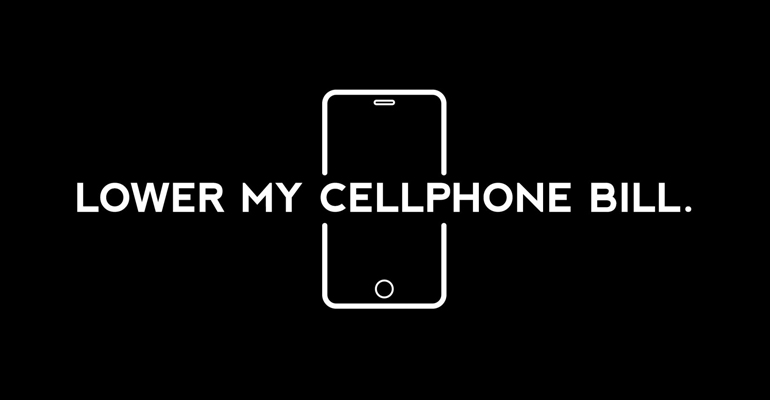 The Canadian Radio-television and Telecommunications Commission's (CRTC) decision to slam the door on Wi-Fi-first wireless resellers — for the second time — shows how out of step the whole wireless industry is in Canada.
The only reason there even was a second decision was because the federal government forced it to reconsider its original ruling from March 2017. This move effectively means incumbent carriers, particularly the Big 3 in Rogers, Bell and Telus, wouldn't be mandated to sell access to their respective networks at wholesale rates.
Had it done so, it would've allowed mobile virtual network operators (MVNOs) to operate by purchasing network access at wholesale rates and then selling them as their own services to consumers — more than likely at cheaper prices, too.
Since MVNOs wouldn't own their own networks or infrastructure, they would have to roam on existing networks, which is why their services would presumably be Wi-Fi-first. Sugar Mobile was an example of an MVNO that operated through loopholes to utilize Rogers' network until it was forced to stop in the CRTC's decision last year.
For his part, Innovation, Science and Economic Development Minister Navdeep Bains seemed to straddle the line by not criticizing the decision, but at the same time stating, "true affordability can only come from true competition."
Monopoly reigns
Bain's statement infers that more needs to be done, but it's not really clear what his vision would be for infusing the industry with a more competitive landscape. The CRTC tried to throw a bone to smaller providers by incentivizing "facilities-based investment" with lower wholesale rates up to 99 percent lower than before.
Those rates are also retroactive, going back to May 2015, meaning the existing MVNOs operating in Canada will get money back. Except there are so few MVNOs operating in Canada. Ice Wireless is considered one, as are Sugar Mobile, President's Choice, Petro-Canada, 7-11 and Lucky Mobile.
Bear in mind that, from a technical point of view, Fido, Virgin Mobile, Chatr, Koodo and Public Mobile are also considered MVNOs. I say, 'technical' because they operate in reality as subsidiaries of their parent brands (the Big 3) without any real restrictions.
Had the CRTC seen the light and forced incumbents to open their doors, as the Federal Communications Commission (FCC) did in the United States, it would have created an interesting competitive playing field.
In the U.S. and other countries with flourishing wireless markets, MVNO providers can choose to offer more tailored services at cheaper prices. One provider could offer only talk and text plans in a certain region, while another might be a nationwide data-only service through a Wi-Fi hotspot.
The CRTC's short-sighted move kills that for the time being, unless the government steps up and chooses to do something about it. All Bains has done for now is offer crumbs of encouragement.
Acting up
What Bains and the CRTC could do is at least trim around the fringes to make it more difficult for the incumbents to price others out of the market. For instance, they could have acted to countermand the recent data overage hike in the summer of 2017 spurred by Rogers and followed by the others.
Mandate a moratorium on price increases for certain services, like roaming, voice mail, or other ancillary stuff that is routinely overcharged. It's not clear if the CRTC can fix prices to that degree, but its cap on roaming rates per month were a good move for travellers since they went into effect.
Dissuade signing up for two-year contracts unless a cap system is put in place commensurate with the cost of the phone. Why should someone pay $100/month for a plan on a $500 phone, while someone with a $1,000 phone is paying the same? Paying back the carrier's subsidy shouldn't incur the same cost for the full term. Sure, the upfront cost will be different between them, but what if the customer wants to put in a down payment to offset some of the monthly cost? There's no provision for that, from what I've seen.
I've always said that buying a phone outright or bringing your own phone to a carrier is the best route to better pricing, but given the economic disparity out there, contracts shouldn't be so financially punitive.
Plus, it should be totally and utterly illegal for a carrier to refuse to sell a device outright when said customer isn't interested in signing up for service. I can't quantify how pervasive it is, but I've tested it myself and can attest to its existence as a sales practice.
They could force reformed standards for sales tactics that have not only shown a lack of consistency, but a total lack of transparency, in some regard. In January, the Public Interest Advocacy Centre (PIAC) urged regulators to hold a public inquiry on that very topic, citing surging complaints and a CBC investigation exposing heavy-handed and high-pressure tactics.
To date, the CRTC has refused to either conduct hearings or commit to drafting a code of conduct for sales practices.
And if they're serious about supporting facilities-based MVNOs, then help them acquire more of the infrastructure they need to be viable. Incumbents have always fought against any perceived favouritism toward smaller players, yet should also acknowledge their collective oligopoly largely resulted from favourable government policy in the first place.
Looking ahead
The CRTC says it will look into the MVNO issue again, with another decision possibly pending in 2020. Key word: possibly. There's no guarantee that any action will be taken at that time, much less reversing this most recent pat-on-the-back to the industry.
So what it is trying to do in the short-term is force carriers to offer "low-cost, low-data" plans that would give more data at lower prices, including LTE service, to a wide subset of consumers, not just low-income customers. Those plans would have to be available for postpaid and prepaid customers, too.
Sure enough, the Big 3 grudgingly accepted, which requires them to file proposals with the regulator on how they would oblige.
We've been down this road before. The "skinny basic" TV package the CRTC foisted onto the major providers was undermined at every turn, making it prohibitive to customers. To avoid a repeat of that, the rules would have to be airtight, with heavy fines for trying to pull a fast one on customers. If such plans are to be available, they should close all loopholes and not come with any additional fine print.
The mess that is the Canadian wireless market needs stewardship because the inmates (the Big 3) have been running the asylum for some time, leading to the most expensive rates among developed countries, according to the Organization for Economic Cooperation and Development (OECD).
And so, the Big 3 continue to operate as a quasi-cartel, refusing to truly compete with each other by maintaining their fiefdoms across the country. It's 21st-century feudalism, and the government is the only option for effecting change to shake it up.