In the first part of this multi-part series, we looked at some neat gadgets you could buy to make your kitchen a bit smarter. In Part 2, we're moving over to the living room.
While the kitchen is where families most often converge, and where guests usually gravitate during a gathering, the living room still remains the digital entertainment centre of most homes. This is where you watch television and movies, or relax on the couch with a good book.
How can you make it smarter? Here are some tech items worth considering.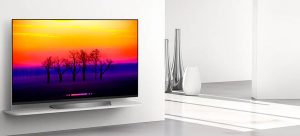 LG 2018 Super UHD TV With ThinQ
LG's 2018 model Super UHD TVs are perfect visual centrepieces for the living room, available in sizes from 55" up to 77", and now with the company's ThinQ artificial intelligence (AI) platform. In addition to a beautiful viewing experience, thanks to features like LG's a7 processor and full-array local dimming that provide advantages like deeper blacks, more accurate colours, and better shadow details, you can speak directly into the included remote to control playback, or even other compatible devices in the home. This means you can not only ask the TV to switch to your favourite news channel, but also dim the lights and start the robotic vacuum cleaner. They start at $2,000.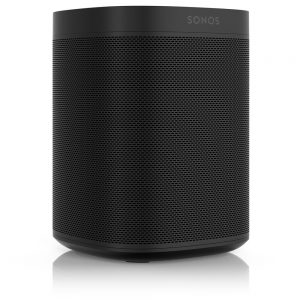 Sonos One Speaker
If you just want to enjoy some quiet reading time with a bit of background music, use your voice to control this smart speaker via Alexa commands. Listen to tunes streaming from sites like Amazon Music, Spotify, and iHeartRadio, and simply start a command with "Alexa" to play, pause, skip tracks, and adjust the volume – just as you would with a dedicated Alexa-enabled speaker from Amazon, like the Echo or Echo Dot. You can also access other Alexa-enabled services, like flash briefing from TSN, The Weather Network updates, or traffic and news reports, through the Sonos One. Plus, you can control Alexa-enabled smart home devices if you have others in the home. $249
Amazon Echo Dot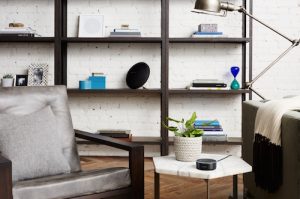 If you want to get a dedicated Alexa-enabled device, the $60 Amazon Echo Dot is the most affordable option. Plug the hockey puck-sized device into a power outlet, then hide it unobtrusively and use it to ask Alexa pretty much anything – from controlling your smart lights, to telling you a funny joke. It's meant to be used with other speakers, but if you're just looking for some quiet background tunes while you curl up with a good book, or want to play your favourite playlist while you clean, or do some pilates, the Echo Dot can play music as well.
MyGica Streaming Media Player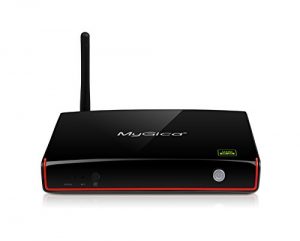 A lot of people are choosing to cut the cord on traditional cable/satellite TV. So how do you get your entertainment? If you don't have a smart TV (or even to complement one), a media box is a great option, serving as a single hub where you can access an endless amount of content through various subscription and non-subscription-based services. The MyGica ATV 100e Quad Core CPU Smart Streaming Media Player includes built-in Internet browsing, and the XMBC Home Media Center Entertainment OS, and is powered by the Android 4.4 OS, affording access to Google Play apps. Download third-party software, like Kodi, and you can get tons of additional content. $126.
Belkin WeMo Wi-Fi Smart Light Switch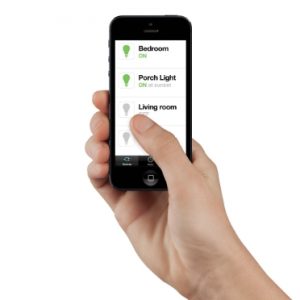 Install this convenient light switch, connect it to your home Wi-Fi network, and you'll be able to control your living room lights remotely via the smartphone app, or even by voice using Alexa and Google Assistant (with a compatible smart speaker). You can set schedules as well, so the lights will turn off each night at midnight in case you forget to do so, thus helping you save money on electricity. Or conversely, will go on intermittently so people think you are home while you're away on summer vacation. You can even set the living room lights turn on every evening at 6, to greet you when you arrive home from work. About $70
Related:
How the Smart Home is Getting Smarter