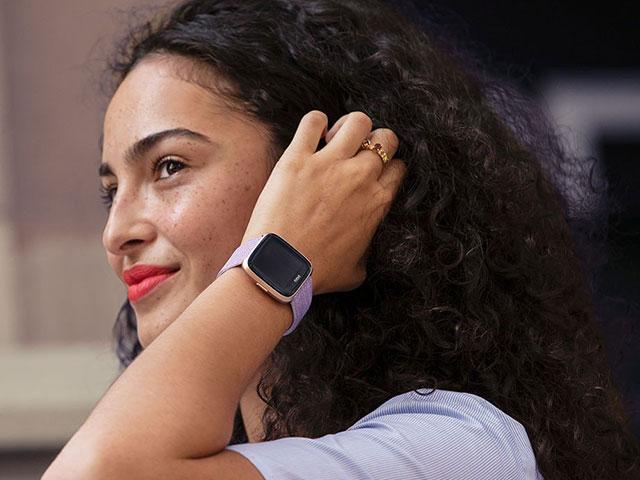 By Gadjo Cardenas Sevilla
Fitbit is considered the gold standard in fitness tracking technology. The company has made a range of affordable bracelets that double as fitness trackers, they have the best analytics in the business and the most interoperable apps.
Fitbit even has a connected scale in the Fitbit Aria 2 that helps create a holistic system.  Fitbit is now hoping its latest smartwatch will catch on.
Fitbit has been trying to make a compelling smartwatch for a few years now. With the addition of all the IP they absorbed from the Pebble purchase, they are inching closer to this ideal.
While a lot of their earlier smartpohone products felt like experiments, it looks like they are well on their way with the Fitbit Versa.
The Fitbit Versa is the latest smartwatch from Fitbit and offers a friendly and more familiar look that's neither too masculine or too feminine. It's also more affordable and costs half the price of many competing smartwatches.
Fitbit provides a nice range of watch faces, but if you want other information like weather and location, there's a good selection of third-party watch faces that can suit your needs.
Watch bands are also replaceable so it is possible to have a sporty look in the morning and a more dressed up leather or even metal band for formal evening events.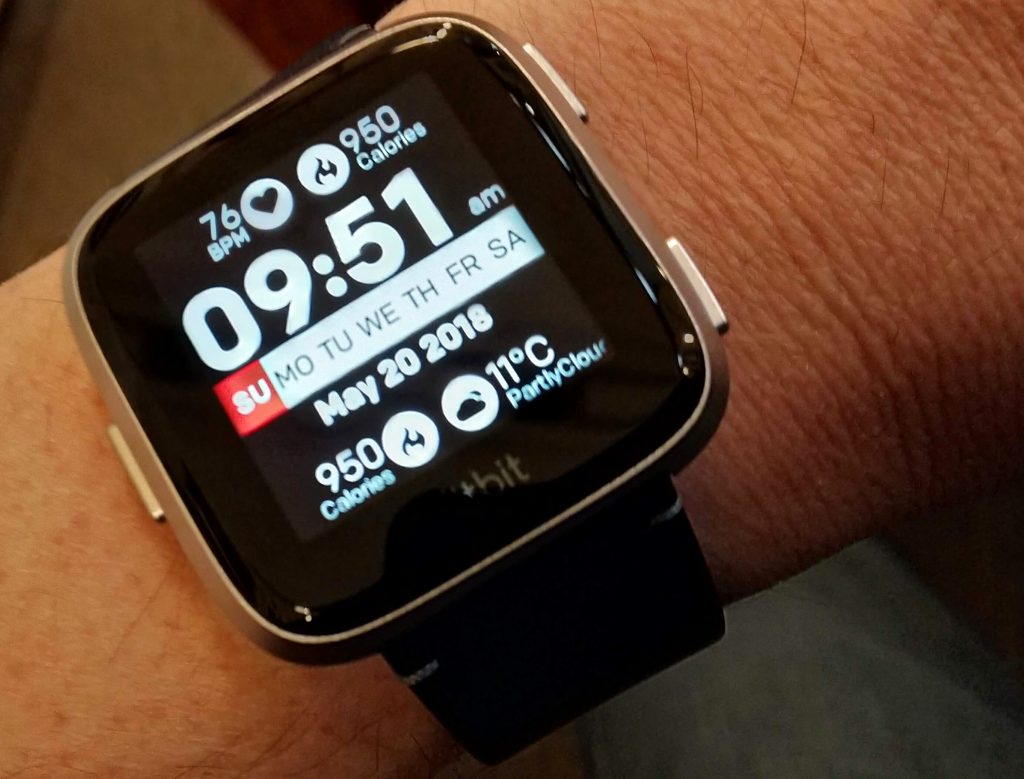 The strengths of a Fitbit product including cross-platform functionality, multi-day battery life, excellent fitness and sleep tracking are all on tap in this lightweight and unobtrusive smartwatch.
The user interface is easy on the eyes, the three physical buttons are intuitive and the display is responsive and easy to interact with.
Now the Apple Watch still rules in ease of band attachment and removal, sadly Fitbit's bands are easy to remove but challenging to install, especially if you have larger or fatter fingers.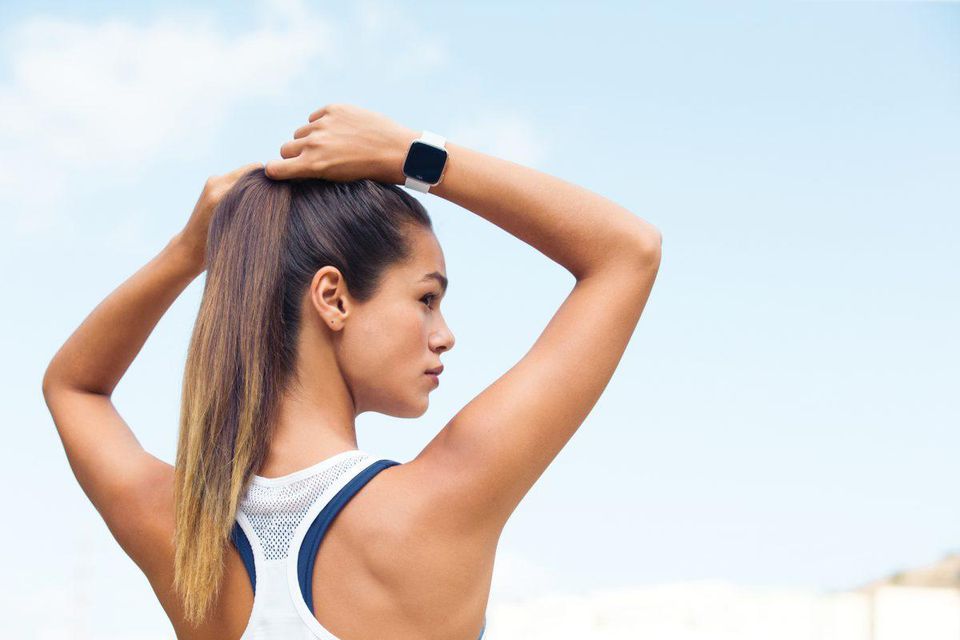 The Fitbit Versa is light on apps but that's okay, apps can be distracting. It does have a good dozen or so apps that make sense for some users who wish to have more functionality.
Fitbit has also enabled quick replies using canned responses, this helps triage and quckly respond to most messaging notifications but it falls short of the convenience and accuracy that voice responses offer.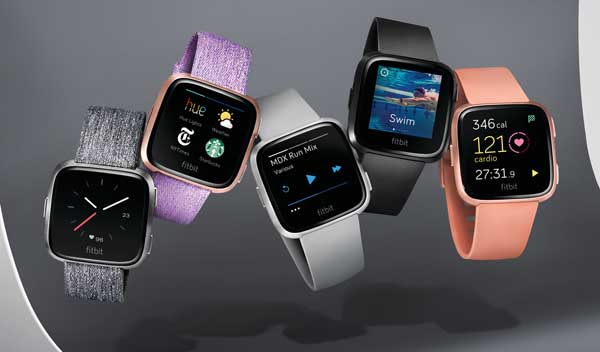 Users will appreciate the Fitbit Versa's 4-day battery life and the fact travellers don't need to pack another charger if they go away for a few days.
The Fitbit Versa excels as a great tracker as well as a motivational tool. I have various friends challenging me to beat their daily step counts or who set up targets to beat on a daily and weekly level. The Versa also has great coaching functionality for exercising alone and I now have found value in the Relax app, which guides me through breathing exercises to help me wind down.
The Fitbit Versa is a great example of refinement, in form and function of Fitbit's smartwatch aspirations. It's a top-notch tool for tracking fitness and health, one that can be used in runs, when swimming and 24/7 for excellent sleep tracking.