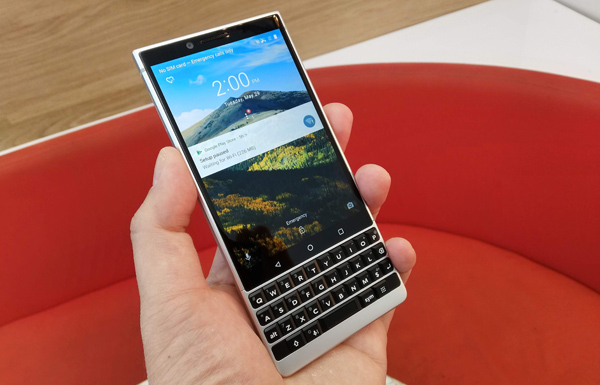 By Gadjo Cardenas Sevilla
It's remarkable that in 2018, there's still a viable keyboard-enabled BlackBerry smartphone in the market. The upcoming BlackBerry KEY2 isn't just a generational improvement over last year's surprising KEYOne, it is one of the most innovative smartphones in the market today.
Featuring the same general shape and design as the KEYOne, the BlackBerry KEY2 is a lighter, more chiseled and stylish device. Running the latest version of Android but with a range of security features, the KEY2 performs most smartphone tasks quickly.
The 4.5-inch display is generally clear and responsive although it seems dim in comparison to competing smartphones.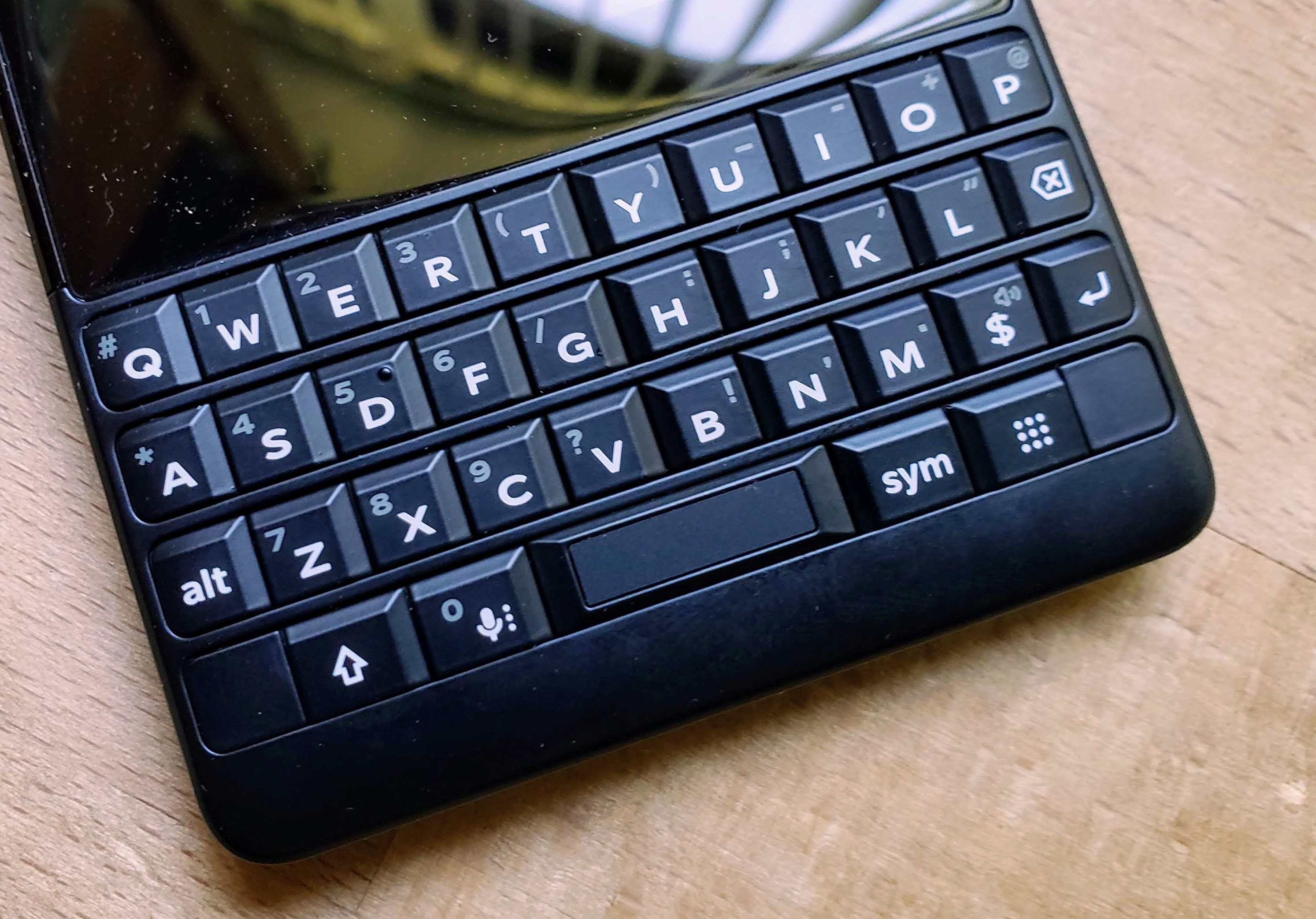 An all new QWERTY keyboard, the biggest redesign to BlackBerry's crown jewel in 10 years, now has 20 per cent larger keys and better overall feedback. A new Speed Key which acts like a control or function key on PC keyboards, serves to give users 52 programmable shortcuts to apps or services.
The keyboard still has the standout features that allow for swiping to complete words as well as using the entire keyboard as a trackpad for scrolling down documents and apps.
This is a huge feature for tactile-oriented users. You can map your favourite apps to letters and access them instantaneously, without having to fiddle around with the home screen or app icons. Using these short cuts is reminiscent of early BlackBerry experiences, before apps were the focal point of smartphones.
BlackBerry HUB is the best tool for containing and organizing all your email, social media and calendar notifications is a critical feature which really helps slice and dice through all incoming communications.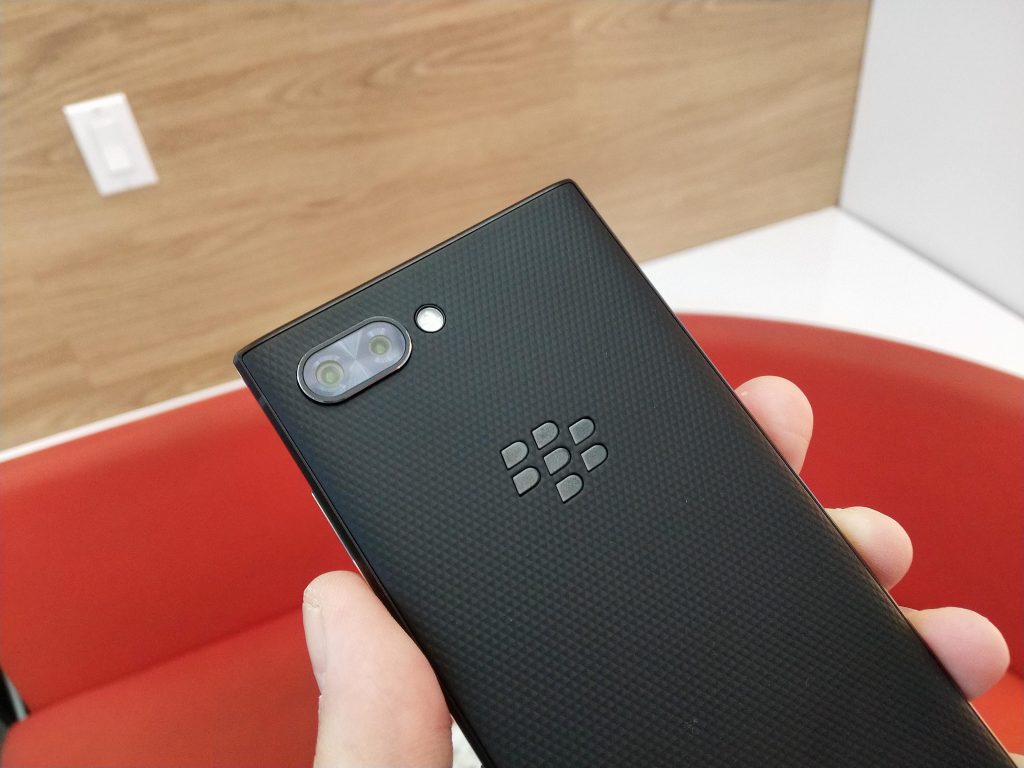 Another big feature this year is the first dual-camera apparatus on a BlackBerry device. Two 12 megapixel cameras work together to shoot portrait shots as well as give a useful 2X zoom range.
The KEYOne had one of the best cameras on a smartphone last year, the KEY2 is more versatile but I find the general photo quality to be inferior to its predecessor. Part of the problem is the processing that happens in camera and makes some photos look unrealistic and more like paintings.
Despite this well-lit photography on the KEY2 is not bad but will weigh in as average compared to some of the truly excellent camera phones out there right now.
This productivity and security focused smartphone comes with a long-lasting 3500 mAh battery rated for two-day use.  Featuring smart charging technology, the KEY2 learns your charging time and preferences  and adjusts accordingly. It would have been nice to see wireless charging but the KEY2 has omitted this feature.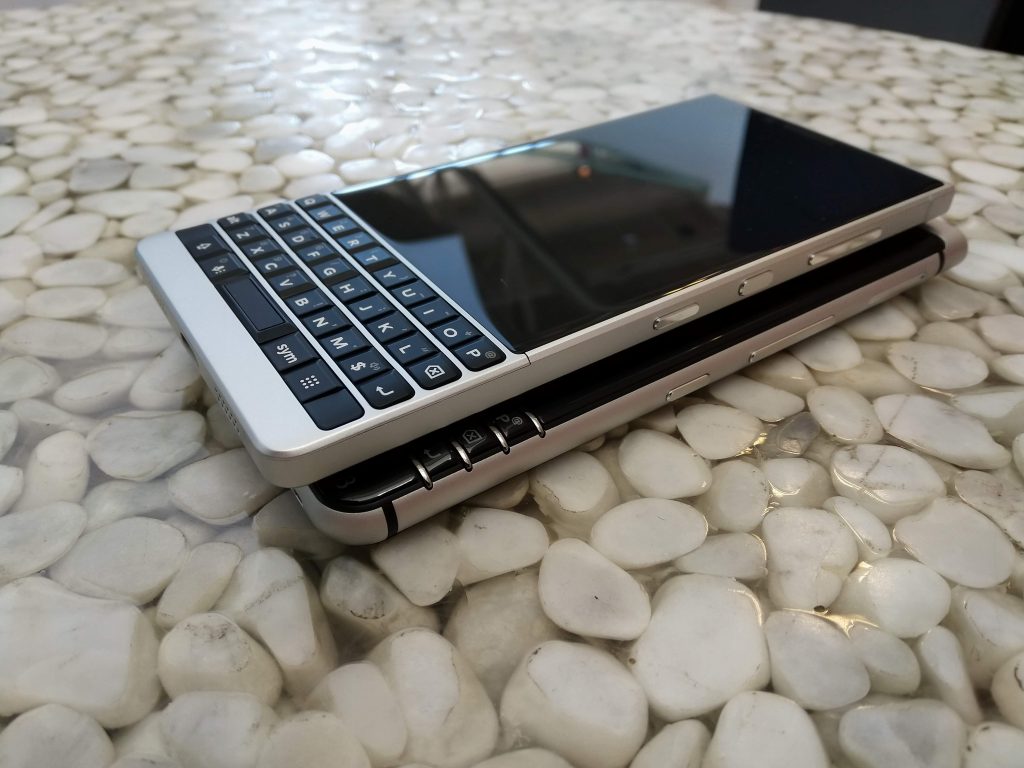 Security and privacy are really where BlackBerry excels. The KEY2 is a shining example of this digital armour. It comes with a Private Locker that keeps sensitive and personal files, photos and videos stored away and accessible only by fingerprint verification. The Firefox  Focus browser destroys any trail left behind by cookies on websites and auto-deletes your browsing history,
Privacy Shade protects content on the screen while also allowing you to blur out specific details of top secret documents before taking a screen shot.
These are all features that soon become commonplace and you'll wonder how you got by without them for so long before using a BlackBerry KEY2.
Wrap up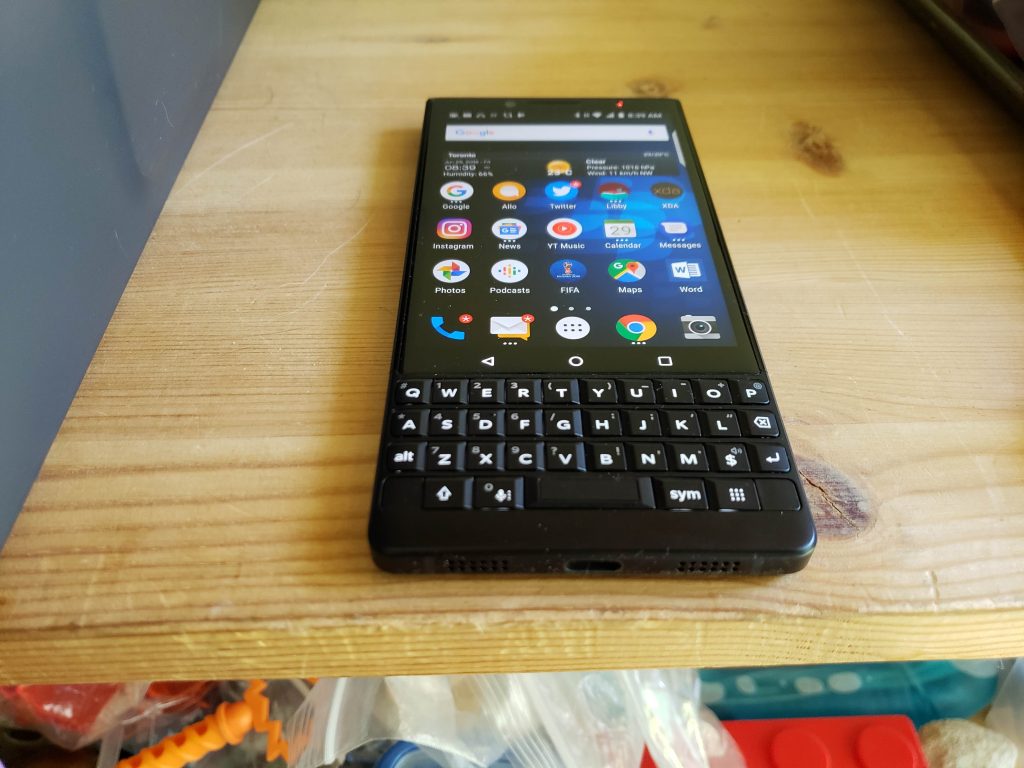 The BlackBerry KEY2 continues on the streak of innovation and differentiation started by the KEYOne and BlackBerry Motion last year. The specs of the KEY2 are impressive with 6GB of RAM as well as expansion via microSD card and a capable Snapdragon 660 processor.
Users who love keyboards to type on, will appreciate the upgrades that the KEY2 brings, specially with the Speed Key making apps and services accessible much quicker. BlackBerry Mobile has really managed to improve on an already impressive smartphone and add the features that will delight old users as well as possibly entice new ones to consider switching to the KEY2.
BlackBerry KEY2 in Black is available starting July 6 at:
Bell: starting at $99 CAD on a 2-year term
Rogers: starting at $95 CAD on a 2-year term
SaskTel: starting at $99 CAD on a 2-year term
TELUS: starting at $100 CAD on 2-year term
The BlackBerry KEY2 in Silver will be available carrier unlocked at Amazon.ca, BestBuy.ca, Walmart.ca, Staples.ca, Blueshop.ca and Visions.ca in July starting at $829.99 CAD outright.