This year on International Women's Day, I was struck by the creative and necessary actions in our world to bring about gender equality and gender balance.
In particular, Girl Rising, the nonprofit behind the global campaign for girls' education and empowerment, debuted its second short film: Brave Girl Rising. The trailer, alone, captures the plight and hope for refugee girls around the world, today. Not since World War II has there been such a global displacement of people.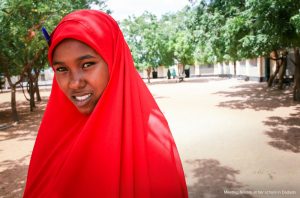 Brave Girl Rising, a 20-minute film written, performed by, and made in collaboration with refugees, tells the story of Nasro, a 17-year-old girl whose courageous drive to continue her education is inspired by the dreams of her mother and the sisterhood of her friends.
Comprised of a star-studded team, the film is written by poet laureate Warsan Shire, voiced by Tessa Thompson, and Golden Globe-winner David Oyelowo, and directed by Oscar-nominated Richard E. Robins and Martha Adams.
"We are seeing that one of the greatest issues of our time is displacement due to war, climate change and poverty," says Martha Adams, chief creative officer at Girl Rising and co-director of Brave Girl Rising. "Film can be an effective lightning rod to inspire audiences around the world to think and feel differently about the crisis."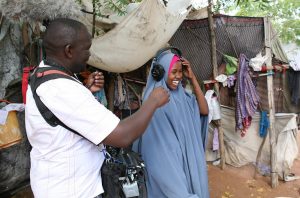 With supporting sponsorship by HP, Girl Rising and fellow collaborators IRC, Amplifier and Citi are launching a new social action campaign about the plight of displaced girls everywhere. Education is Nasro's lifeline and every day she must conquer formidable obstacles to basic survival and to what many consider a fundamental right: simply going to school.
While awareness of the refugee crisis grows, the fact that adolescent girls are the most vulnerable is lesser known. Girls are more likely to be victims of violence, and there is a marked increase in child marriage, trafficking and early pregnancy. With camps at capacity, girls are two and a half times more likely than boys to be out of school, and this is another level of tragedy for displaced girls.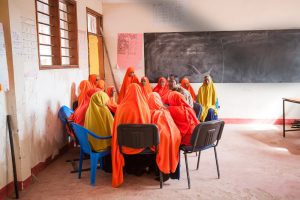 You can view the short film, "Brave Girl Rising" at https://girlrising.org/brave. To view the trailer, click here.