As more of us are working from home now than ever before, setting up a great home office is key. And while you might have the bare necessities set up by now, there are a few new tech accessories that might come in handy.
Microsoft Bluetooth Ergonomic Mouse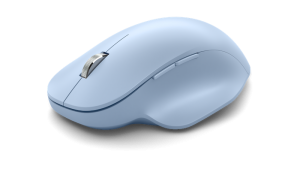 As great as a laptop trackpad is, sometimes the experience with a full-sized clickable mouse makes navigating pages and documents much easier. This new mouse features a soft thumb rest and two customizable designs. It's light and durable so you can easily take it with you to meetings and comes in different colours to match your personal style or home office set-up. $70
Google Chromecast With Google TV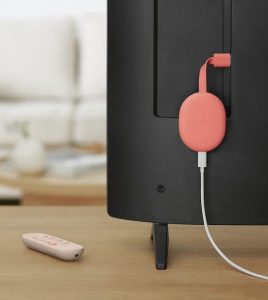 If you need to watch videos for your job, the latest version of the Chromecast offers a new experience that organizes all of your content in one place so you can easily find what you want. Maybe it's work-related videos on YouTube, or maybe it's a favourite sitcom to watch during your breaks or lunch hour. $70
Microsoft 4K Wireless Display Adapter
For those times when you could benefit from seeing your screen on a larger display, this handy display adapter could make a world of difference. Supporting 4K resolution, it makes it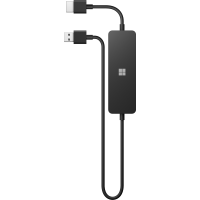 simple to project a Windows PC screen on a big display, ideal for reviewing videos, having video calls with large groups, or reviewing complex graphics and plans. $90
Nest Audio Smart Speaker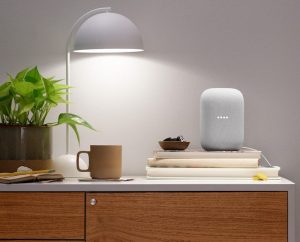 A smart speaker is helpful in the home office for playing background music, answering queries, reminding you of calendar appointments, and more. This new model offers clear, natural sound that is 75% louder and with 50% stronger bass than the original Google Home speaker. The enclosure is made from 70% recycled plastic and the speaker comes in chalk, charcoal, sand, sky, and sage. You can pre-order one now. With availability scheduled for "later this year." $130
Amazon Echo Dot With Clock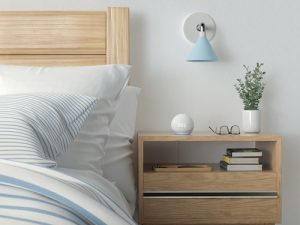 Another option in the smart speaker space is the affordable and small Echo Dot with Clock, which has an LED display that shows the time, temperature, and alarms, making it ideal for your desktop. It also has a neat tap-to-snooze option, which makes it useful for the bedroom nightstand as well. You can set your morning alarm and make sure you wake up in time for that big morning meeting or to start your day, hearing a run-down of your appointments, daily news headlines, and more as you get ready. $80
Satechi Quatro Portable Power Bank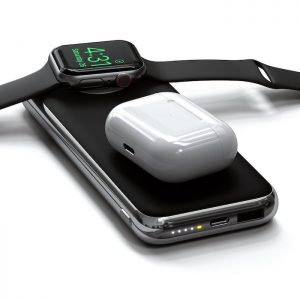 This just-released portable power bank can charge a variety of Apple devices at once, and while it's designed for on-the-go use, it is also the perfect desk accessory to ensure that everything from your iPhone to your Apple Watch, and AirPods, are fully charged up once you're ready to finish your workday. It is compatible with the latest Apple devices and includes a Qi wireless charger, built-in Apple Watch charger, USB-C PD and USB-A ports. Charge multiple devices at once, with up to 18W of power input/output and built-in Apple Watch charger to charge the smartwatch at full speed. The LED battery indicator light confirms that devices are being powered up while you work away, at home or on the go. It will be available in mid-October for US$100.
Once you have all of the gear you need, check out our tips on how to create a viable work from home schedule.