We recently covered mid-range phones that sell for under $1,000 and provide a step-up from the entry-level but a pared down feature set (and significant price reduction) when compared to the top-tier premium models. They are great options for those who want to enjoy a selection of the latest and greatest features but can't afford or don't want the best of the best. But there's also a subset of the market who simply doesn't need or want any of the bells and whistles, resulting in a growing selection of entry-level smartphones, too.
Who buys entry-level phones? They are appealing to a variety of people for varying reasons. The most obvious customer type is the one with budgetary restrictions, but they are likely not the primary customer. If budget is the main hindrance to adopting the newest devices, chances are the person will opt for a hand-me-down, used, or older-generation model of a higher-end phone that can still work with many of the software updates so they get a premium experience for a cheaper price. They might also consider a cellular contract to subsidize the cost and pay month-to-month.
Most likely, those buying budget phones are getting them for elderly people who are just going to use them for the bare bones, or for younger children who need a phone for emergencies but aren't quite ready or responsible enough for a premium device.
Entry-level phones also make great secondary devices for someone who might already have a premium device provided by their employer but want something to use separately for keeping in touch with family, snapping personal photos, social media, and more.
Regardless of the reason for opting for an entry-level phone – which we define for the purposes of this article as one that sells for under $500 outright – here are a few solid options in 2021.
Nokia 3.4 and 2.4
Nokia just introduced two new entry-level devices to the Canadian market: the 3.4 sells through Videotron and the 2.4 through Videotron and Best Buy. With two-day battery life, they both feature artificial intelligence (AI) imaging for snapping photos and videos. The 2.4 has a 6.5″ HD+ screen and offers dedicated night mode, portrait editor, fingerprint sensor, and AI face lock.
The 3.4, meanwhile, runs on a Qualcomm Snapdragon 460 mobile platform and has a 6.39-inch HD+ screen with a punch-hole front camera and triple rear camera with ultra-wide lens. Finished in charcoal, the 3.4 is $280 and the 2.4 is $230, putting them among the most affordable smartphones on this list.
Samsung Galaxy A51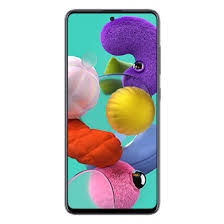 Released in early 2020, the A51 remains one of Samsung's most affordable devices. While it is still on the more expensive side of the entry-level scale at $480, it still meets the qualification being under $500. Despite the lower price point, however, you'll still get some pretty premium features, including a 6.5″ Super AMOLED Infinity-O display, dedicated gaming interface for smooth, lifelike motion and that also optimizes battery life, temperature, and memory by monitoring your usage patterns over time, and four cameras, including ultra-wide, macro, and depth. It is powered by an octa-core processor and 4GB of RAM and comes with 64GB of storage. It comes with a 4,000mAh battery and fast charging capabilities, and affords access to Samsung apps like Bixby, Pay, and Health, which one might only expect from a higher-tier phone. Available in a sleek glossy black, it's a solid entry-level option and a good entrance into the Galaxy line of devices.
Moto g Power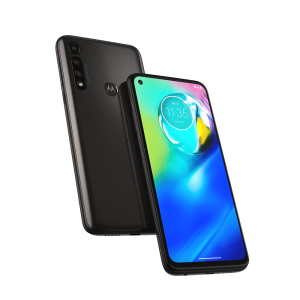 Available for just $300, the new Motorola g Power boasts a 5,000mAh battery so it lasts for up to three days per charge, a 16MP camera system that can capture everything from ultra-wide-angle photos to detailed close-ups, and dual stereo speakers tuned by Dolby. With a 6.4″ Full HD+ display, it's powered by a Qualcomm Snapdragon 665 octa-core processor and boasts 4GB of RAM. For an "entry-level" phone, it comes packed with plenty of features that make it a solid purchase, and an even cheaper alternative to the also sub-$500 Moto g Stylus.
Alcatel 1B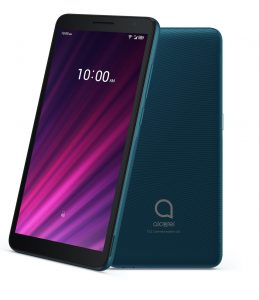 It seems almost impossible that you could get a decent phone for under $200 these days, but the Alcatel 1B is an unbelievable $100-$110 outright, depending on the carrier. It runs the Android 10 (Go edition), a pared down version of the operating system that includes just the basics. Running on a 3,000mAh battery, it also has a battery saver mode to maximize life. Equipped with a 5.5″ 18:9 HD+ display, a Dark theme is ideal for those who suffer from eye troubles, combined with the Eye comfort mode, which filters blue light. Snap photos using the 5MP rear camera; you can also capture HD video and selfies using the face beauty effect.
Google Pixel 4a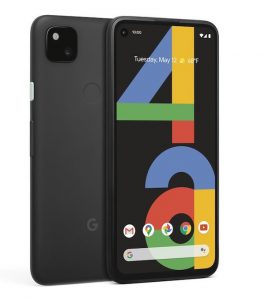 Yes, I included the Google Pixel 4a on the list of mid-range phones as well, but at $479, it teeters the line between entry-level and mid-range. And what makes it stand out as an "entry-level" phone is that, despite the sub-$500 price, the phone comes with some pretty impressive features that make it worth spending a few extra bucks to get it, even if the phone will be for secondary use, a child, or elderly person. Its impressive list of specs includes a 5.8″ display, 3,140mAh battery, 128GB of storage, Qualcomm Snapdragon 730G processor, 12.1MP dual-pixel rear camera and 8MP front camera, stereo speakers, and ARCore for AR and VR experiences.
Related:  Smartphones