TELUS announced the launch of Mobility for Good for Indigenous Women at Risk, a new program that provides free smartphones and data plans to Indigenous women who are at risk or surviving violence. TELUS has committed to supporting 1,200 Indigenous women in B.C and Alberta and plans to partner with additional Indigenous-led organizations across Canada to expand the reach and impact of this program through 2022.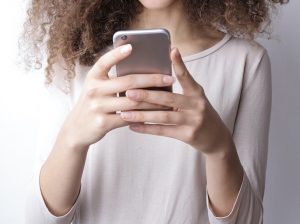 This program was developed in partnership and consultation with four Indigenous-led organizations in British Columbia and Alberta; Alberta Native Friendship Centres Association (ANFCA), BC Association of Aboriginal Friendship Centres (BCAAFC), Prince George Native Friendship Centre (PGNFC), and Native Courtworker and Counselling Association of British Columbia (NCCABC).
This program is a collaborative effort that has immediate impact, as communicated by several partner representatives.
"This is an important step towards increasing our capacity to provide culturally safe and inclusive anti-violence services delivered by and for Indigenous people," said Leslie Varley, Executive Director of the BC Association of Aboriginal Friendship Centres.
"The Association is truly grateful to TELUS for including us in the work to support our clients, many of them who are marginalized, vulnerable and have limited access to justice, primarily due to poverty, multiple barriers, and complex trauma," said Darryl Shackelly, Executive Director of Native Courtworker and Counselling Association of British Columbia. "Our clients have expressed sincere appreciation when they receive a smartphone. Never expecting such assistance, for them this service is an immediate solution to the extreme situation they are facing."
"Finding ways to support Indigenous women with timely access to emergency response services and community programming is an important aspect to addressing the needs of Indigenous women experiencing violence," said Joanne Mason, Executive Director of Alberta Native Friendship Centres Association. "ANFCA is thankful for the developing partnership between TELUS and the six Alberta Friendship Centres taking part in piloting the Mobility for Good for Indigenous Women at Risk program,"
Explained Nimtaz Kanji, Director of TELUS Connecting for Good, "The TELUS Mobility for Good for Indigenous Women at Risk gives women a critical lifeline to timely emergency services, reliable access to virtual healthcare and wellness resources, and the ability to stay connected to their friends, family, and support networks."
"Smartphone recipients can [also] access device-specific, interactive tutorials and support information on telus.com/support," shared Kanji. "Our partners are encouraged to engage TELUS for support, on behalf of the women that they have provided the smartphones. Additionally, we encourage Connected for Good program participants to visit TELUS Wise for information and resources on how to safely navigate our digital world. TELUS Wise online basics helps people just getting started with digital technology learn basic, everyday digital skills."
As established by Reclaiming Power and Place: The Final Report on Missing Murdered and Indigenous Women, while Indigenous women and girls comprise only 4% of the total female population in Canada, they represent 24% of female homicide victims, and are 12 times more likely to be murdered or go missing than any other women.
"TELUS is committed to doing our part to respond to the 231 Calls for Justice, specifically Call for Justice 15, by leveraging our technology to support Indigenous-led organizations and Indigenous-led solutions to advancing Reconciliation," said Tony Geheran, TELUS Executive Vice-president and Chief Customer Officer.
And, Kanji added, "We hope to expand the reach and impact of our program across the country."
I asked Kanji to comment on the tech divide that Indigenous people face, particularly women and girls.
"Tackling the challenges of rural connectivity starts with building strong working relationships between all levels of government and the private sector," began Kanji.
"We need all the key players coming to the table, including Indigenous, federal and provincial governments, and private partners. By working with experienced carriers that can complete projects quickly, cost-effectively, and in a way that provides connectivity that meets the needs of the community, these communities will have access to the same high-speed and reliable connectivity found in major urban centres," stated Kanji.
"With better collaboration between the public and private sector, existing funding opportunities can be streamlined, wringing the most out of every available dollar to benefit rural and remote communities," added Kanji.
TELUS Mobility for Good for Indigenous Women at Risk is part of the TELUS Connecting for Good portfolio of programs that gives marginalized Canadians access to TELUS' technology.
Annual International Campaign to End Violence Against Women
Every year, from November 25 (International Day for the Elimination of Violence against Women) to December 10 (World Human Rights Day), Canadians observe the 16 Days of Activism against Gender-Based Violence. It is an opportunity to come together to call out, speak up and renew our commitment to end gender-based violence.
Related:
Mobile Health Clinics Leverage Tech to Provide Care to Disadvantaged
TELUS Fight Against COVID Cited by Privacy Professionals