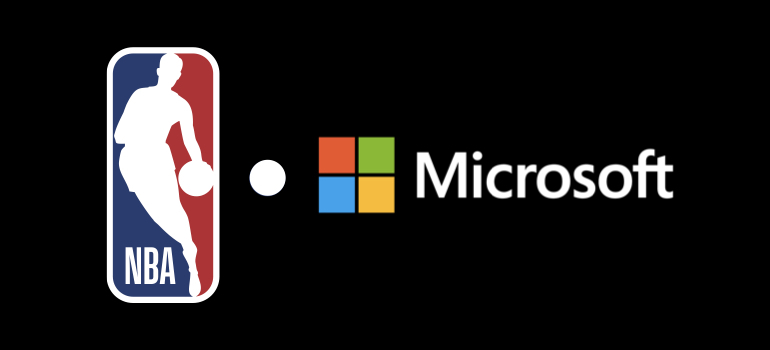 The National Basketball Association (NBA) and Microsoft Canada announced this week the return of "NBA Creators presented by Microsoft," a design-focused program that leverages the NBA and Microsoft Canada's platforms to elevate and increase exposure of diverse Canadian artists and their work.
Illustrators and graphic designers in Canada who identify as Black, Indigenous, Asian, Hispanic or Latinx can apply to the program by visiting NBA.com/Creators.
Applications must be submitted by Nov. 29, and the winning applicants will be contacted by Dec. 17.
A selection committee comprised of individuals representing the NBA, Microsoft Canada, OCAD University and  The Canadian Black Standard will select five winning applicants.
Artists in the program will be commissioned to develop creative for the NBA's social media channels and will receive Microsoft devices and accessories featuring premium materials and touch displays that they can use to create and design on throughout the NBA's 75 th Anniversary Season in 2021-22.
The inaugural NBA Creators presented by Microsoft program featured five illustrators, graphic designers and multi-disciplinary artists based in Canada:
Last season, they designed graphics on the Microsoft Surface Pro 7 and Surface Studio with the Surface Pen that were featured in league promotional assets during the 2021 NBA Playoffs and Finals.
"Over the last 75 years the NBA has developed a unique bond with creators, reflected by creativity on the court, design-focused apparel, technology and more," said Will Selviz, multidisciplinary designer and original Creator.
"NBA Creators presented by Microsoft provides BIPOC artists with an incredible assist, leveraging national networks and platforms to showcase the work of Canada's celebrated artists."
"At Microsoft Canada, we aim to empower every person to achieve more, and this program enables us to do just that," said Yumna Rabah, Surface Consumer Lead, Microsoft Canada.
"With this program, we continue supporting artists with the latest Surface devices that can unleash their creativity and a national platform to showcase their work."
The NBA.com/Creators digital hub also features tips and tutorials from the inaugural group of artists, as well as their biographies and designs created on the Microsoft Surface Pro 7 and Surface Studio.
For more information, fans in Canada can follow the NBA on Facebook, Twitter, Instagram and TikTok.