Just when you think the biggest and best televisions have been introduced, the industry surprises by upping the game. Each year, TV manufacturers find new ways to impress. Typically, the latest and greatest in TV technology is first shown at the annual consumer technology trade show, CES, in Las Vegas in early January. And this year was no exception.
Every major TV manufacturer impressed with its innovations, which ranged from matte screens that make still images displayed on the screen look like real paintings, to rotatable TVs on wheels you can move around the home.
Considering buying a new TV? After reading our handy TV buying guide, check out this summary of some of the most exciting innovations from some of the biggest TV brands so far in 2022.
Samsung Matte Display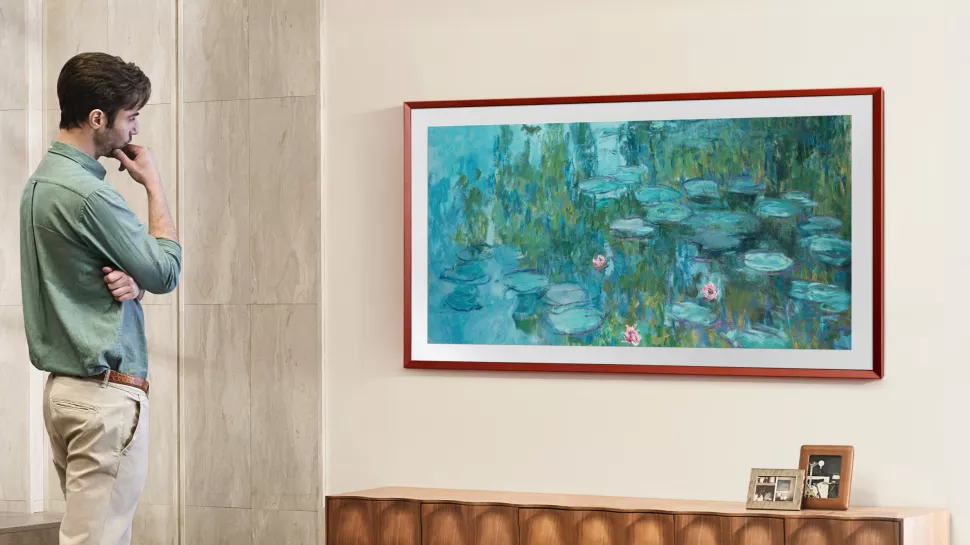 Among the many TV innovations Samsung showed off at CES, including micro-LED TVS up to 110-inches in size, the lifestyle TVs in the line-up were the scene-stealers. Most impressive is the new Matte Display, available for The Frame, The Sero, and The Serif TVs. It helps eliminate reflections, glare, and fingerprints. When the TV is off, you can continue to display works of art from your own collection or Samsung's library. But with The Matte experience, the image looks even more stunning, almost like a real painting.
LG StanbyME TV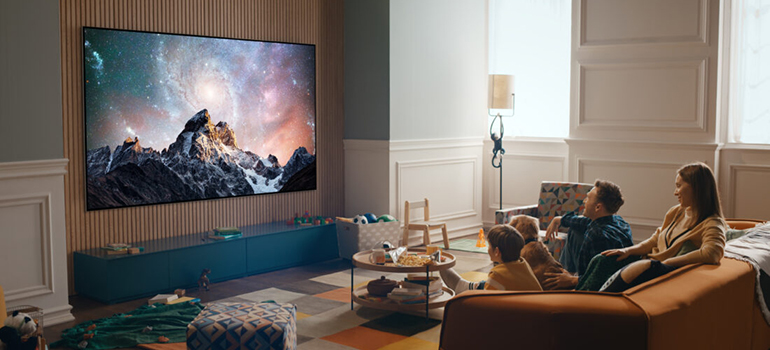 While LG stunned with its new generation of G2 OLED panels that feature the new Alpha 9 Gen 5 processor, Brightness Booster technology, and come in a striking new 97-inch size, it was really the StanbyME TV that everyone was talking about. The concept harkens back to the old days of elementary school when the teacher would wheel in a TV on a cart to play a movie from a VHS tape. Except the design is ultra-refined and sleek. It's a 27-inch smart touchscreen TV on a thin stand that can be moved from room to room or to angle as desired. The TV, which can connect to a source via HDMI, USB, or wireless connection and runs on a rechargeable battery, can even rotate to portrait mode.
Sony Mini-LED TV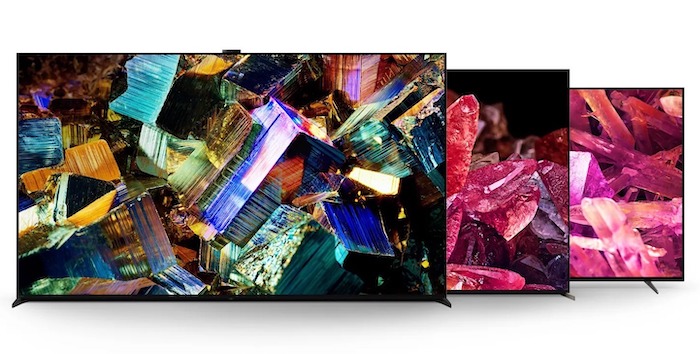 Sony has always impressed with its Master Series TVs, but the latest in the line, the Sony A95K, puts a new spin on things, functioning as both an OLED TV and featuring Quantum Dots, thus dubbed a QD-OLED display. Much like other brands, Sony's mini-LED TV stood out at the show. It features not only 8K resolution but also built-in Google TV for access to all your favourite apps. A neat differentiating feature is a Bravia Cam that mounts to the top of the TV via magnets to sense when you leave a room, automatically turning the TV off, or alerting you if the kids are sitting too close.
TCL XL Series TVs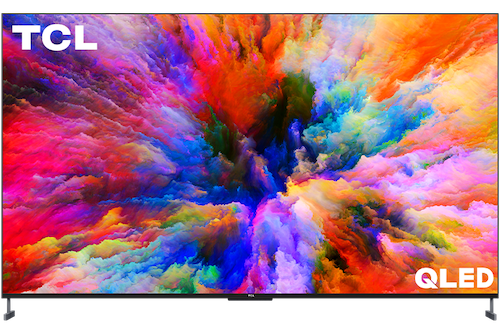 TCL revealed its XL series TVs, which go as large as a whopping 98 inches in size. With 4K quality picture and QLED technology, Dolby Vision HDR, and the Google TV interface, you can easily access content from a myriad of streaming services. Say "Hey Google" to get started (it works with Alexa, too), cast content from a compatible device with Chromecast built in, and enjoy features like Auto Game Mode for an optimized gaming experience. The voice remote even comes with shortcuts to the most popular apps. With four HDMI inputs, you can connect a variety of source devices.
Panasonic LZ2000 OLED TV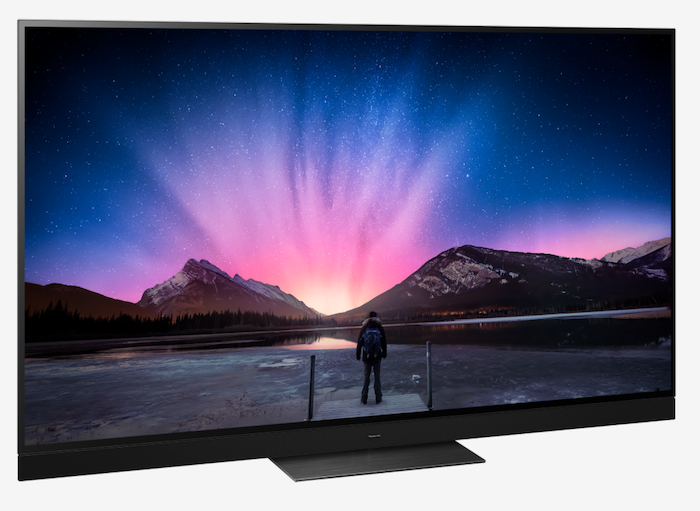 Perhaps as an answer to growing interest in soundbars, Panasonic has moved the built-in speaker of its LZ2000 TV to the bottom of its latest OLED TV, and made it easy for you to adjust the direction of sound so you get the perfect experience for whatever you're watching, wherever you're sitting, and how many people are in the room. The 77-inch size display will be dubbed the Master OLED Pro Cinema model and will also feature upgrades like an RGB sensor so you can tweak the picture based on the surrounding light.
Hisense U8H Mini LED TV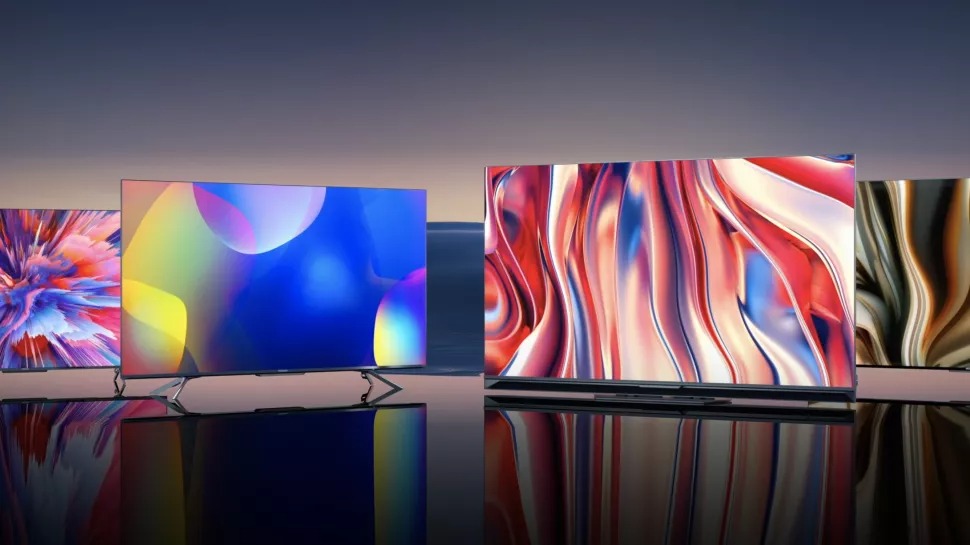 Another brand delving into mini-LED territory is Hisense with its U8H TV, which adds both IMAX Enhanced and FilmMaker modes. With a new 75-inch size and Hisense's historically affordable price points, it will be an interesting competitor in the large-screen space if the TV delivers on its promise of features like deeper blacks, richer colours, and better brightness than the previous generation model. Additional features include HDR10+, Dolby Vision, Dolby Vision IQ, and Game Mode Pro that offers lower input latency, a feature gamers playing fast-action titles will appreciate. Plus, it's a Google TV, offering access to all your favourite Google apps.