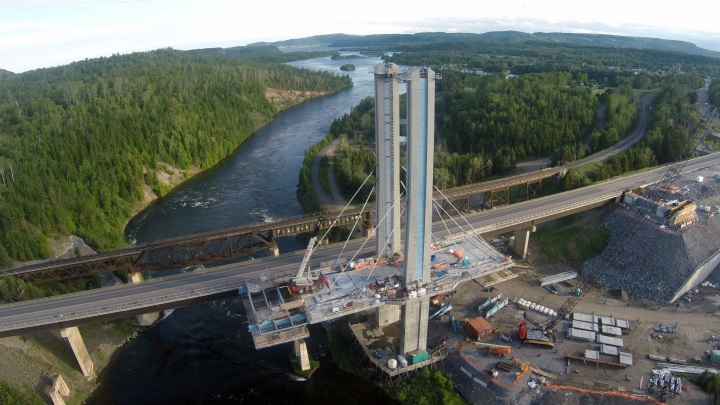 As businesses and communities transform to digitize, address sustainability, respond to the energy transition, innovate within industries and, frankly, embrace change, they are turning to management consultants with acute analytical and technical skill for advice.
Recently, I was introduced to Giselle Commissiong, senior principal/global lead, services line, Hatch Advisory, who has combined her technical, business, and client service skills into a global senior consulting role that distinguishes her as formidable woman leader in tech solutioning.
Commissiong is a business solutions architect and entrepreneur with Hatch, a management consultancy firm with engineering and business expertise in metals, energy, infrastructure, digital, investments markets and other sectors. Hatch is one of Canada's Top 100 employers, and its 9,000 global professionals work on some of the world's toughest challenges.
Commissiong came to management consulting via aerospace engineering and a passion for solving problems and serving clients' needs.
I asked Commissiong about the spark that led her to engineering and then a technical consulting career, what it is like as a woman working in sectors that are generally male-dominated, and if she had any advice for women seeking senior management positions.
"My parents always stressed the value and importance of education," began Commissiong. "Growing up I was encouraged to expose myself to as many topics as possible, science, languages, music. I was drawn to the elegance of math and science and how they explained so much about our world and how it worked…. For example, that musical notes have a scientific basis in their different frequencies."
"So, my education," said Commissiong, "was quite balanced, and while I studied mechanical engineering in university [at McGill], I also took languages and management courses as electives."
At the time, added Commissiong, "I don't recall specifically thinking that I was choosing a STEM career; rather trying to envision the types of problems that I wanted to solve."
From Aerospace Engineer to Consultant
"I was fascinated by flight, and recall thinking during an aerodynamics course, 'I really want to be part of building aircraft engines' and so that is what I set out to do when I graduated," shared Commissiong.
"The first part of my career in aerospace I was exposed not just to the design of engines, but also the business of it.  The people that I would consider mentors at that point were those who successfully understood that one doesn't exist without the other, and had become successful leaders through this mindset.  That led me to do my MBA and transition to the world of management consulting."
"A lot of my engineering colleagues didn't understand the transition, but it made perfect sense to me," remarked Commissiong. "The skills we develop with an engineering mindset allow us to help solve problems in many other areas."
"My first consulting project was in health care – nothing at all to do with engines or flight," said Commissiong. "And it was successful because I learned from those who understood the industry, but what I brought was the ability to help problem solve the solutions."
Added Commissiong, "Consulting is first and foremost a people business, great teams coming together to help clients deal with a particular issue."
It is evident that Commissiong thrives on helping to solve complex problems.
What do you do at Hatch? 
"My role at Hatch is really a "third" career," explained Commissiong. "The first was in an engineering context, the second in management consulting."
"At Hatch, our Advisory practice brings together Hatch's traditional technical expertise, with our management consulting skills, to help our clients solve business problems that require technical insights.  For example, the causes of an underperforming operation may have both technical and management issues that need to be addressed, and we can help our clients diagnose on both of those fronts, developing an integrated solution that considers both business and technical aspects."
"My other role is in helping us to scale our practice and service offerings globally," remarked Commissiong. "While we are a relatively large firm, our Advisory practice is a relatively newer part of Hatch.  Entrepreneurialism is part of the culture and being part of actually building the future business of Hatch, making positive change, is extremely rewarding."
Addressing Gender Bias, Straight On
In context to the theme #BreakTheBias for International Women's Day this year, I found Commissiong's approach confronting bias as a woman working in STEM refreshing.
"I have rarely thought of the industry as being 'male-dominated,'" said Commissiong. "Clearly there are more males than females – this is true for engineering and consulting, both in our firm and typically at many of our clients' [companies], however I have always been able to find my place and have an impact in my own way."
"My guiding light," revealed Commissiong, "has always been about making a positive difference while achieving personal fulfilment, and letting that lead me to what I want to do."
"Of course, sometimes one stands out more when you go to a site or onto a shop floor, but there are two ways to deal with it – either embrace it or try to make it a non-event.  I'm a big fan of embracing it," said Commissiong.  "The more you embrace it, the more it will become a natural thing to have a woman on the shop floor."
"I also think it is important that we women think about the impact that we want to have, and then work to make that happen in our own unique style rather than worrying about how men are doing it."
Leaders don't fit in, they stand out
Said Commissiong, "Leadership comes in different forms, and what works for one person will not necessarily work for another, and that is ok.  I try not to compare myself to other people, but rather figure out what works for me, even if I end up as a bit of an outlier.  You can belong and still stand out – this was one of my biggest learnings and "a-ha" moments."
"The first piece of advice I would have is to ask yourself why you are seeking the position.  It's important to understand your career "story" and your unique value, and lean into your uniqueness rather than trying to fit a specific mould." Explained Commissiong, "Often I see women reading job descriptions and saying, 'I could do that.' When you read a job description and say, 'I want to do that' (even if I don't know exactly how) that is most likely the role for you! And then go for it.  The worst that could happen is that you don't get it, in which case get feedback and keep trying."
"Get advice from both women and men that you respect," Commissiong added.
And the final piece of advice Commissiong shared with me, "Don't be afraid to be an outlier.  Leaders don't fit in, they stand out."
– 30 –


International Women's Day (IWD) is a global day held on March 8th each year celebrating the achievements of women and marks a call to action for accelerating women's equality. This month, it is our pleasure to shine an extra bright spotlight on several talented, inspirational women working in business and technology, and how they each represent this year's International Women's Day theme of #BreakTheBias.  Visit Women & Tech throughout March to access new articles about amazing women in tech.