In honour of International Women's Day, Barbie has recognized Melissa Sariffodeen, co-founder and CEO of Girls Learning Code and Canada Learning Code, as one of twelve women globally to be inducted into the Barbie Role Model Program, and receive her own one-of-a-kind doll, made in her likeness.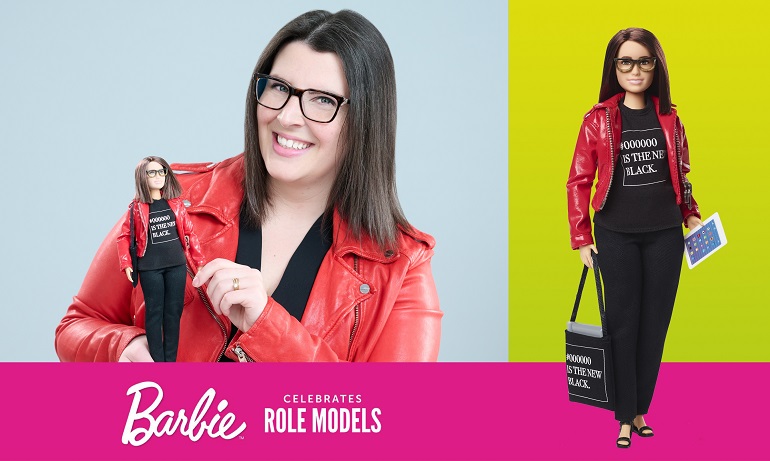 Barbie Role Model Program Helps Address 'Dream Gap'
On March 9th, 2002, Barbie celebrated her 63rd birthday. Created by American businesswoman, Ruth Handler, Barbie has seen an evolution of her purpose from fashion doll toy to cultural icon and societal role model. Most recently, her personae has expanded to the fields of tech, science and business, which has her more closely living up to Mattel's tagline, 'empowering the next generation through play.'
I asked Sariffodeen about receiving this acknowledgement, what hooks girls into technology, and what can we do as women working in technology to encourage more girls to pursue a career in STEM.
"It's truly an honour," began Sariffodeen, "to have the opportunity to have a one-of-a-kind doll made in my likeness and be recognized as a Barbie Role Model alongside eleven other women across the globe all of whom are inspirational women."
"The Barbie Role Model Program is an excellent initiative that honours women who are breaking boundaries to inspire the next generation of girls," explained Sariffodeen.
"Research shows that starting at age 5, many girls begin to develop limiting self-beliefs – they stop believing their gender can do or be anything – this is known as the Dream Gap. One of the ways to help girls believe they can be anything and transcend the Dream Gap, is through positive role-modelling. The Barbie role model program, I believe, sends an important message to girls, especially, that if they can see it, they can do it – they can be anything and that's really powerful," remarked Sariffodeen.
Breaking Barriers-#breakthebias
Sariffodeen is being recognized by Mattel for being a fierce advocate for women and youth in tech.
Reaching over 60,000 Canadians with the aim of teaching computer science skills to female-identified, trans, and non-binary youth from the ages of 3 to 12, Melissa has broken barriers in the technology field through workshops, camps and other events related to coding. These programs have championed digital literacy for women and girls to ensure they receive the critical skills, confidence, and opportunities they need to become passionate builders of technology.
"Being recognized by Barbie for the boundaries I work towards breaking in a field that lacks female representation means a lot to me."
Added Sariffodeen, "It's my hope that this will help to inspire the future generation of girls to pursue their own curiosity and interest in technology and show them, they can be anything!"
Mattel has recognized her leadership in technology in Canada, her accomplishments, and passion to #BreakTheBias, here.
Girls and Technology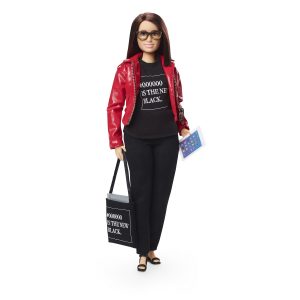 As someone who is breaking barriers in the field of tech, Barbie selected Melissa as the Canadian Role Model this year to increase representation for women in tech and help inspire young girls.
Sariffodeen shared with me her view about the creative lure of technology as it relates to play and discovery.
"Technology can be so creative especially when you're building with technology like coding or robotics," said Sariffodeen. "Being able to turn your ideas into reality is an important hook. In our experience, so is connecting technology to making a broader impact in the world."
"Research shows that role models and social encouragement are critical factors in a girl's decision to pursue STEM … so programs like the Barbie Role Model Program are an important hook as well."
Sariffodeen also shared her expertise and advice about how to encourage more involvement by girls in tech in Canada.
Sariffodeen remarked, "There are a lot of ways that the Canadian technology community can support girls to consider a career in tech/STEM fields – from helping more girls access technology through teaching, to supporting programs that educate girls in technology."
"We know role models and social encouragement make up a lot of young girl's decisions to pursue technology so acting as a role model or mentor to a young girl who's interested is also a great way to support. If someone is interested in getting involved and volunteering, they can check out canadalearningcode.ca."
-30-

International Women's Day (IWD) is a global day held on March 8th each year celebrating the achievements of women and marks a call to action for accelerating women's equality. This month, it is our pleasure to shine an extra bright spotlight on several talented, inspirational women working in business and technology, and how they each represent this year's International Women's Day theme of #BreakTheBias. 
Visit Women & Tech throughout March to access new articles about amazing women in tech.