The threat of cyberattacks is a reality that we often cover at Whatsyourtech.ca.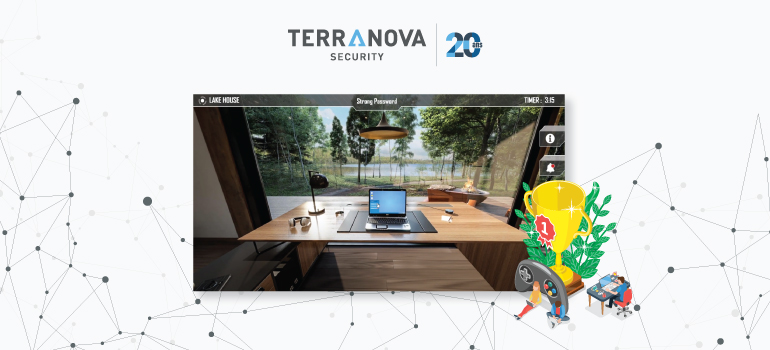 What if companies undertook security awareness training programs to turn every employee into a cyber hero?
This is the vision of Quebec-based training company, Terranova Security, who has been operating in security awareness training for 20 years. In 2020, Terranova Security was recognized as an IT Educational Vendor of the Year, and it continues to evolve its security solutioning to train an international legion of 'cyber heroes'.
I asked the company's founder and CEO, Lise Lapointe, about her passion for technology training, her company, and what her journey has been like as a women leader in cybersecurity awareness.
Lapointe began, "My career started in teaching, but I quickly – and unexpectedly – got into IT training 30 years ago. I've always loved training because it helps improve people's lives. I transitioned into cyber security as a second career; this decision also satisfied my entrepreneurial desire to launch a business and develop a product that can be brought to market globally."
Lapointe added that it was, "The love of improving people's lives through training is what motivated me the most to work in cybersecurity."
What is Terranova Security?
'We provide organizations with the industry's most innovative, highest-quality awareness training content and phishing simulations," said Lapointe. "By utilizing a proven 5-step framework to build risk-based awareness programs using various content modules and formats, organizations can efficiently train their team members on crucial cyber security topics, including phishing, data privacy, and compliance."
Service offerings span security awareness training, compliance and governance, data privacy awareness, GDPR, and phishing. Terranova Security has a partnership with Microsoft, I learned, and they collaborate to develop initiatives that strengthen the human line of defense in cyber security.
"Our training solutions have adapted to meet the growing needs of organizations with distributed teams across many different countries and time zones," remarked Lapointe. "We work with security leaders in organizations of all sizes to ensure their [training] material is targeting the right user behaviours with multilingual content available in a variety of learning formats."
Added Lapointe, "[I think] our team's success and growth are due to our strong security training content – like our phishing simulations – and adaptability."
A woman leader in cybersecurity
I asked Lapointe about her decades-long career in IT, and what it has been like as a woman leader in cybersecurity. It was interesting that she remarked about the challenges she faced in seeding her business.
"Everyone will encounter roadblocks when starting off in the technology field, especially a specialized one like cybersecurity," shared Lapointe.
"That said, I personally encountered roadblocks with investors. They thought that because I was a woman, I needed more training, mentors or help in building my business. They were simply underestimating me because I was a woman."
Lapointe is advocate for women in technology, which also ties in with this year's International Women's Day theme, #BreakTheBias.
"As an entrepreneur, women have played an important role in every organization that I have owned or led," said Lapointe. "Fifty-four per cent of the global Terranova Security employee base is female, while women occupy two thirds of the company's leadership positions."
"To encourage more women into the technology field," explained Lapointe, "we need proper representation in those high-level positions. We strive to create a true balance at Terranova Security. I strongly believe that an even mix of diverse men and women is crucial to bringing new ideas and creativity to the table, as well as helping to identify new ways to improve and innovate business operations."
"As a female CEO in technology and cybersecurity, I know how important a diverse executive team is for a business," stated Lapointe. "Different backgrounds bring different ideas and perspectives, ensuring we are continuously creative in the products and services we bring to market."
Added Lapointe, "I like to think that any one of our employees at Terranova Security could also be one of our users. That's why it's important that we have not just a diverse executive team, but also diversity among our workforce overall."

International Women's Day (IWD) is a global day held on March 8th each year celebrating the achievements of women and marks a call to action for accelerating women's equality. This month, it is our pleasure to shine an extra bright spotlight on several talented, inspirational women working in business and technology, and how they each represent this year's International Women's Day theme of #BreakTheBias. 
Visit Women & Tech throughout March to access new articles about amazing women in tech.