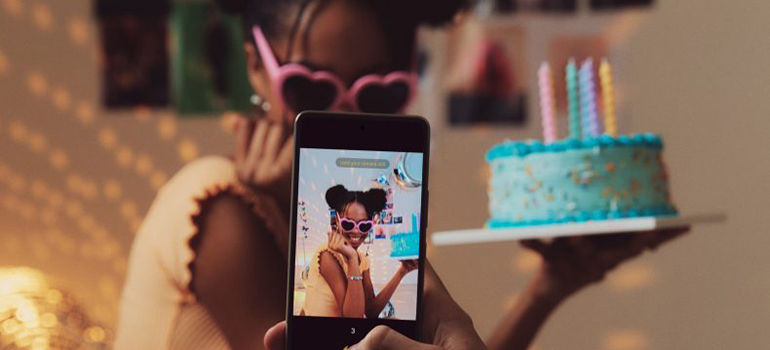 It's only four months into 2022 but Samsung has already been upping the ante when it comes to mobile tech. From new laptops to smartphones and even the Freestyle Portable Projector introduced at CES 2022, which was one of the most talked about tech innovations early in the year, here's a rundown of the newest mobile products from the company.
Samsung Galaxy A53 Smartphone is Affordable and Fun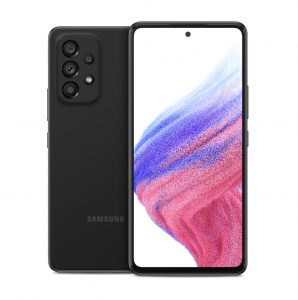 Placed in the mid-range category, Samsung's Galaxy A53 5G smartphone is under $600 unlocked, making it an affordable option for those looking to get into the Android space. But it still has premium features, including AI camera experiences, defense-grade security, 5nm processor, and a sizable 6.5-inch AMOLED screen. With a two-day battery life and support for 25W fast charging, you can confidently take it with you everywhere without worry that you'll be running on empty by the end of the day. Plus, it's IP67 rated for water and dust resistance.
Capture stunning images any time of the day or night, including in low light, thanks to the improved night mode. It also has fun photography features include filters, enhanced Portrait mode, Photo Remaster to enhance low-quality, older photos, and Object Eraser to get rid of those annoying photo bombers in the background of your otherwise perfect shots. Combine it with a pair of Galaxy Buds Pro, Galaxy Buds2, or Galaxy Buds Live true wireless earbuds to get a fully immersive 360° audio experience. When it's time to work, use it with a Windows PC and easily copy, paste, and transfer files, or answer calls and texts from the desktop.
Galaxy Book2 Pro Series Laptops Are For Both Students And Workers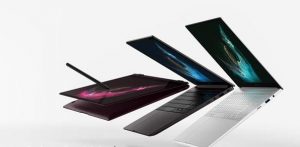 The new flagship line of laptops from Samsung is the Galaxy Book2Pro series, which includes the Galaxy Book2 Pro 360 that works with the S Pen and the Galaxy Book2 Pro. Both are designed for students as well as hybrid workers moving between the home office and remote. They offer enhanced protection on Windows 11, Wi-Fi 6E connectivity, and 12th Gen Intel Core processors. With USB Type-C universal charging, they also offer an impressive 21 hours of battery life. Get upgraded call experiences with the 1,080p FHD webcams with wider field-of-view, upgraded Studio Mode with Auto Framing to keep you centered if you move outside of the frame, new background effects, and Face Effect that removes visual distractions from the background when you're on a video call. Audio is also enhanced via bi-directional AI noise cancelling and a Max 5W output Smart Amp that produces balanced sound, even when you crank the volume louder. They sync seamlessly with other Galaxy devices using a single Samsung account sign-in and can be used to control SmartThings-compatible devices.
The Galaxy Book2 Pro comes in graphite and sells for $1,600 for the 256GB model with a 15.6-inch screen while the Galaxy Book2 Pro 360 comes in graphite, silver, and burgundy and starts at $1,470 for the 256GB model with a 13.3-inch screen and Intel Core i5 or i7 processor. You can also get the Galaxy Book2 Pro 360 in graphite with 512GB storage, 13.3-inch screen, and Intel Core i5 processor starting at $1,730. Those who purchase a Galaxy Book2 Pro or Galaxy Book2 Pro 360 through to June 15, 2022 on Samsung.com/ca or at a Samsung Experience Store location in Canada will receive a free Samsung Bluetooth mouse and 50% off the purchase of a pair of Galaxy Buds Pro (Phantom Black) as a gift with purchase.
Samsung Galaxy S22 Smartphones Are the New Flagships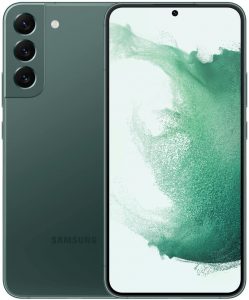 Continuing its trend in feature-rich smartphones, Samsung improved on its technology with the latest Galaxy S22, S22+, and S22 Ultra smartphones, which were introduced in February. Some of the most notable features include AI technology for improved photos in a variety of lighting conditions and twice the processing speed of the previous generation Galaxy S20 series devices. The Galaxy S22 Ultra, the most talked about device in the new line, is also the first S series smartphone to work with Samsung's popular S Pen. Thus, it looks more like a tablet than it does a phone with its sizable 6.8-inch Super AMOLED screen that teeters the line between the two. It runs on Samsung's UI 4, the company's own version of Android 12, which reviewers have praised for being fast and responsive. It also uses a Snapdragon 8 Gen 1 chip that is blazingly fast combined with 12GB RAM. With a starting price of $1,650, however, it doesn't come cheap. But for power users, the Galaxy S22 Ultra remains the phone to get in the Android camp.
Galaxy Tab S8 Series Are Dubbed Samsung's "Most Versatile Yet"
Speaking of tablets, Samsung does have something new in that category this year as well with the Galaxy Tab S8 series, which includes the Tab S8, Tab S8+, and the first-ever Ultra tablet model. With ultra-wide front cameras, three-microphone set-up, intelligent auto-framing, enhanced multi-active Windows, and Samsung DeX, they're perfect for hybrid or work-from-homers. At the top of the line, the Ultra has a massive 14.6-inch Super AMOLED screen which makes it more like a laptop than a tablet, along with a 6.3mm thing bezel and Armor Aluminium frame.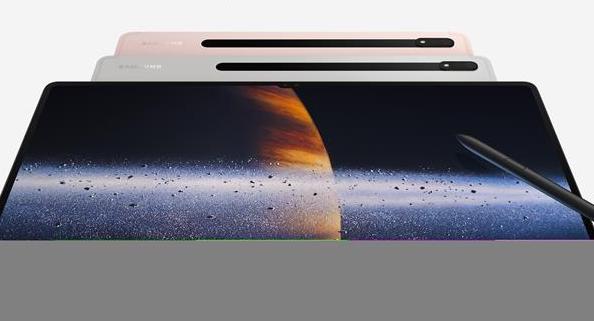 The tablets aren't just for work, though: the 4nm chip, which marks the fastest processor ever in a Galaxy tablet, makes them blazing fast for multitasking, gaming, web surfing, and more. And they can expand to up to 12GB RAM and up to 256GB storage. Use an optional microSD card with any of the three models to get up to 1TB of storage. This is also the first Galaxy tablet series to support Wi-Fi 6E for double the bandwidth. You'll also get an all-day battery and support for 45-watt fast charging. With the Tab S8, its battery even doubles as a portable charger so you can use it to recharge your Galaxy S22 series smartphone as well using a USB-C cable. The Ultra and S8+ models come with the new S Pen while the Ultra adds 4K recording, split screen, and more. You can also use the Tab S8 as a portable second monitor with touchscreen capabilities alongside Galaxy PCs.
Pricing starts at $900 for the Galaxy Tab S8, $1,150 for the Galaxy Tab S8+, and $1,500 for the Galaxy Tab S8 Ultra.
Smartwatch Upgrades

Samsung announced its latest smartwatches, the Galaxy Watch4 and Watch4 Classic, in 2021. But recently, the company has added new features to the experience. As of April 2022, you can access blood pressure and electrocardiogram monitoring features from the devices in Canada. Blood pressure is monitored through pulse wave analysis, tracked with the heart rate monitoring sensors. Simply tap to measure blood pressure on the fly and view the results in the Samsung Health Monitor app on your connected Galaxy smartphone. Meanwhile, take an electrocardiogram reading to analyze the heart's electrical activity and determine sinus rhythm and whether it is normal or is AFib (irregular) is detected. If the latter, it's advisable to consult with a qualified health professional to address any concerns.
To use both features, you need to have the Samsung Health Monitor app installed on the Galaxy Watch4 series device and Galaxy smartphone.