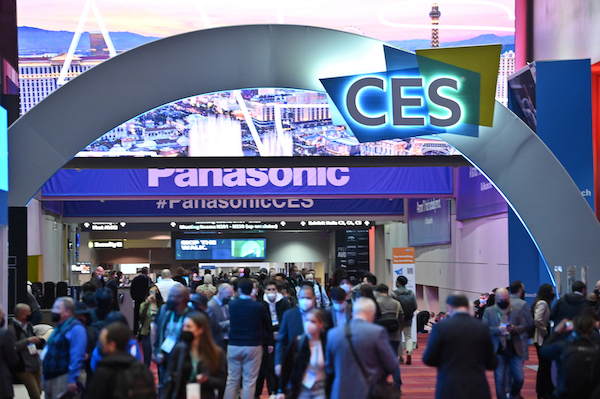 CES 2023 is back with its annual event, set to take place January 5-8, 2023. As with the last few years, the show will also be available virtually for those who cannot attend, with conference sessions and keynotes streaming online through to the end of February. As far as the show goes, however, what will be on display and what do we have to look forward to?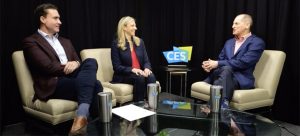 Who Will Be At CES?
In a pre-show virtual event for members of the media, Gary Shapiro, President and CEO, John Kelly, Vice President of CES, and Kinsey Fabrizio, Senior Vice President of Membership and CES Sales at the Consumer Technology Association (CTA), confirmed that CES 2023 is already 50% bigger than 2022. Additional bookings are likely to happen between the end of November when this briefing took place and the end of 2022 as well.
At the time of this writing, there are 2,500 exhibitors booked to participate in the show, 1,000 of which are new companies that will be displaying in areas like Eureka Park, which is dedicated to start-ups from around the world. Overall, show space will span more than 2 million square feet across 11 different official venues.
The Key Areas
CES is typically divided into three sections, with exhibits grouped into Tech East, Tech West, and Tech South.
Central Hall of the Las Vegas Convention Center includes all the major brands, like TCL, LG, Microsoft, Intel, Samsung, Sony, Panasonic, and others. South Hall contains smaller vendors in areas like audio video and smart home, as well as special sections for categories like virtual reality and gaming.
In the new West Hall area, which returns for its second year, attendees will be able to explore everything to do with car and marine tech. Already, more than 300 automotive exhibits are set to appear, including not only OEM car manufacturers but also third-party car tech companies like Bosch and Amazon.
Over at the Venetian Expo (formerly Sands Expo), you'll find a big focus on areas like health tech, wearables, kids' tech, the Internet of Things, and smart home. As noted, Eureka Park will feature a variety of innovative tech from countries around the world. This year, this will also include Ukraine.
Other companies exhibit in suites throughout the Las Vegas strip, typically for things like specialized audio demos, client meetings, and more.
Biggest Growth Areas
In the media preview event, Shapiro, Kelly, and Fabrizio discussed some of the biggest growth areas and new focuses we can look forward to at the 2023 show.
Web3: An extension of the metaverse, which was a huge focus at CES 2022 earlier this year, Web3 will have a presence at CES 2023 in a big way. This will involve topics of decentralization and blockchain, looking at how Web3 impacts not only the world of cryptocurrency but also other facets of life, from gaming to medicine. There will be a sponsored area called "CES Web3 Studio," presented by title sponsor CoinDesk.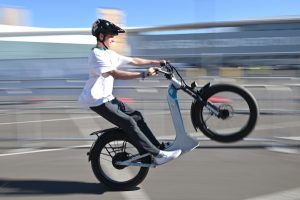 Automotive Tech: The trio promises that automotive tech in the new West Hall area will be a big part of the show this year. Along with the exhibits showcasing futuristic new cars and related technologies, there will also be vehicle-related demonstrations outside of the Convention Center.
Health Tech: Digital health has been a focus at CES for the last few years, and this will not change for 2023. There will be conference sessions along with products and software on display designed to focus on virtual care and independent living for seniors, hybrid care, at-home testing and diagnosis, and even a focus on women's health tech.
Food Tech: Another returning focus for the show this year will be food tech, with conferences like "Reinventing the Food System for a 10 Billion Person Planet" and "The Future of Farming," both of which will be part of The Spoon: Food Tech Conference track. But there will be interesting other conversations around food, from the race to create food in space to the kitchen of the future.
New Conference Sessions: Several new individuals and companies are participating in conference sessions for the show. A few of the most notable new additions are NASDAQ CEO Adena Friedman and Carlos Taveres, CEO of Stellantis, who will reveal the company's new electric vehicle concept and discuss a version for clean, safe, and affordable vehicle technologies.
Get Ready for the Show
For those attending, download the official CES 2023 mobile app once available. It will help you navigate the show, keeping on top of when and where conference sessions are, locating booths and halls, and logging your personal calendar of appointments and booth hit lists.
As always, wear comfortable shoes, stay hydrated, and pop a few granola or protein bars into your bag for a quick refuel before sitting down for a meal. Bring multiple device chargers and leave extra time to get from place to place. If possible, travel in groups to get to destinations more quickly or, as Fabrizio recommends, find people who are going to the same place as you in cab lines and offer to split the fare. Alternatively, use the CES shuttle service.
For those who will be watching what they can and catching up from home, there will be a wealth of resources available once you're registered for the virtual version of the show. Chances are, this set-up will continue: the hybrid model for trade shows is likely here to stay, and it offers a viable option for those who might not be able to travel to the event, or prefer not to.
As with any year, we won't truly know what 2023 has in store for tech until the show has taken place and we can gauge the trends, themes, products, and innovations that are getting the most attention. But this preview is a good indication of the products and tech categories that will be getting a lot of attention at CES 2023. Stay tuned.