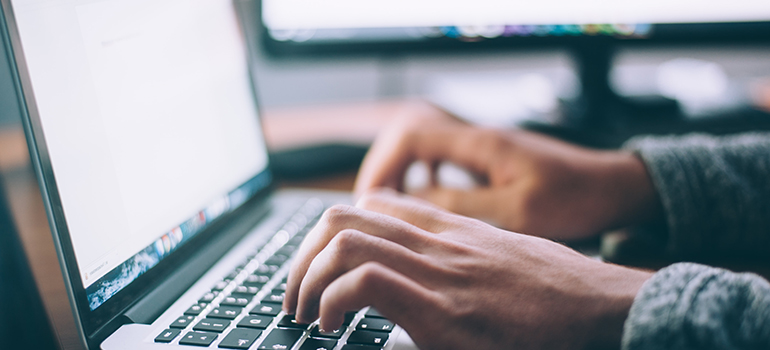 If the buzzwords in the business space a few months ago were quiet quitting and quiet firing, the latest term to take the business world by storm is "career cushioning." You might have heard the term in passing, but what does it really mean?
What is Career Cushioning?
Simply put, career cushioning refers to doing the best in your current job while having a back-up plan in case things don't work out. With the economy in a state of flux, many companies are laying off employees and tightening belts. Some economy pundits are predicting that we might be headed into a recession. So, it's no surprise that career cushioning has become "a thing."
The idea relies on the recognition that working hard, doing your best, even putting in extra effort and hours, doesn't necessarily guarantee job security. It's always important to keep options open. Some individuals have joined the gig economy, doing side jobs to ensure they have supplemental income should something go wrong down the line. Others periodically keep an eye out on what's going on in their industry, what jobs are available, and what might be worth considering if they decide it's time to leave their current job (or suspect a lay-off or restructuring could be coming soon).
Basically, career cushioning is any way an employee deems proactive as their own personal insurance to ensure continued income, regardless of circumstance.
It's clear that career cushioning is on the rise, with LinkedIn reporting that job searches increased by about 18% year-over-year in September 2022. Terms like "layoff" and "retrenchment" increased 17.9%, while posts mentioning the word "recession" grew a shocking 879%.
How Do You Partake in Career Cushioning?
Typically, those who are adopting a career cushioning attitude are looking at different ways to build their personal skills and experience. This might include side or home-based jobs, signing up for various skills enhancement courses, and doing whatever possible to learn new things and gain new experiences outside of the primary job. Indeed, LinkedIn reports in its Q1 FY23 earnings report that its users added 365 million skills to their professional profiles in the last year, which is up 43% year-over-year.
An important part of career cushioning is having and maintaining a solid network. This can include potential employers, clients, and others who have the connections necessary to help you find a new position, or get further in your career, should the desire or need arise. This can be fostered through in-person networking events as well as business-focused social sites like LinkedIn.
For some, it might be worth hiring a career coach, or even working with recruitment companies that can keep an eye on the available opportunities where you might be a good fit. Always keep your resume up to date as well so it's ready to send, with minor modifications, should the need arise.
Should You Be Career Cushioning?
LinkedIn's Workforce Confidence Index found that only 44% of U.S. workers feel prepared for an economic downtown while almost a third have concerns that their company is planning for budgets cuts and/or layoffs.
Career cushioning doesn't necessarily mean actively looking for a new job while gainfully employed. It's simply a personal insurance policy to ensure that you are taking advantage of the best opportunities available to you at any given moment. And, most important, it's about taking care of yourself in the face of potential adversity.
While being loyal to an employer is important, many have realized that no matter how many years they spend with a company, how far they extend themselves for a position, and how much they go above and beyond, if push comes to shove, they can be let go. It's a sinking feeling, which is why career cushioning has become so popular.
It's important to have insurance in every aspect of your life, from a home to a car, medical needs, life, and even high-value products you buy. It stands to reason, then, that doing so for your career makes sense, too.
-30-
More articles on Recruitment