When it comes to streaming TV, everyone knows about the most popular services like Netflix, Amazon Prime Video, Paramount+, Disney+, Apple TV+, Hulu and HBO Max (U.S. only), and others. There are some great apps to help you find what to watch next, pointing to not only the top-rated content but also where it is available to stream in Canada (or, in some cases, the U.S. or in Canada with a VPN).
Many smaller services like Tubi and Vudu do not work in Canada (unless you have a U.S. account and VPN). But there are other services in Canada that might be right up your alley, including the Pluto TV, which launched in Canada this month through a partnership with Corus Entertainment Inc. Here are a few worth adding to the mix based on your tastes.
Pluto TV (Free)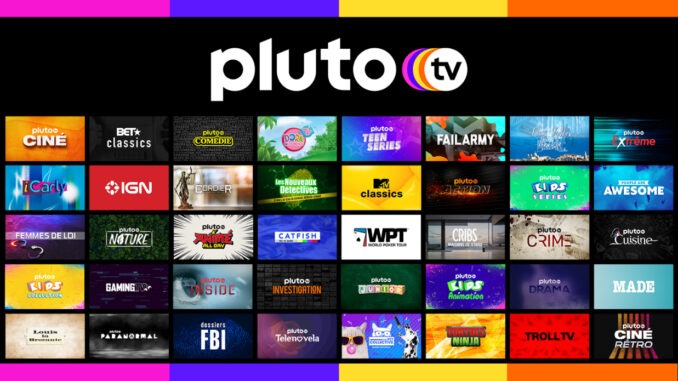 One of the newest additions to the mix, Pluto TV launched in Canada earlier this month, offering Canadians free access to more than 20,000 hours of programming. Available via a partnership with Corus, there are more than 110 channels on the service from Paramount and other partners. It's ad-supported and includes everything from TV shows to movies in various genres ranging from comedy to drama, kids, news, and more. Shows include classics like Happy Days and The Andy Griffith Show along with newer series like Elementary and Departure. Meanwhile, Pluto TV offers access to movies like Ferris Bueller's Day off, Wayne's World, and Gladiator.
Sports fans can also watch things like World Poker Tour and BelN Sports Xtra. Pluto TV also includes more than 30 channels featuring Canadian content, including both shows and local news and opinion channels; and has channels in French. Watch online as well as through the Pluto TV app for Apple TV, Amazon Fire TV, Roku, Android TV, Chromecast, and Samsung and LG devices, as well as via iOS and Android apps. Content is available both live and on demand.
Hayu ($5.99/mo. or $52.99/yr.)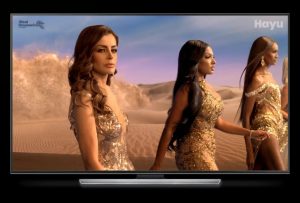 Reality TV fans who love being immersed in guilty pleasure series can subscribe to Hayu by NBC for access to all the most popular ones. There's also a 20% off special for students. The service is available through several smart TV partners and OTT providers, including Bell Fibe. It can also be accessed on the web on both PCs and Macs using the Microsoft Edge, Safari, Firefox, and Chrome browsers. Shows can be downloaded to mobile devices for offline viewing as well. Watch everything from the Real Housewives shows to true crime programming, as well as some movies.
BritBox ($9.99/mo. or $99.99/yr.)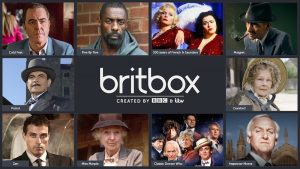 I mentioned BritBox in an article a few years back about the streaming TV options in Canada, and it remains a worthwhile option for those who love British TV. While the bigger streaming services like Netflix and Amazon have a wide selection of British shows as well, these are BritBox's primary focus. Provided through BBC Worldwide, watch everything from comedies to rom-coms, dramas, and more, all hailing from the U.K. and networks like BBC and ITV. This includes not only new shows but also older favourites you might not be able to find anywhere else (think Are You Being Served? and Black Adder). BritBox is also available as an add-on subscription through the Amazon app.
Acorn TV ($8.99/mo. or $89.99/yr.)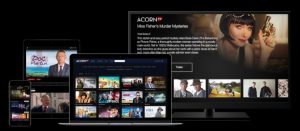 Another service I mentioned in the previous article, Acorn TV has content from the U.K. as well, including both older and new shows like Midsomer Murders and Murdoch Mysteries, along with Acorn TV originals like Bloodlands, Harry Wild, and My Life is Murder. There's the option to sign up through Amazon as well. Content ranges from dramas to mysteries and comedies, all of which are offered commercial-free. Content hails from Britain, as noted, as well as Ireland, Australia, and other countries around the world. Watch on mobile devices, including both iOS and Android, through Apple TV, Roku, Chromecast, and Fire TV.
Plex (Free, $6.49/mo.)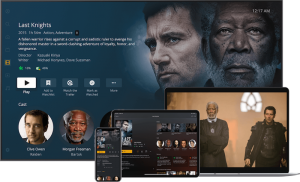 Most people know Plex as a source for storing a library of content that you can share with others. But Plex actually offers access to free, live TV as well, without any additional hardware. There are more than 50,000 free and on-demand titles in Plex, ranging from A Christmas Carol to Hannibal and Farscape, along with 250+ channels of instant live TV. You can also stream content from apps on your mobile devices and smart TVs. Add the app to the equation along with a personal server and you can share entertainment, including your own personal media collection, with others who have the app as well. With a Plex Pass, which is $6.49/mo., you can download content to watch offline, enjoy different colour themes, advanced sharing restrictions, Dash Control to keep tabs on your server, hardware transcoding to convert videos to stream in HD or 4K, and more.
Roku TV (Free with the price of streaming hardware)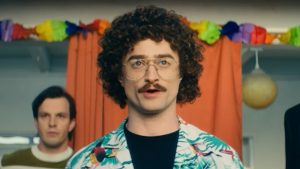 When you buy a Roku streaming device, like a streaming stick, player, or even a Roku TV, you get an intuitive interface to access content from your favourite streaming services, like Netflix,  Amazon Prime, and even CBC (with the appropriate subscription). But Roku also has its own slate of original content, which can be accessed for free with the purchase of one of its devices. The Roku Channel has plenty of content, including Roku originals like Die Hart with Kevin Hart, Weird The Al Yankovic Story starring Daniel Radcliffe, and specials like Zoey's Extraordinary Christmas. Roku devices also afford access to free content from sources like YouTube, Tubi, Global TV, VMedia, Sky News, and HappyKids.
-30-
More articles on streaming