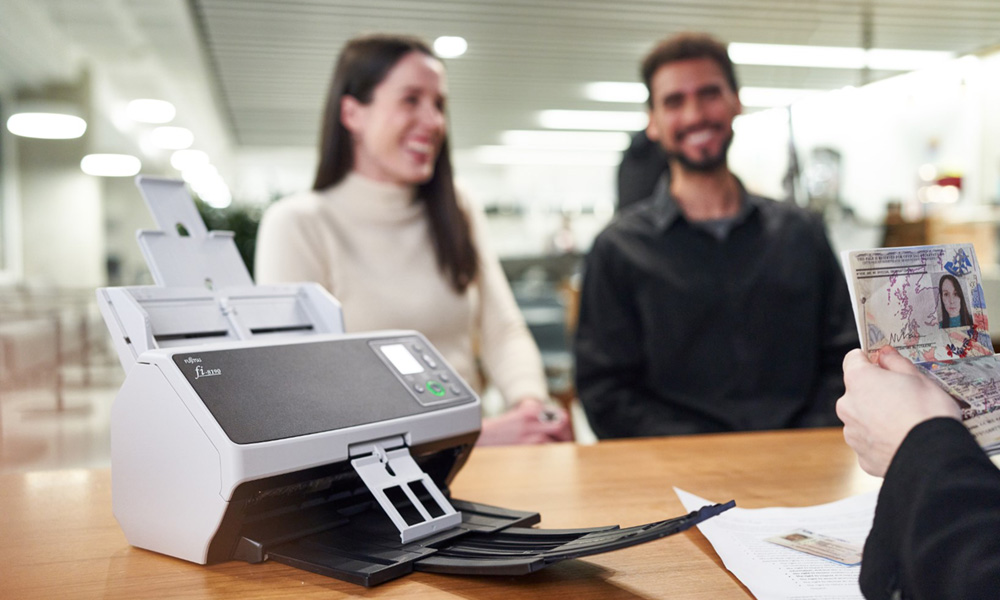 Businesses who scan documents on a regular basis may be able to cut the time down significantly using a Ricoh fi-8170, which can prove to be a workhorse for any office with piles of paper.
The fi-8170 initially launched under the Fujitsu brand, but since Ricoh acquired its scanner business, devices like the fi-8170 have been rebranded as of April 2023. So, if you see "Fujitsu fi-8170" or "Ricoh fi-8170" out in the wild, know they are the same device, meaning the hardware and software still function the same way.
It also means the spec sheet looks the same, but the story here is really about more than just speeds and feeds. Sure, 70 simplex pages per minute at 300dpi is great, as is the ability to do that in duplex colour, but the core function to make all this compelling is the accuracy. Regardless of branding shifts, the key pieces stick together here in ways that make administration and referencing so much easier in any office space.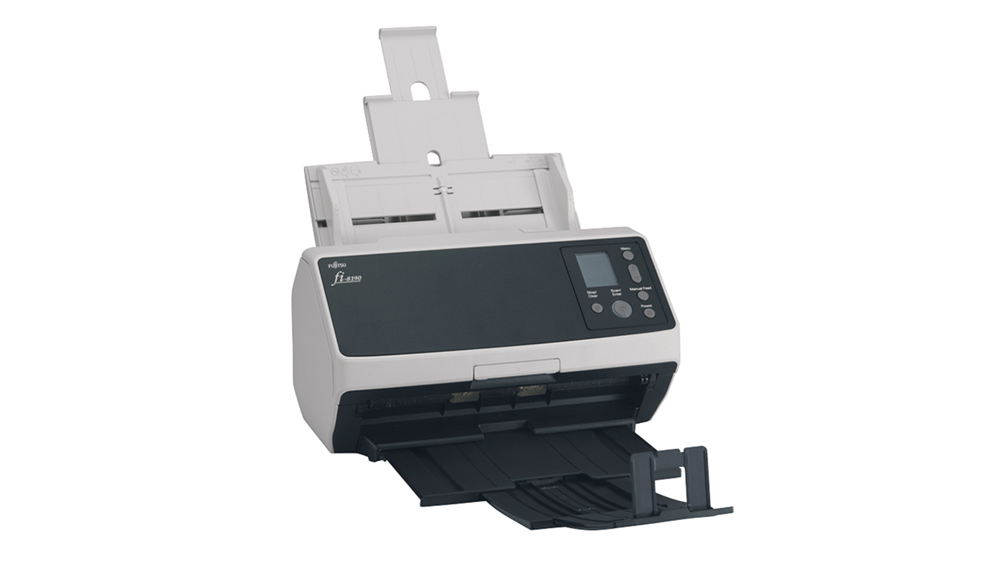 Rolling over and over
On the inside, the fi-8170 uses two rollers to process paper as it moves along, especially if you feed in a batch of pages. The separation roller first separates pages from one another until the feeding roller pulls them in to scan — and it does this with mixed batches filled with documents of different sizes. It's the main reason why, say, a receipt, card, slip or postcard-sized handout won't jam or get lost in the shuffle with standard A4 or legal documents. That's huge if you're keen on scanning things in a particular order.
The scanner's flexibility also extends to paper thickness, which matters when you need to scan items that may not be as conventional. For example, the fi-8170 proved itself more than capable when rolling through a sports card collection. If you include photo prints, ID cards, envelopes, passports, or brochures and booklets, as well as laminated files, you run into few limitations on what you can run through the scanner. The only challenge comes down to size, given the maximum limit is 8.5 x 14 inches.
Sensors inside the scanner look for anything that may go awry during the process, highlighting issues like a jam or the feeder's inability to latch onto every page (that can happen with stacks of thicker stock). It's usually an easy fix where you just need to take the documents out and feed them back in again, but if it's something else, the PaperStream software may give you additional insight.
What's particularly impressive is the scanner's ability to run through batches without damaging documents. That's not to say it could never happen, but the likelihood is documents will come out no worse for the wear.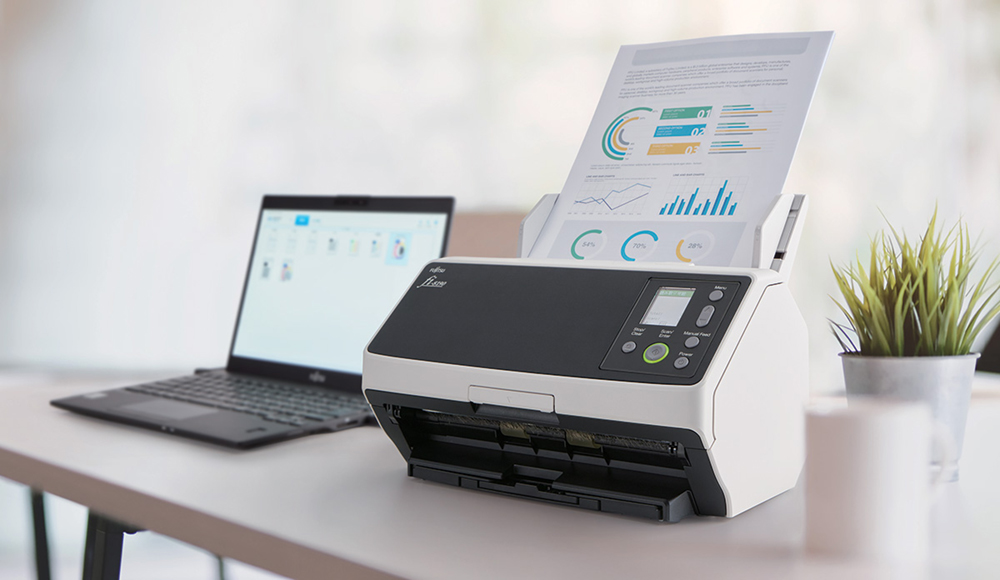 Finding the right information
Everything will come out upright and centred, and with both sides covered. The software expands the scanning area to then automatically reorient and straighten it. The fi-8170 is compatible with PaperStream Capture, PaperStream IP and PaperStream ClickScan, all of which  their own use cases.
Install the PaperStream IP driver on a Windows PC or Mac when you need to do more in editing documents, be it removing a background watermark or cleaning up faded images with blemishes. ClickScan keeps things simple, which is ideal for quick scans, where all you need to do is put the document in, tell it where to save, type a file name, and then press Scan. PaperStream Capture goes much deeper, letting you group, index and assign documents wherever you want so that they're much easier to search for later by file name or folder.
That knocks down time wasted on tedious filing, but it gets better when the Clear Image Capture (CIC) technology steps in to read all text on the scanned documents for improved OCR (Optical Character Recognition). That means all documents become searchable via specific keywords like, for instance, when you need to locate a purchase order, receipt or invoice and need a line of data within that document. That could certainly appeal to accountants, as well as law firms, insurance, medical offices and any other business dealing with mounds of paper with important information otherwise buried and tucked away.
The automated software elements involved shave off valuable time in getting organized, and that's largely the point of why a scanner like the fi-8170 exists. Between the scanning speed, image quality and filing options, an average workflow feels like warp speed compared to doing the same with a flatbed scanner.
Trusting the process
The fi-8170 is about volume, pure and simple. You don't buy this scanner for the odd document or to leave it collecting dust between scans. It was built to handle a lot of paper, regularly rolling pages along as much as necessary. Its versatility is a real strength, and while the software isn't as user-friendly as Ricoh's ScanSnap software is, PaperStream is considerably more intricate. Editing tools can work with the scanner's own ability to bring out faded documents and salvage what's still legible.
It's the best way to describe a scanner capable of scanning up to 10,000 pages in a single day. That's probably more than most would ever need in an average work day, but it goes to show that the fi-8170 is to be taken seriously as a productivity tool. When time is money, this thing practically pays for itself.
That's assuming the $1,500 price suits you, though you may find it for less at varying times, depending on the retailer or distributor. Either way, it won't take long to prove itself once you put it to work.