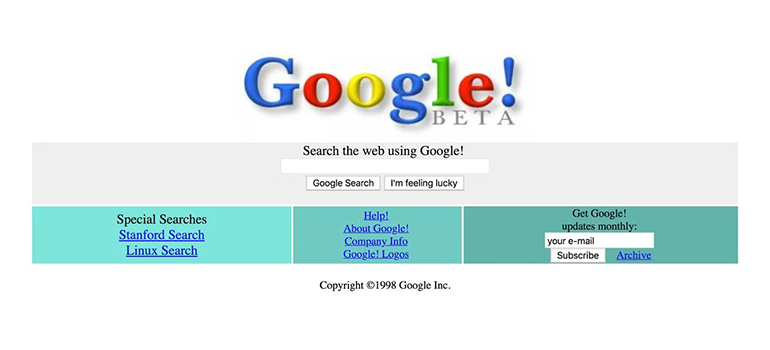 On September 4, 1998, Google was founded by Larry Page and Sergey Brin, two PhD students at Stanford University, along with the unofficial third founder and programmer Scott Hassan. Their idea was to create an online search engine that was smarter and more robust, and they accomplished that in spades. Today, Google is the most dominant search engine in the world, and the company, which has expanded to offer more software and products as well, from mapping and cloud storage to smartphones, tablets, Chromebooks, and smartwatches, is one of the most valuable brands.
As we celebrate the silver anniversary, it's a good time to look back at some of the most influential advances in Google Search over the last two and-a-half decades.
2001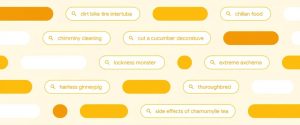 Google initially focused on text-based searches. You typed in a keyword or keyphrase and relevant search results would pop up. In 2001, the company added Google Image search capabilities. The driver? Tons of search queries for Jennifer Lopez's now iconic Versace dress at the 2000 Grammy Awards.
Also that year, Google upped the ante with its Did you mean? search query assistant, which automatically corrects spelling mistakes and typos. Developed through AI, even if your search query is rife with typos and misspellings, chances are Google will figure out what you meant to type anyway.
2002
For the first few years, Google Search was focused on simple search words and phrases linking to relevant websites. In 2002, Google News was launched to help users find relevant news articles for their search terms, delivered in a separate tab. The precursor for this was when Google noticed how much difficulty people were having finding accurate news about the September 11 attacks the year prior.
2003
Google is fun, too. Easter Eggs were launched in 2003 and today, there are many of them when you search for fun things. Search "do a barrel roll," for example, to see a fun effect, or type the word "askew" and see your page tilt for a visual definition of the word. The first Easter Egg, however, was the "answer to life, the universe and everything." According to Google's humorous response, it's simply "42." People have fun discovering new Easter Eggs all the time, while Google continues to offer them, including special ones around specific events, holidays, and happenings.
2004
One of the features we likely take for granted with Google Search is Autocomplete, but according to Google, this feature helps reduce typing by 25% and saves an estimated 200 years of typing time per day. Go ahead and start typing a search term into Google, like the title of a movie. Before you know it, the rest of the term instantly shows up so you don't have to type of the entire thing. It's a huge timesaver and a clever and useful feature.
Also that year, Google introduced Local information, which drills search results down to businesses in your local area. It's like the Internet's version of the Yellow Pages, but with far more detail and the ability to search on the fly, no matter where you are. Using Location Services, Google can tell you where the nearest gas station, pizza place, or grocery store is to you. Google says local search results drive more than 6.5 billion connections for businesses every month. Not only can you find addresses, you can also use Google Maps to navigate to them, call the company, order food, make reservations, view the website, e-mail them, and even read (and write) reviews.
2006

Communicating can be challenging when you don't know a foreign language, and in 2006, Google launched Google Translate to help. It started with Arabic to English translations and today, Google Translate supports more than 100 languages, 24 of which were only added last year.
2007
In 2007, Google launched Universal Search, which combines all types of results in one, including not only links but also images, videos, and local results. At the time in 2007, Google says this feature was the most radical change to the search engine.
2009
While it might not be one of the most exciting launches through Google's timeline, Emergency Hotlines was an important one. After a mother indicated she had trouble finding poison control information when her daughter swallowed something potentially dangerous, Google created a box for the poison control hotline that appears at the top of search results. Since then, Google has added instant access to many other emergency hotlines when a relevant search is conducted, including suicide prevention.
2017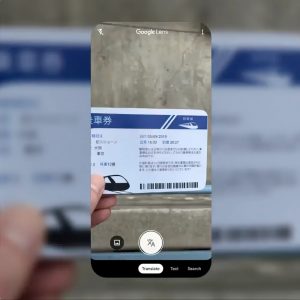 Building on Search by Image, which was launched in 2011 and allowed people to upload images to find similar (or the same) ones online, Google launched Lens in 2017 that could turn your phone's camera into a search device. Hold it up to an object in a photo and it will instantly compare it to other images online based on similarities and relevance. Google says there are more than 12 billion visual searches using Lens per month today.
2019
Using BERT (Bidirectional Encoder Representations from Transformers), Google was finally able to understand more complex language. This open-sourced neural network-based technique trains the language understanding models to consider the full context of a word or phrase, not just the words on their own. Today, BERT works with more than 70 languages, making search simpler, easier, and more efficient and relevant.
2023
This year, Google is one of several companies working on AI chatbot technology, which is poised to be the next evolution in search. Innovations are being explored through Search Labs which continues to experiment with various features and technologies. SGE is the first experiment that focuses on generative AI within a search so you can ask more natural questions and converse with the search engine. Google Bard, meanwhile, is the company's chat-based AI tool that continues to be developed and refined.
Reflecting on 25 Years
In reflecting on the last 25 years, Sundar Pichai, CEO of Google and its parent company Alphabet, Inc., talks about his first experiences dealing with antiquated technology when he was trying to communicate with his father, who was back in India while he was studying in the U.S. "Ideas my dad marveled at as science fiction," he says, "[like] taking a call from your watch or telling your car to play your favourite song, make my children shrug."
But, he adds that those shrugs give him "great hope for the future. They set a high bar for what the next generation will build and invent, and I can't wait to see what will make their children shrug, too."
He recites the original mission Page and Brin set out for the company: to "organize the world's information and make it universally accessible and useful." The usefulness and accuracy of the information people can get online through sources like Google Search isn't always top-notch. There are also issues of privacy, potentially invasive personalization, and inaccurate misinformation and "fake news" sources being indexed, which is an entirely different issue to overcome. But the accessibility promise has been delivered in spades.
Google Search is ever-changing and constantly evolving. While Google has its hands in many other technological spaces today, we can never forget where the company got its start. So, Happy Silver Anniversary, Google!
-30-