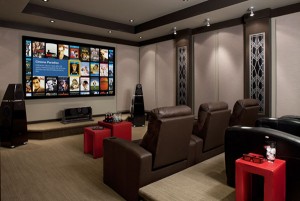 By Gadjo Cardenas Sevilla
Call me old fashioned but I believe that a quality projector will beat an HDTV any day, provided the projectors are set up properly.
We live in a world with stunning new HDTVs and even more immersive 4K sets which are clearer, brighter and more detailed than ever before. The new TVs are also getting thinner and lighter. You can hang them on any surface and they're barely an inch thick.
A good projector, however, demands attention. Even midrange projectors can generate an impressive and cinematic image that can turn any living room or basement with enough wall space into a decent home theatre approximating a movie theatre.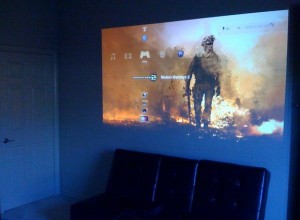 Today's new projectors can match and even surpass HDTVs in terms of quality and resolution. They even have some 4K projectors that an impressive job of creating a 100-inch projection. When used with the right projector screen.
Projectors are really the unsung heroes of home theatre. While most people know about 4K, LED HDTV, IPS displays and are bombarded with information on thinner bezels, blacker blacks and blur-free displays, we really don't hear much about what projectors have to offer.
There are also preconceived notions that projectors are expensive, that the bulbs are expensive to replace  and burn out too quickly and also that projectors need a lot of space, require permanent setups and are difficult to manage.
This may have been true five or 10 years ago, but projectors have come a long way.
Projectors come in a range of prices depending on the resolution and the features. I bought a $350 Viewsonic SVGA projector which is really designed for offices and classrooms but I have used it to project Blu-Ray movies, watch sporting events as well as play some of my favourite video games.
I watched both the Mayweather-Pacquiao Fight as well as various NBA Playoff and Finals game on this projector connected to my Rogers Cable box and was really able to savour these sporting events on a grand scale. Watching some of my favourite movies like Ridley Scott's Blade Runner, Jonathan Demme's Silence of the Lambs and Alfonso Cuarón's astonishing Gravity was immersive an fun.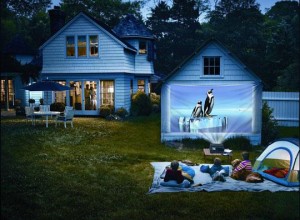 Setup is easy enough even when bringing it with me on vacation, since all you need is a large bit of wall space. The bulb on this particular model is rated for 4,500 hours and costs around $170 to replace (you can extend the bulb's life using economy settings).
Going up the scale, there are a variety of projectors with various features such as higher resolution, wireless connectivity and some have a short-throw feature which means they can project  a 80-inch picture from less than three feet away.
Projectors are easily overlooked options for home theatre. They may not be the best choices for TV viewing or Netflix marathons, but for movies, sporting events and video games, they bring a more visually engaging and cinematic scale.