Staying abreast of your industry's forces and inventions as well as honing your own value proposition is vital in today's tech sphere. And, career management – goal definition, self-assessment, conflict identification and resolution, professional development and industry awareness, etc. – is not something a current employer is obligated to provide nor is it advantageous to do alone or to leave to chance.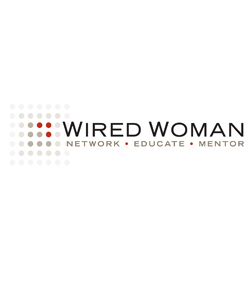 This is why I am a member of Wired Woman Society a Canadian, not-for-profit organization aimed at creating a collegially networked environment that encourages women to explore career opportunities in technology, science and new media. With chapters in Vancouver and Toronto, Wired Woman organizes a wide range of networking and educational events to help women build successful careers and become a driving force in these expanding sectors.
Wired Woman Toronto is currently carrying out an innovative mentorship program in partnership with Community Microskills Development Centre. Wired Woman members provide career guidance to immigrant women who are new to Canada and women who are in transition to careers related to IT. Mentors who have valuable work experience meet regularly with mentees to work through career planning and performance realities.
The mentorship program relies on volunteers . The Toronto Chapter has received help from executives, consultants, business owners, engineers, writers, designers – the full gamut of the tech profession across all industries. I am enormously grateful to all of them .
Events are core to wired woman's strategy. They provide educational and networking opportunities and connect members and career entrants of all ages with experienced role models. Topics range from "Wikinomics" " Managing your personal brand", " The Future of IT"  to "What wired women wear" ! Wired Woman has run many such events with packed rooms of both top professionals and complete newbies.
Wired Woman Toronto's next major event taking place at the Sutton Place Hotel in Toronto on November 30th has Mentoring as its theme. Called, Inspiring Excellence in Tomorrow's Leaders – The Vital Role of Mentoring in your Career, the event features a speaker panel of senior , diverse & prominent women in non-profit, private and public sectors who will speak to the value of mentorship with depth and practical experience. The event is open to all.
More posts by Yasmin Ranade
Finalists for the tenth annual Canadian New Media Awards – a feast of digital creativity
Digital networking: prelude to a handshake, not a replacement