By Ted Kritsonis
A new multi-year deal between Netflix and Paramount Pictures has been adding over 350 movies and shows to the streaming service's Canadian offering. But perhaps more impactful is that streaming video will now take up, on average, one-third the data it used to, as Netflix responds to data cap concerns for consumers here.
The new batch of films began appearing as early as last week, and they include, among others, well known titles such as — Iron Man 2, Titanic, The Curious Case of Benjamin Button, Wayne's World and Mr. Sunshine.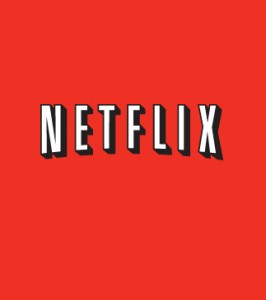 In chatting with Netflix CEO Reed Hastings, he has indicated that more content could very well come in the next few months, but couldn't say for sure, as it will depend on subscription growth in Canada. So far, Canadian subscriptions have surpassed the company's expectations. Interestingly, Mad Men is a Canadian-exclusive to Netflix, as U.S. subscribers aren't able to access the show.
On the data side, the bandwidth reduction is said to have a "minimal impact to video quality", and the default setting for Canadian subscribers will automatically change to reflect the lower bandwidth. Those who still prefer to stream at a higher bitrate can make those adjustments in their accounts, Hastings says. In testing the new settings on a 52-inch HDTV, the quality isn't a major difference, though it's not necessarily HD, either.
Initially, streaming 30 hours of content from Netflix would consume 31GB of data, more than double some of the low-end Internet plans offered by service providers. Under the new settings, that same amount now takes up just 9GB. This could still be more than the lowest plan offered, but it's a considerable change overall. The idea is that monitoring bandwidth usage won't be as prevalent when using the service now. U.S. subscribers, who usually have bandwidth caps that are in the 250GB range or higher, will continue to have the higher default setting.
The reduction will also apply to streaming from smartphones or tablets as well, though a full movie may take up a solid chunk of your mobile data plan.
Subscription costs, and the overall Netflix business model won't change anytime soon, according to Hastings. A French-language version of the site for Quebec will launch in the summer, possibly with more content for all of Canada to boot. An Android mobile app is also in the works, with a BlackBerry one a possibility, though nothing is set in stone yet.
We'll be following this as Netflix continues to assert itself in the Canadian market.