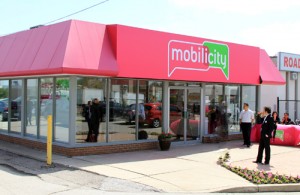 By Gadjo Cardenas Sevilla
Wind Mobile, Mobilicity and Public Mobile recently withdrew from the Canadian Wireless Telecommunications Association (CWTA) and now they are all apparently for sale.
The latest report has Telus in talks to buy Mobilicity.  Should the deal push through, Telus could pay between $350-million and $400-million for Mobilicity. Telus also owns Koodo, a budget brand that's been competing with Mobilicity, Wind and Public Mobile.
Wind is already being shopped by its Dutch owners and Public Mobile is said to have hired investment bankers to find a suitable buyer. With the smaller players getting swallowed up by the incumbents, it seems the hopes of fostering a more competitive, price and customer friendly mobile market in Canada will be dashed.
Mobilicity launched in 2010 and like Wind Mobile quickly and aggressively attacked the Big Three with lower prices, all-inclusive voice and data plans as well as affordable pay-as-you-go pricing models. The big drawback was cellular coverage limited to dense city centers and reliance on the AWS cellular band which required specific phone models.
While aggressively marketing their services and low-cost plans, the upstarts have had a tough time growing their businesses specially in terms of buying more cellular spectrum to extend their range of coverage as well as offering competitive smartphones and devices for users. Now it looks like they're running out of time and money so selling their assets and brand seems to be the best way to exit the industry.
The Globe and Mail obtained a letter pertaining to Telus' intention to purchase Mobilicity.  That letter states, "TELUS remains committed to pursuing the Acquisition Transaction and to working expeditiously to negotiate and execute definitive agreements in respect of the Acquisition Transaction on an accelerated timeline."
Telus has allegedly been in buyout talks with Mobilicity since February under an exclusive period of negotiations. Mobilicity had  around 206,500 subscribers by the end of 2011. Neither Telus nor Mobilicity has issued any official statement on the matter.