Whether he's a runner, into cycling, skiing, or other outdoor activities, there's likely a sports fanatic on your list this holiday season.
What's a great gift for the outdoorsy and/or fitness-friendly person? Here are 5 great options.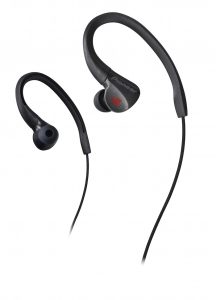 Pioneer SE-S3M Ironman Sports Earphones
Ideal if you're on a budget, these sports earphones, just $30, are a great option. As the first product under a new licensing agreement between Ironman and Pioneer/Onkyo, they are sweat- and water-resistant. And with three sized eartips included for the perfect fit, they will stay put, even during rigorous activity, like sweating it out on a treadmill, or skiing down the slopes. They come in aqua, red, black, blue/black, or white options, and with a gold-played 3.5mm stereo mini-plug.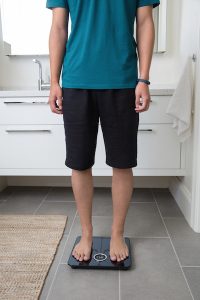 Fitbit Aria 2 Wi-Fi Smart Scale
If he's a sports buff, chances are he's already invested in a good activity tracker and/or smartwatch. If he's part of the Fitbit Community, consider this smart scale, which adds to the experience. Sync it with the Fitbit app, then keep track of your current weight, body fat percentage, lean mass, and BMI. Work towards goals, and track progress all in one spot. If it's an entire fitness family for whom you're looking for a great gift, this scale will make a great, and attractive, addition to the bathroom since it can recognize up to 8 different users, and keep data private for each person. It comes in black or white for $170.
Epson ProSense Smartwatch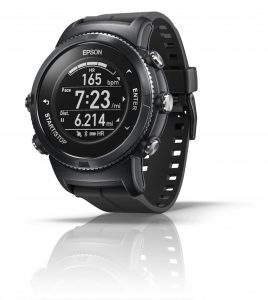 For runners who are still looking for the perfect smartwatch, Epson's ProSense 367 running smartwatch might just fit the bill. Using Epson RouteSense, it can track one's position, stride, and location, along with an accurate heart rate reading via CardioSense technology. With an electronic paper display, there's no glare, and it's easy to read, plus it won't eat up battery life. Indeed, the watch can run for 46 hours with GPS and HR or 50 hours with GPS only, and provides up to 7-14 days of regular activity tracking, or 60 days of regular watch use. Keep track of stats via the Epson View Website, which can be integrated with other apps, like RunKeeper and Strava. $540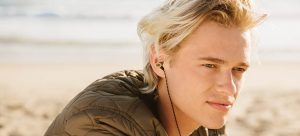 House of Marley Uplift 2 Wireless Headphones
An active person who's also into caring for the environment will doubly appreciate these in-ear headphones, which are not only made using sustainable materials, but will also see trees planted with every purchase. Made from FSC-certified wood and a blend of plant-based bioplastic (PLA) and recyclable aluminum, House of Marley will contribute to planting 75,000 trees worldwide with each pair sold. Aside from feeling good about wearing them, sports nuts will also feel good while wearing them, thanks to a lightweight battery housing that rests comfortably behind the neck and provides 10 hours of listening time, and the sweat-resistant and lightweight design. There's also an ergonomic port, tangle-free braided cable, adjustable choke-free magnetic clasp, built-in mic, and three-button controls. $99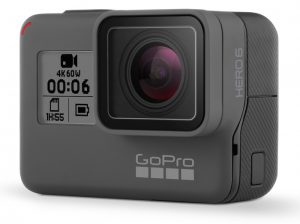 GoPro Hero 6 Black HD Action Camera
What active person wouldn't love to capture some memories? If the person on your list is into more adventurous activities, consider this action camera, which can be used to capture underwater activities, a slide down the ski hill, bicycle ride, trek on a snowmobile, or even a fun Zumba workout. It's fully waterproof, up to 10 metres, and small enough to bring virtually anywhere. In addition to 4K videos, it can also capture 12MP stills. Set it up for voice commands, and you can simply say "GoPro, start recording" – ideal for capturing on-the-fly videos while you're wearing thick gloves and might not easily be able to press the record button. Make sure to grab some mounts to enhance the experience right out of the box as well – you can get everything from head and chest mounts to mounts for a bicycle handlebar, both from GoPro and a number of third-party manufacturers. $650
Related:
Gift Guide – Smart Home and IoT products and services
Home tech products that make great gifts