In the first three parts of this series, we've looked at how you can make the kitchen, living room, and basement smart. Here, we'll look at a room that isn't technically a room in your home, but rather a space right outside of it: the backyard.
Particularly in the summer months, your backyard becomes a relaxing oasis. You might want to sit out on the deck and read a book while enjoying some tunes; or throw a big barbecue bash for friends and family. Or, maybe you just like to relentlessly tend to your garden, lawn, or pool.
There are lots of tasks you can make "smart" in the backyard, just like you can inside of the home. Here are some suggestions.
Mowing the Lawn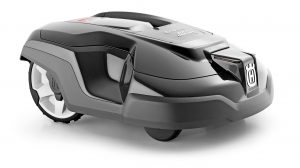 Husqvarna's Automowers are like the Roomba for your lawn: the robotic mowers operate at the touch of a button, doing all the hard work for you. Soon, they will become smart, as well, with the addition of Amazon Alexa voice control capability. So you can sit back on the deck, or relax in the pool, and say "Alexa, mow the lawn" and be one step closer to gorgeous greenery. They range in price from US$2,500 up to US$3,200, and require installation kits that are sold separately, and the download of the Alexa skill once it becomes available.
Listening to Tunes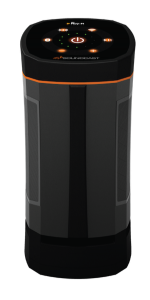 Rather than bring your portable Bluetooth speaker in and out of the office when you want to listen to music on the back deck, set up an outdoor speaker, like the Soundcast VG10. The tower speaker is weatherproof, and can work with both Bluetooth and the DTS Play-Fi system, which means it can be paired with more than 30 other types of speakers, receivers, and soundbars you might have set up in the home to get music playing both inside and out. With up to 15 hours of battery life, it can provide loud background music for your summer BBQ party through its pair of 1.5" full-range drivers and long-throw, down-firing woofer. It sells for about $1,000.
Cleaning the Pool
The onset of summer means time to open up the pool for the season. And that also means enduring the gruelling task of cleaning it.A robotic pool cleaner like the Aquafirst Robotic Cleaner from Blue Wave isn't smart in the sense that it's connected to other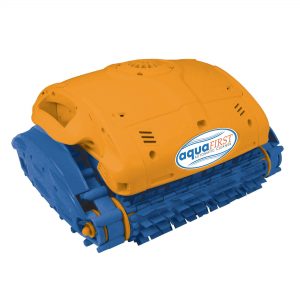 devices in your home. But it's smart because, at the push of a button, it can clean, vacuum, and filter the water, scrubbing the floors, steps, and walls of a pool that's about 30" high. And it does so in about two hours. It has front and rear scrub brushes to effectively rid the pool of dirt and algae. Plug in the 50-foot floating cord, and use it in a residential pool up to 20 x 40 feet in size. It will automatically shut off when it's done. $1,200
Grilling Up a Storm
Whether it's hot dogs, burgers, juicy steaks, cedar plank salmon, or some chicken skewers, the Traegar Timberline 1300 Grill can help automate the process. Using WiFIRE wireless technology, you can remotely control it from a smartphone app, so you can relax inside or take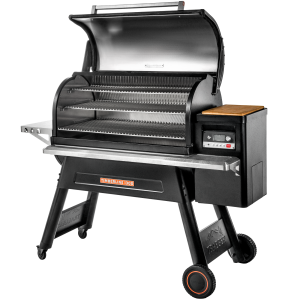 care of other tasks while your meat is reaching the perfect cook temperature. You can also use the free app to adjust the temperature, set a timer, or access a variety of scrumptious recipes. $3,000
Related:  Smart Home