For many, the bathroom is a sort of sanctuary. It's where we wake up with a cold shower in the morning, beautify ourselves before a night out, and generally get ready for whatever's ahead – whether that's a full day's work, or a good night's rest.
We can all appreciate making rooms of the home like the living room, kitchen, bedroom, basement, and even the backyard smart, as discussed in the first five parts of this six-part series. And there are, believe it or not, ways to make the bathroom smart, too.
Add Some Tunes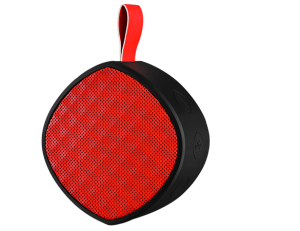 Shower radios have been around for decades, but the latest technology makes fully waterproof speakers that connect to a music source via Bluetooth an even more exciting option. The Rapoo A200 speaker is one such option that is ideal for use in the shower thanks not only to its waterproof design, but also its diminutive size, and an integrated loop for hanging it on a shower caddy. Connect your phone and leave it safely on the bathroom counter (or outside of the bathroom altogether if the Bluetooth signal will reach), boot up your favourite playlist, and you're off. $40
Smart Mirrors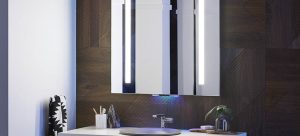 The bathroom mirror doesn't have to function as a simple piece of glass that shows your reflection. With the Kohler Verdara Voice Lighted Mirror With Alexa, you can control LED lights, music playback, or other tasks using your voice. If you need some extra lighting to put on your make-up or ensure a perfect beard save, just ask for them. The mirror has two mics and sealed speakers. And it will even smartly light up the sink area during a nighttime bathroom visit so you can wash your hands before heading back to bed, without having to turn on all of the lights.
Smart Shower
Kohler also offers a smart shower system that lets you pre-program the perfect water temperature and pressure. So if your significant other likes a targeted, high-pressure stream of cold water while you prefer a wider, low-pressure hot steam shower, you can ask Alexa to turn on your shower settings – no worries about trying to turn the tap and showerhead to the right place before stepping in.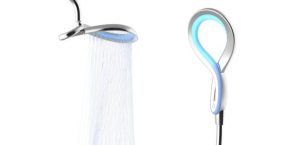 Kohler isn't the only player in this space. The Smart & Blue Hydrao Loop showerhead can't be controlled by voice, but it is uber-smart. It glows different colours to show you how much water you are using, so you can curb over-use, and cut down on bills. When it turns from blue to pink, for example, you know you should start to wrap up and rinse. One it turns red, it's an indication that you should turn off the water and finish up. You can replace your entire showerhead, or opt for the Hydrao Drop, which can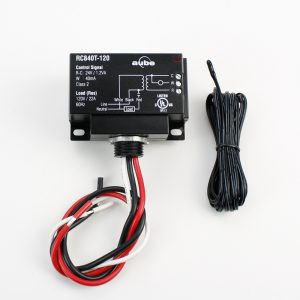 fit between your existing showerhead and water supply.
Heated Flooring
Imagine not only having your shower water pre-set to the perfect temperature, but also having your bathroom floor warm up for you before you walk in during the freezing winter months. WarmlyYours offers heated elements that can be installed for about $13-$26 per square foot. And many of its offerings can integrate with home automation systems from companies like Control4 and Crestron, so that you can set heating as part of your morning routine. Or, use a thermostat to remotely control it, so you can tap a button to make the floor start heating up at the same time you hit snooze to get another five minutes of ZZZs.
Tushy
On the "fun" end of things, you can even automate your toilet so that it functions like a bidet. Attach the tiny gadget to the side of any standard toilet, and it will offer a stream of water to clean your tush when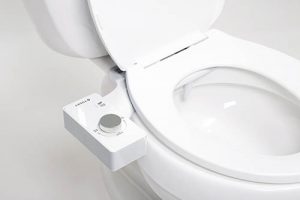 needed. It has pressure and angle controls, along with a self-cleaning nozzle. Not only will this make you feel like you're in a high-end hotel in Japan, but it can also help save on toilet paper costs.
Related:   Smart Home