DropMart is a Toronto-based start-up that reinvents a marketplace with its own item drop-off / pick-up system. It allows users to buy and sell locally without having to meet in person, and QR codes are used to authenticate payment at pickup without ID checks. For a commission, partner stores enable the physical exchange and safety of items, most of which are convenience stores. Small businesses are also using dropmart.ca including pawnshops, thrift stores, furniture stores, and electronic stores to provide 'buy online and pick up in-store' services.
"Every time an item is sold, a unique QR code is sent to the seller as part of the notification email," explained Ryan Huang, technical founder of DropMart. "The seller then presents the code in the store at drop-off. The clerk will scan the QR code to verify the identity of the seller without ID checks. Similarly when the item is dropped off, the buyer receives a notification email, which also includes a unique QR code. The buyer then presents the code in the store at pickup for payment verification without ID checks."
When Wang was working on his previous venture (a peer-to-peer drone rental business), he discovered that instead of using courier companies to deliver items , working with local businesses to serve as drop-off/pickup locations significantly lowered cost without compromising convenience.
As well, shared Wang, "I was frustrated by the inconvenience and no shows when I was selling tires from my old car through classified websites. I have been passionate about using new business models to solve real world problems since I studied for my MBA at Rotman," Wang explained.
In 2018, Huang moved back to Toronto to explore start-up opportunities after spending years working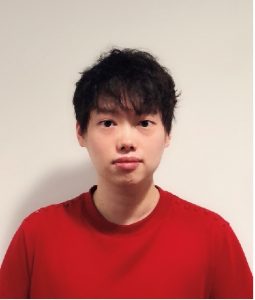 for tech companies like LinkedIn in the Silicon Valley. Wang and Huang were introduced to each other through a common friend who had achieved success with a start-up, which was voted top 10 fasted growing companies in Canada in 2017. Wang and Huang quickly decided to build the technology that would connect buyers and sellers through a combination of online marketplace and offline partner locations. Nick Wang and Ryan Huang founded  DropMart in 2018.
DropMart was launched in February 2019, and advertising through Google Ads, user referrals and social media are drawing in users. "We are looking to increase our marketing expenditure after we have raised our first round of funding," said Huang.
DropMart functionality continues to evolve, and iOS and Android apps are being developed and should become available for download later this month.