Earlier this month, Canadian neurotech company eSmartr announced an ambassador and collaboration partnership for its wearable mindfulness technology, Sleev®, with two-time Grammy nominated DJ/producer and entrepreneur, Steve Aoki.
"Steve is an extremely driven and high performing person. His non-stop lifestyle, alongside his passion and attitude for mindfulness, make him an ideal collaborator for eSmartr, whose mission is to make mindfulness easy and accessible," said Jay Dhaliwal, CEO of eSmartr.
The eSmartr Sleev® is worn to bring a 'mindful edge' to everyday activities, and is an example of a mindful technology.
Mindfulness Technology
Mindfulness is a learned technique to notice what is happening in the present moment: its roots stem from Buddhism and meditation.
"Mindfulness technologies have mostly been relegated to things like apps that assist you to meditate, or music that relaxes and de-stresses," remarked Dhaliwal. "Many people benefit from mindfulness made easy, including individuals who are stressed from work, feeling overwhelmed, or pursuing a new hobby."
How does the eSmartr Sleev® work?
"Our Cognitive Boost Technology™ is a vibrotactile pattern that "translates" skin sensation into neural activity," explained Dhaliwal. "The pattern embedded in each eSmartr Sleev® is designed to promote better concentration, clarity, and calm in the brain, without the use of electricity or drugs."
Through vibrotactile stimulation, skin receptors are triggered to generate a combination of signals. These signals are processed by cognitive networks to allow users to naturally experience their passions more fully with focus, clarity and calmness. eSmartr contends it is the combination of these signals that help streamline the cognitive networks, resulting in scientifically-proven amplified cognitive abilities.
"We have a wide audience for Cognitive Boost Technology™ and the eSmartr Sleev because this is technology that can really be beneficial to anyone," said Dhaliwal. "We want everyone who plays, learns, or creates to have that edge that comes from having a stronger focus and better mindfulness," remarked Dhaliwal.
Added Dhaliwal, "[We] hear some really impactful experiences from people who've used the product to combat chronic fatigue, to improve their athletic performances, or even improve management of day to day stress and anxiety."
Dhaliwal sees various potential applications for this technology.
"We see the technology benefiting students learning in school who, in turn, have improved attention to their instructors, athletes who are eliminating distractions resulting in better on-field performance, and artists who are completely focused on their work," explained Dhaliwal. "We're discovering new applications for the technology on a constant basis…."
eSmartr also works, "with influencers like Kirsty Dunne, who can demonstrate how it works for entrepreneurs and in the world of fitness, and Robbie Maddison, who has a considerable audience in the world of motocross, as well as golfers, executive chefs, producers and professional gamers," shared Dhaliwal.
The collaboration between eSmartr and Aoki began through a personal introduction.
"In our initial meeting [with Aoki]," began Dhawali, "Dr. Mark Debrincat conducted an electroencephalogram (EEG) both with and without the eSmartr Sleev displaying his cognitive neural network. Since then, [Aoki] actively wears the product in his studio, for live shows and while writing music, all with positive results. This was a very organic process of learning about his experience with the technology, and from there, a partnership was the natural next step."
"It doesn't matter if you're a gamer, an artist, an athlete, or just someone in school that's having issues with attention. Whatever it might be, the eSmartr Sleev® is something that could help — because it helps me," said Aoki. "When I wear the Sleev® during a performance," Aoki shared, "it's like I have an extra lift off."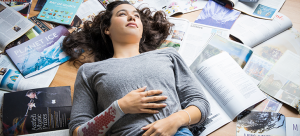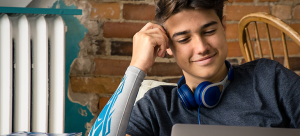 Related:  Wearables