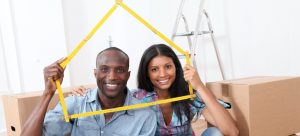 A new initiative began last week to source 'FREE SPACES' to help frontline workers in the GTA and, eventually, across Canada.
#FREESPACESCOVID, coordinated by SpaceIShare, a storage and parking marketplace, and TheHomeFRONT.ca, a COVID-19 response initiative set up in conjunction with The Upside Foundation, is appealing to businesses and individuals to donate spaces. It is their combined goal to create 'hubs' within neighbourhoods to store donations, warehouse items, provide parking spaces near hospitals, and offer rest stops and lodging for essential works.
"SpaceiShare came from the idea that people in the community can help others in their own neighbourhood," said Sarah Selhi, CEO + Founder, SpaceiShare. "Now, more than ever, people are seeking help. Thousands of Canadians have been affected by COVID-19, whether they're worried about the health and safety of their families or they're not receiving the medical supplies they need to feel safe. Anything we can do to help front-line workers, seniors or anyone struggling, get through this time and feel supported by their community, we are committed to doing it."
If you have a space that you can donate or would like to help spread awareness for #FREESPACECOVID, please read below to learn more about what type of spaces are needed:
1/ garages, sheds or outdoor spaces for a neighbourhood drop.
2/ warehouse spaces for storing and sorting for distribution.
3/ vacant apartments for healthcare workers to lay their heads in-between shifts.
4/ parking lots or parking spaces for healthcare workers near hospitals and by truckers doing long shifts who need a place to rest
To learn more about donating space, finding space and the processes in place to protect donors' safety and possessions, visit: https://www.spaceishare.com
#  #   #
WhatsYourTech.ca has more COVID-19 related technology articles you can read; please visit our new dedicated articles listing page.