Canadian organizations are facing our country's health and economic disruption with resolve, compassion and technological solutions.
The Princess Margaret hospital in Toronto, Skip The Dishes and InnerSpace, an indoor location tracking and analytics business, have risen to the pandemic challenges, each addressing social distancing as well as leaning into technology to innovate and expand services.
To support one of the most vulnerable communities during the COVID-19 pandemic, The Princess Margaret hospital has implemented a brand-new virtual care management system (VCMS) allowing cancer patients and providers to preserve the continuity of care and access from the safety of their homes.
This technology is being supported by their recently launched Conquer COVID for Cancer fund.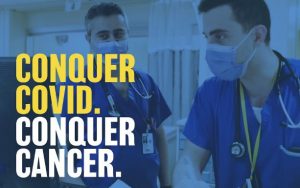 The new VCMS platform, part of the Smart Cancer Care Program, enables virtual visits for patients without the need to go to the hospital. The system was developed in 11 days, and has shifted 500 in-person clinical visits per day as patients can conduct their visits using tablets. After two weeks, 64 per cent of outpatient clinic visits are now virtual, and in-person activities have been reduced by 73 per cent.
The Smart Cancer Care Program's ultimate goal is to scale the initiative to offer modernized care delivery models that re-imagine the way patients and providers interact, expands roles and access to diverse health professionals and supports patients within and beyond the walls of Princess Margaret.
"This is a scary time for all Canadians, but even more so for cancer patients, their loved ones, and the frontline workers who are risking their personal safety to continue providing crucial cancer treatments," says Michael Burns, President & CEO, The Princess Margaret Cancer Foundation.
"I am extremely proud of our frontline workers and research team at The Princess Margaret who are working at incredible speeds to find ways to conquer COVID-19."
In addition to delivering this technology, the Fund will also support clinical trials with a special focus on COVID-19 prevention, detection and treatment for cancer patients, and provide urgent resources for frontline workers.
SkipTheDishes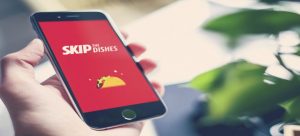 , Canada's largest and most popular food delivery service, has addressed the Covid-19 crisis through philanthropic and technological commitments.
At the start of the crisis, SkipTheDishes launched a 30-day support package for restaurants on its network that has since directed more than $5 million back to its partners across the country. The delivery app is extending this support package, giving a 25% rebate to help local and independent restaurant partners whose dining rooms remain closed. This initiative will give over $10 million back to restaurants through direct rebates and marketing support.
"Restaurants are the heart and soul of communities across Canada and the industry is facing unprecedented hardships. Though we know our support package doesn't solve all of the challenges our restaurant partners are facing, we're hoping it will help make an impact as we all work together to get through these exceptional times," shared Kevin Edwards, CEO of SkipTheDishes.
SkipTheDishes also enhanced its app to allow customers to support local restaurants by directly leaving them a tip. In a few short weeks, customers raised over $200,000 to help neighbourhood eateries stay in business.
"The immediate outpouring of support we've seen from our customers in their local communities has been truly inspiring. Food continues to be a strengthening bond for many through these difficult times, and at its core SkipTheDishes is about feeding Canadians," said Edwards.
SkipTheDishes also launched a $1 million partnership with Food Banks Canada, the leading national food bank network working to relieve hunger during this critical time.
Toronto-based InnerSpace, a provider of indoor location technology, is offering its inFORCE monitoring solution for free during the COVID-19 pandemic, which can identify people patterns indoors through existing WiFi networks.
inFORCE can help organizations validate whether social distancing strategies are working, among other business-driven strategies. This technology, in other words, can support and evaluate social distancing efforts as per recent public health requirements set out by governments.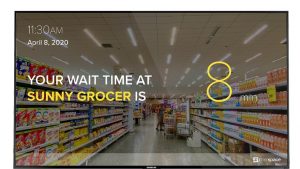 Retailers such as Walmart, Best Buy and others have moved quickly to implement social distancing strategies whereby people maintain a distance of 2 meters apart. At this time, strategies are largely manual with pylons, tape on floors, and staff counting people at the front door.
"Retailers are a core component of our success in managing health outcomes, and supporting our communities during this pandemic," said James Wu, CEO, InnerSpace. "Our data provides stores with key people traffic metrics that validate social distancing strategies, support public health programs, and enable better communication directly to customers. It can be used to automate people counting and inform customers. "
Using existing WiFi networks, the InnerSpace platform anonymously measures the number of people and their travel patterns inside retail locations. Key metrics include total visitors by day, density, visit frequency, length of visit, and more.
"By providing retailers with our service for free," said Cerys Goodall, President & COO, InnerSpace, "we hope to help retailers quickly implement measures that will improve public health outcomes and slow the spread of the virus."
###
WhatsYourTech.ca has more COVID-19 related technology articles you can read; please visit our new dedicated articles listing page.