As we continue to deal with COVID-19, a lot of people have extra time on their hands since they aren't going out and about after work or on the weekends. And while some are filling it by binge watching TV shows, reorganizing the house, or spending more time with the kids, others have picked up new hobbies.
Whether it's studying Chinese, practicing how to play piano, getting into Yoga, or finally mastering the French macaron, the list of potential hobbies is endless. And so is the list of gifts you can get for these folks to help enhance their new-found pastimes.
Here are tech gift ideas based on some of the most popular new hobbies.
Fitness: Smartwatch or Activity Tracker
The most logical gift for someone who has gotten serious about working on their health and fitness during the pandemic is a smartwatch or activity tracker. The options are endless, but the top brands worth considering include the Apple Watch (only for iPhone users), Samsung Galaxy watches and bands (best for Galaxy phone or Android phone owners), Fitbit (iOS and Android), and Garmin (iOS and
Android) devices. If you're on a budget and looking for a simple band that provides everything the person needs, the Fitbit Inspire 2 is a great option. In addition to tracking basic steps, sports, and burned calories, it also monitors 24/7 heart rate, Active Zone Minutes, detailed sleep data, and more. It offers an impressive 10 days of battery life as well, and comes with a free year of Fitbit Premium, which provides access to workouts, motivational goal settings, and more. Plus, it's totally swim-proof. Available in three colour options, the Inspire 2 sells for $130.
Cooking: Air Fryer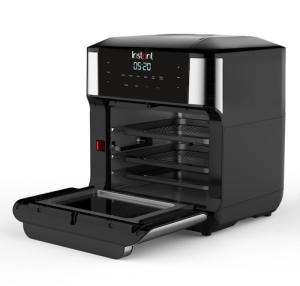 Air fryers are the latest small appliance trend and a perfect gift for the person who has decided to start experimenting with cooking and baking. Air fryers are handy for cooking a variety of foods, not just your typical frozen fish sticks and French fries. The reason they're so beloved is that they work by circulating air around the food to cook it evenly while also providing a crispy texture. This means it's a healthy alternative to deep frying that requires little to no oil. Your aspiring cook can try their own homemade French fries, tweak recipes for fried fish, pork chops, or even homemade pub fare, like Jalapeno poppers, mozzarella sticks, and potato skins. Instant Brands, the company behind the widely popular Instant Pot multicooker, has branched out to develop other small appliances, one of which is the Vortex Plus air fryer. With a 10-quart capacity, it can do more than just air fry – it can also roast, broil, reheat, dehydrate, and even be used as a rotisserie. Find them selling from $150-$180, depending on the retailer and current sales offers.
Scrapbooking: Photo Printer
Scrapbooking is a relaxing hobby akin to adult colouring books. The most logical gift is an actual scrapbook to get them started on a new project. But after that, it's time to get crafty. They'll need printed photos, meaningful mementos, glue, markers, and more supplies to build the book, page by page, memory by memory. This is where a good photo printer comes into play. The HP Envy Photo 7855 All-in-One Printer is an affordable option. You can easily print photos wirelessly from sources like social media sites, the cloud, or your phone's camera roll, as well as via an inserted SD memory card or USB flash drive. It's also a scanner, so they can scan things like receipts, personal notes, and show tickets to add to the book, keeping the originals safely tucked away somewhere else. Operate the device from the 2.7″ colour touchscreen. $240. Need a printer?  Enter our contest and  Win a HP ENVY Pro 6455 Wireless All-in-One Printer
Crafting: 3D Printer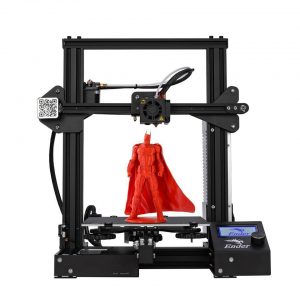 Crafting is typically a low-tech activity. But you can help the person get into the realm of high-tech "crafting" with a device like a 3D printer. While many are pretty expensive and designed for serious hobbyists, enthusiasts, or pros, there are entry-level models worth considering, like the Creality Ender 3 3D Printer. It can heat a surface to 90-degrees Celsius in five minutes and comes with all of the tools necessary for kids and/or adults to work on engineering their own creations. It is easy to assemble in about 10 minutes using a total of 20 screws. Grab it for about $290.
Reading: eReader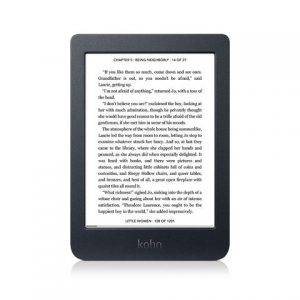 The voracious reader will appreciate an eReader. While libraries are great for borrowing books, with the current situation and social distancing measures, it's best to steer clear of public places. An e-reader is a perfect solution so you don't have to purchase paperback books and build clutter in the home. The bookworm can purchase and download an endless number of titles and read to their heart's content. While you could do the same from a mobile device like a smartphone or tablet, the e-reader experience is much easier on the eyes thanks to the e-Ink screen. And many of the latest models come with neat features like the ability to look up the dictionary definition of words you don't understand and highlight passages. The Kobo Nia ($130) is an affordable option with 8GB of storage space for storing up to 6,000 eBooks, a 6″ screen, adjustable ComfortLight, and battery that lasts for weeks. Purchase books right from the device using the Kobo eBookstore.  Enter our contest and WIN a Kobo Nia and Sleep Cover!
Video Gaming: New Console
The obvious gift for anyone who has recently taken up video gaming as a new hobby would be one of the new gaming consoles. The latest to hit the market is the Sony PlayStation 5, which is only available for purchase online, and starts at $500. Other solid options include the Microsoft Xbox S ($379) or the compact and travel-friendly Nintendo Switch (starts at $400). If they haven't expressed interest in one or the other, find out which console their closest friends or family members use and get that one so they can remotely play games online with others, with the appropriate subscription (and a good pair of gaming headphones).
Gardening: Indoor Growing Pot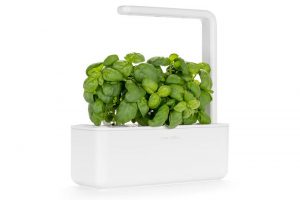 Someone who just got into gardening might be bummed that, with the weather in Canada getting colder, it soon won't be possible to grow plants outdoors. Surprise them with an indoor herb garden so they can continue to grow fresh fruits, vegetables, and herbs. A device like the Click and Grow Smart Garden 3 is neat in that it doesn't require much maintenance. Rather, plant seeds for everything from fresh basil (it comes with three plant pods) to vegetables and the device will do the work, automatically watering, providing sufficient lighting and nutrients to foster growth. Use the app to follow along with the progress and learn more. It's a great way to help them keep the hobby going until they can get back outside.
Learning A New Language: App or Software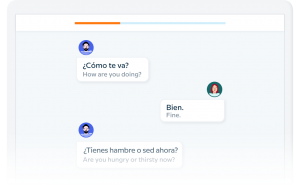 Many people have decided to use their free time at home during the pandemic to learn a new language. It's one of those things everyone has on their "to-do" lists but never gets around to. Help them achieve this with a subscription to a service like Rosetta Stone or Babbel. Sure, there are free apps like DuoLingo. But these services will delve deeper into the languages, covering words, phrasing, sentences, spelling, grammar, and more across a variety of topics, from family to travel. By the time they're ready to head out on their next vacation, whether it's to Paris or Mexico, they'll probably know enough to be able to communicate with the locals.