This year is shaping up to be one of the strangest of late. While many of us are working from home nowadays due to the COVID-19 pandemic, or at least going into the office and/or meeting with clients and colleagues less often in person and more so via Zoom or other video messaging services, everyone is still hard at work.
The way we work looks much different than it has in the past,  but chances are you are still working with the same colleagues, collaborating over video meetings and software like Slack, Asana, and Microsoft Teams.
And though there won't be a traditional office party this year, it's still a nice gesture to get little gifts for your team members, colleagues, and friends at work. But what can you get? Here are some clever gift ideas, all of which can be easily sent by courier or mail if you aren't able to drop it off in person.
Online Shopping Gift Card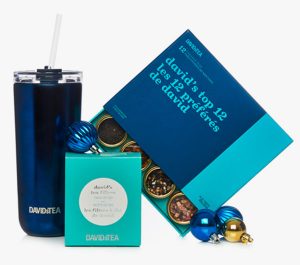 The most obvious gift is a beautifully designed holiday card with a personalized message and a gift card for them to shop at their favourite store online. While the go-to e-tailer might be Amazon, consider more specialized shops that cater to personal tastes, like David's Tea for a lovely tea gift set, Michaels for crafting accessories to fuel their hobby, or L'Occitane so they can grab another bottle of that favourite hand cream you know they always have in their desk drawer. While gift cards are typically the least personal gift you can get, if you put some thought into it and get one from a store you know they love, it will show that you pay attention and truly care.
Tile Bluetooth Trackers
These trackers are so handy and convenient. During the holiday season, you can grab bundles with multiples at a discounted price, making them perfect to gift to each member of your team or different colleagues. How do they work? Pair them with the smartphone app, then keep a Tile with an item that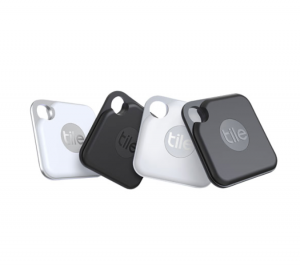 you might potentially lose or misplace, like your luggage or gym bag, or clip one onto something like your camera lanyard, keychain, or even pet's collar If you misplace the item, "ring" the Tile from the app and it will sound so you can locate it. If the item is out of range, like if you forgot your gym bag in the gym locker or left your keys on the patio at the café down the street, the network of Tile users around the world can help pinpoint the item's location and display it on a map so you can retrieve it. One of the features I most love about Tiles is the reverse function that lets you tap a Tile to ring your phone if you misplaced that. I can't count how many times I have used the Tile app to locate misplaced car keys, or the Tile itself to find my phone I put down somewhere in the house. Pricing varies but for the holidays, retailers like Best Buy offer deals like a four-pack of Tile Pro trackers with a 400-foot range for $130 ($32.50 ea.) or four of the Tile Mate trackers with half the range of 200 feet for $90 ($22.50 ea.)
Phonesoap 3 UV-C Sanitizer & Charger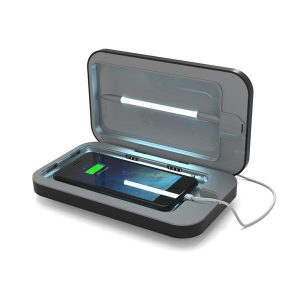 The Phonesoap 3 is a handy device the person can use both at home and whenever they head back to the office. Place your phone, or other small item inside, like keys, credit cards, money, or earbuds, and it will kill germs from the surface. Plus, it has two charging ports so it can simultaneously charge your phone while it cleans. It cleans within minutes, using UV-C light technology to rid the items of germs and bacteria on the surface. US$80
Rubik's Connected Cube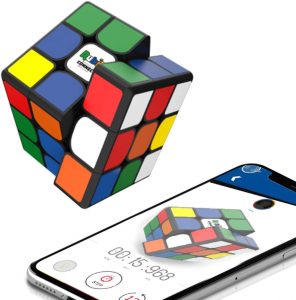 Consider it a 21st century version of both the Rubik's Cube and the stress ball. Colleagues can take a break from work or decompress before embarking on a big project by connecting online and playing this modern take on the classic puzzle game against others, all around the world. The sensors track and measure activity and you can analyze real-time movements and access tutorials using the app. It's a thoughtful and fun gift that they can use during downtime at home that gets them away from screens for a few minutes while still staying connected. US$60
Telus Critter Mask
Telus has its own line of adorable critter masks with designs that are for kids as well as ones sized for adults. Grab a pack of three adult-sized masks for $45 to hand out to members of your team. All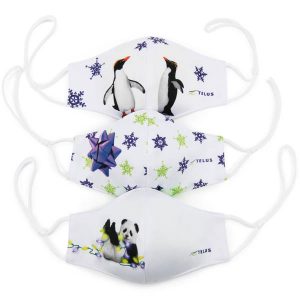 proceeds go to the Telus Future Foundation (TFF) supporting COVID-19 relief efforts across the country, so you can feel good about your purchase as well. Each mask is washable and reusable, with two layers: the outside is made from recycled polyester and inside, it's 100% organic cotton. Designs range from adorable penguins and pandas to ferocious tigers and cuddly pigs.
Pocket-Sized Hand Sanitizer Bottles
Everyone uses hand sanitizer these days, and everyone has their preferred brand or, depending on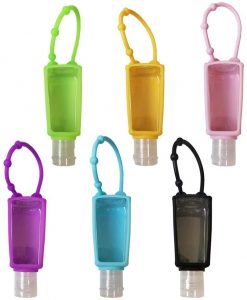 availability at the time, might just use whatever they can get their hands on. Instead of getting them actual sanitizer, consider these cute travel bottles that come with convenient loops for securing to a backpack, bag, briefcase, purse, or keychain. The person can refill the bottles as needed with whatever brand of sanitizer they want. And when the world returns to some semblance of normalcy, they can switch things up and use the bottles for moisturizing hand cream instead.
Related:
How to Do A Socially Distant Gift Exchange
Tech Gifts For Someone Who Just Picked Up A New Hobby
Check out our contests and enter for your chance to WIN cool tech prizes