May the Fourth has long been considered Star Wars Day, a special day when fans of the popular movie and TV show franchise can express their love. The reason is obvious, given the similarity in sound between "May the fourth" and "May the force…be with you."
If you're not a Star Wars fan yourself, chances are you at least know someone who is. What can you get them to celebrate? There's plenty of Star Wars-themed tech that will delight any fan on this special day.
LG OLED Evo C2 Star Wars Special Edition TV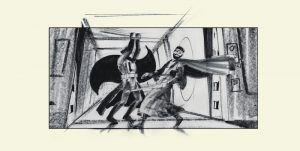 Last year, LG introduced a special edition Star Wars version of its C2 OLED TV, and you can still buy it today for a cool US$3,000. What makes it a Star Wars TV? The 65-inch display comes with a user interface inspired by the franchise, and ships in Star Wars-themed packaging. It also comes with a gallery of exclusive Star Wars content, including original storyboard illustrations. Within the Gallery Mode, you can select from Star Wars art categories, The Creation and the Cinematic Universe, the latter of which includes things like movie posters and major movie scenes. The Magic Remote that comes with the TV also mimics the sounds of a lightsaber when you make selections. Each one comes with a certificate of authenticity.
Lenovo Star Wars Jedi Challenges Set
Why not have some fun on Star Wars Day? The Lenovo Jedi Challenges set includes a Lenovo Mirage AR headset, lightsaber controller, tracking beacon, and phone tray along with all the necessary cables, chargers, and batteries you need to get going. It works with compatible iPhone and Android devices so you can immerse yourself in a variety of activities and battles. Train to be a Jedi by learning lightsaber skills, even engaging with others in 1-on-1 multiplayer battles. There are also games of concentration and strategy. It's the perfect activity to enjoy with friends, or even solo. The entire kit will set you back about $230.
Razer Star Wars Xbox Gaming Controller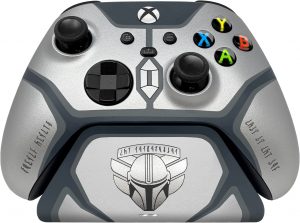 Take your gaming to another level with the Razer Star Xbox Wars gaming controller. Charging in under three hours on a dedicated Star Wars-themed charging stand, each one comes equipped with impulse analog triggers and textured grips for a natural hold. You don't even need to be playing a Star Wars video game to enjoy using this controller, but it'll be all the more fitting if you are. Note that there are several Star Wars themed controllers, through each model is limited edition. So, while you might not be able to find the Darth Vader one right now, you can get one like the Mandalorian model for $200.
New Star Wars Lego Set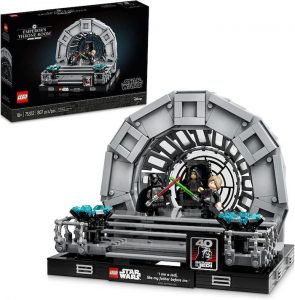 Lego might not be high-tech, but there are many sets to which you can add special Lego LED light kits to make them so. While Lego might be considered a toy for kids, some of the more elaborate sets attract plenty of fans, young and older. Whether you're a collector or simply love building, putting together a new Lego set on May the Fourth is a great way to bring the whole family together.
One of the newest, most eye-catching sets is the Lego Star Wars Emperor's Throne Room diorama building set. At $130, it includes 807 pieces that, once put together, create an exact replica of Emperor Palpatine's Throne Room on the Death Star. The structure, which was featured in Return of the Jedi, comes complete with the recognizable window, Emperor's chair, and other intricate details any true fan will appreciate.
Nsabers Lightsabers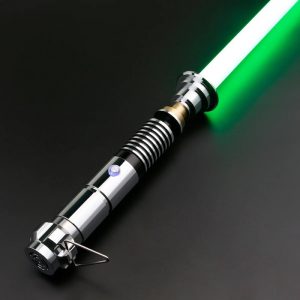 Young or old, every Star Wars fans would light up at the idea of having their own lightsaber. And these are no longer limited to corny toy ones that light up to simulate the look. There are companies like Nsabers that make elaborate lightsabers to provide an authentic feel when you wave one around. The company has a wide selection of lightsabers matched to every character and movie, with pricing ranging from US$$126 all the way up to US$655. Choose either Baselit or Neopixel and as you swing it, the lightsaber makes sounds and even sparks. The Neopixel version can change colour with up to a dozen options and play up to 10 sound effects, from striking and firing to deflecting, motion, and even playing music or iconic quotes. The blade is durable polycarbonate so you can engage in battle with others, where it's safe to do so. It's powered by a rechargeable battery so you don't have to worry about using throwaways.
Disney+ Subscription
All the best new Star Wars TV shows are available on Disney+, as is the entire content library of films. So, a Disney+ subscription is the easiest way for a fan to watch, and re-watch, their favourites on May the Fourth and beyond. It's $12/mo. for total access or pay for a full year at $120. Check out new shows like The Mandalorian and The Book of Boba Fett, and anticipate exciting upcoming series in the franchise, like Star Wars: Ahsoka and Star Wars: Skeleton Crew.
More Star Wars :
Celebrate May the Fourth With Star Wars-Themed Tech
Happy Revenge of the Fifth Day! Here are 5 Great Star Wars-Themed Tech Gadgets