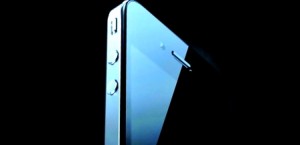 Update: Unlocked Canadian iPhone 4 reviewed
More coverage:
iPhone 4 comes to Canada on July 30, bumper included
Will Canada get a better iPhone 4?
 iPhone 4: What you need to know
Apple
CEO Steve Jobs started off the yearly WWDC (World Wide Developers Conference)   by announcing iPhone 4. The latest
Apple smartphone
 has a slimmer glass and steel enclosure, a highly improved 3.5 inch screen witha new 960×640 resolution, 326 pixels per inch, the same Apple A4 processor that ships on iPads and a front facing camera for FaceTime video calls over WiFi and a new camera system with 5Megapixels and the ability to shoot HD video.
"iPhone 4 is the biggest leap since the original iPhone," Jobs enthused. "FaceTime video calling sets a new standard for mobile communication, and our new Retina display is the highest resolution display ever in a phone, with text looking like it does on a fine printed page. We have been dreaming about both of these breakthroughs for decades."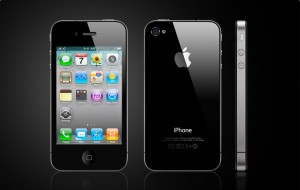 Shipping in the US on June 24 with online pre-orders starting on June 15th, new iPhone is  expected to be sold in Canada on July since this has been historically the case with last year's iPhone 3GS and with the iPad.  Basically, once US demand is initially met, Apple follows up with a global launch.
Rogers, Bell and Telus are expected to carry the iPhone 4 at launch. At 9.3mm thick and is 24% thinner than the iPhone 3GS. It also uses the new Micro SIM standard that was first seen with the iPad which means users of older devices will need to transfer their numbers over to a new micro SIM to use the iPhone 4.
The design changes mean that we can forget using all the old cases and many of the accessories that were designed around older iPhones' bigger, rounded bodies. Jobs explained that video calling using the FaceTime feature is WiFi only for 2010 with the possibility of 3G implementation later on or depending on mobile carriers' bandwidth.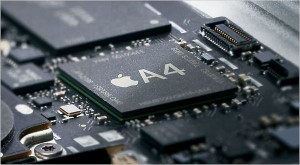 A new camera system, now at 5 Megapixels up from the 3 Megapixel camera of the previous model also comes with an LED flash and can record HD video with 720p resolution at 30fps (frames per second). Jobs also announced iMovie for the iPhone which will be sold for $4.99 as the  video editing component of the new camera system. iMovie for iPhone integrates transitions, titles, geolocation and five themes.
The iPhone 4 looks very similar to the leaked prototype photos it seems the glass enclosure is Apple's own design and is reportedly 30 times stronger than plastic. This is likely the same multi-touch glass that's being used on Apple's notebook trackpads. Apple improved greatly on this years iPhone's screen size and resolution. iPhone 4 comes a larger battery offering 40% more capacity that translates to 7 hours of 3G talk time and 10 hours of Wi-Fi browsing, 40 hours of music and 10 hours of video.
You can use the iPhone 4's LED flash for both still photography and video recording. The new iMovie app for iPhone lets users combine movie clips, add dynamic transitions and themes and include photos and music, and users can buy it for just $4.99 through the App Store right on their phone.
Apple has also beefed up the accelerometers by adding a gyroscope for a complete six-axis motion control capability that is geared for gaming. "We're adding a 3 axis gyro, and we tied the gyro and accelerometer, compass, and gyro together for six axis. It's perfect for gaming," explained jobs as he demoed the sensors by playing a virtual game of Jenga.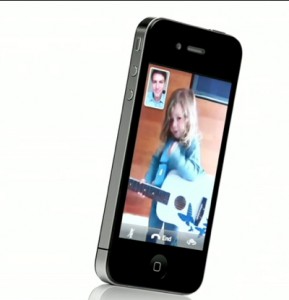 The iPhone 4 will run on iPhone OS 4, which will feature multitasking and the ability to group apps within folders. iOS4 will be available for free to all iPhones and iPod touches on June 21st although not all the nifty features are expected to work on older models. Still, this breathes new life into ageing idevices.
iPhone 4 delivers an amazing seven hours of talk time on 3G networks, up to 10 hours of web browsing on Wi-Fi and up to six hours on 3G, and up to 10 hours of video playback and up to 40 hours of audio playback.
Jobs also stated that iPhone was still the second most popular smartphone after current leader RIM. The current iPhone 3GS will continue to be sold but at a reduced capacity of 8GB while the iPhone 4, which will come in black and white, will be sold in 16GB and 32GB models. Canadian pricing has not yet been released.
Rogers recently just added a 'notify me' page for iPhone 4. Rogers, Telus and Bell are  expected to sell the iPhone 4 when it comes out 'in the coming weeks.'
More WhatsYourTech.ca iPhone coverage