By Lee Rickwood
Long ago and far away, I wrote a little piece about Canada being the world's top digital media brand.
Like Swiss chocolate, or German cars, or Latin jazz, digital media should be seen to be Canadian. It could be our calling card, I wrote, instantly recognizable around the world for exceptional quality.
OK, well, it hasn't quite happened the way I envisioned — not yet!
But there are initiatives right across the country that keep me hanging on, believing in a unified and integrated industry that can show off our technical and creative strengths worldwide.
Here are a couple examples of regional excellence in digital media, examples that can and very well may be rolled out across the country.
So, look out T.O. – here come the Prairies!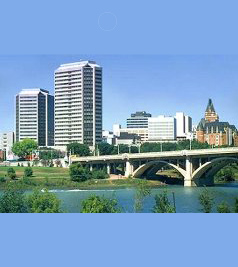 The event hasn't event started – tomorrow is the day the first ever MoSo starts – but plans are already underway to make this Saskatchewan-based social media and mobile technology conference an annual event with national appeal.
And right next door, provincially speaking, Alberta has just honoured its digital leaders with the presentation of Digital Alberta Awards during a gala ceremony at the Hotel Arts in Calgary.
The judges received nearly 200 submissions in 17 categories, as many as some national and international competitions!
Runnin' back to Saskatoon, the June 16 & 17 MoSo Saskatchewan event is sold out, but of course organizers will make good use of digital and online media, as well as various social media spaces, to provide online updates throughout the conference with blogs, pictures, insights, and video.
Event organizers and presenters say that the depth of mobile technology and social media (MoSo) talent right across Canada is staggering, so the response and participation this year will trigger a similar event next year.
It's a big draw, as some of the planet's top digital denizens, including Yahoo!, Research-in-Motion (RIM), Syncapse, Freshbooks, Posterous, Queens University, The Globe and Mail and Deloitte.
MoSo is presented by SaskTel's 4G Network, and hosted at the University of Saskatchewan campus in Saskatoon.
The portable media and social networking conference features a MoSoApp Showcase, where locally-developed applications will be demo'd. There's a mini WIPJam, an interactive discussion platform that blends UnPanels with intimate discussions led by industry leaders and developers alike.
"Mobile and social media technologies are transforming business and the world we live in," said Ron Styles, SaskTel President and CEO, mentioning as well the 4G network his company is rolling out across the province, and its use of social media in its business activities, from marketing to customer service.
Echoing other regional or provincial awards ceremonies, Digital Alberta is also growing in participation and visibility.
Ironically described as "an evening of Old World Hollywood style glamour" while honouring the best in new media creativity, production and innovation, more than a dozen awards were handed out, including an Outstanding Achievement Award.
It was presented by the Honourable Lindsay Blackett, Minister of Culture and Community Spirit to Smart Technologies, a leading developer of interactive whiteboards and online e-learning solutions.
At the other end of the scale, the Best Digital Start-up award was awarded to SwerveCalgary, a city lifestyle web portal and community news site.
The site features original video, audio and photo galleries, and is designed to be a digital space for connecting Calgarians. The site was launched last December, having evolved from an original print publication of the same name over some six years of print production. The title is now in-house product at the Calgary Herald.
Not resting on their laurels, the site publishers are already talking about the 'next evolution' of Swerve, and its continues to move from its print origins to become an full online media centre, with names like Swerve TV or Swerve Radio being included in the mix.
It's that kind of continual development and forward thinking  that helps push many of this country's digital media players to the top of the provincial charts, hopefully onwards to the full national scene, and then to the global marketplace.
Of course, we do have national digital media awards, and we have had for like ten years (about when I wrote that branding article). Those Canadian New Media Awards, by the way, have evolved themselves, and they are now called The Digis. Last year they included a first ever award for Digital Woman of the Year and produced a stunning list of finalists whose work, by its very nature, and be explored on the Web – check out our list of CNMA finalists.
That's fine, and the new awards are very cool; I just wish the brand name had survived the change somehow, so we and the rest of the world would know enough to say, 'Oh Canada, you do digital very well!'
More coverage of Canadian Innovation
More coverage of digital creativity