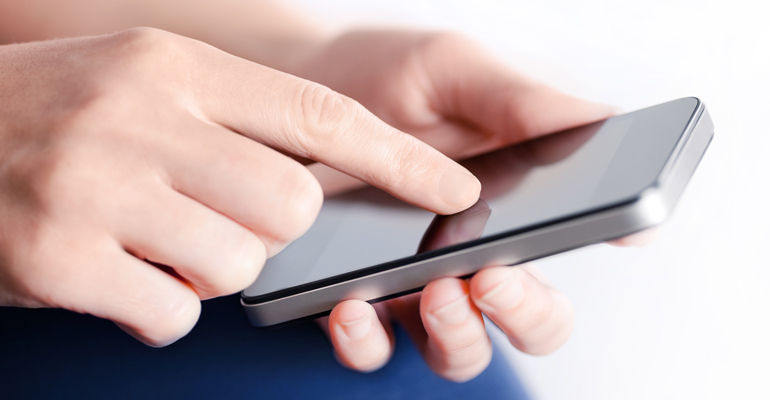 It's that time again. With students set to go back to school, wireless carriers are trying to woo them with rate plans aimed at cost-efficiency. But which ones are worth checking out?
If you're skeptical of what the carriers are truly offering, you would be right to at least carry some suspicion. Promotions may be for a very limited time, or involve signing a contract to take effect. I've long advocated for avoiding contracts altogether, given how punitive and costly they tend to be over their duration.
Retention plans tend to offer the best deal, and may be even better than anything offered below, but for those lacking leverage or bargaining power with the carriers, a promotional deal may be the next best thing.
The focus this year appears to be more on slashing the subsidy of the device rather than cutting the cost of the monthly bill.
Rogers
For starters, Rogers is offering the Samsung Galaxy S8, Galaxy S7 Edge, Galaxy S7, LG G6, Huawei P10 and P10 Plus, BlackBerry KEYone, along with the iPhone 6 and 6s for $0 on a two-year premium Tab+ plan. The list of $0 phones is actually longer, and you can see them here.
There are different deals available through a Back to School page that isn't immediately obvious on the website. There isn't a whole lot there that represents a major cost-cutting move, but at least there is one promotion that involves a family-focused Share Everything plan.
Bell
Not surprisingly, Bell offers some of the same exact phones for the same $0 down on a two-year Premium Smartphone Plus plan. "Select plans" get an extra 1GB of data per month.
Though Rogers and Telus are also offering it, Bell has a 12GB plan with unlimited nationwide calling for $130/month. It's likely this will only apply to new subscribers, and not existing customers looking to grab a new device and switch plans.
Telus
The situation is essentially the same with Telus, which is offering many of the same devices for $0 on a two-year plan. The "back to school" focus has been more on home Internet service, rather than monthly plans. What's offered isn't specific to students, except for one. The four-person family plan costs $230/month and provides 12GB of shared data between all the users. A family of three would be $190/month. Two users would be $150/month. The catch is that each user is limited to 300 daytime minutes of talk time. Adding unlimited nationwide calling would cost an extra $10/month for each user.
Freedom Mobile
Trying to pry away subscribers from other carriers, Freedom is offering a $40/month plan that gives 4GB of LTE data, plus unlimited nationwide calling and global text and picture messaging.
Another offer that ends on Aug. 31 had Freedom send out three promo codes for current subscribers to refer friends or family to sign up. Each party would get 10GB of bonus data per month for 12 months. The referrer only gets the 10GB bonus once, even if he or she uses all three codes.
Videotron
There isn't much from Videotron catering to students, at least when it comes to all things mobile. A bundle offering the LG X Power 2 and G Pad IV is more specific, but beyond that, the website is pretty bare.
Fido
There are a few promos available, though it can depend on what plan you have. You can double your data bucket on "select" plans starting at $40/month. The five free hours of data per month still applies to those with Pulse plans. A number of phones have been reduced to $0 on two-year contracts. You can check it all out here.
Virgin Mobile
There isn't a specific page devoted to back to school promotions, but you can see what Bell's flanker brand is willing to offer here.
Koodo
It's a similar story with Koodo, who has not made it obvious that it's offering anything particularly suited to students heading back to class. You can check out their plans here.
Petro-Canada
Yes, you read that right. If you didn't know, you can get more than just gas at a local station (though you can also order online). For those on a tight budget or need few minutes with no data, there is a $15 prepaid plan for 100 nationwide minutes and unlimited text (but not multimedia messaging). You can still access data, except only when on a Wi-Fi network. Check it all out here.
A good measuring stick for what the various carriers may offer, especially when it comes to limited time deals, is Compare Cellular, a website devoted to what its namesake implies. Take a peek on there to see if there is anything appealing, even if you're an existing customer looking to cut down your monthly bill ahead of the school year. They also include regional providers, which is great.
If you're trying to rid yourself of a contract, consider using Cellswapper as the vehicle with which to do it. Phone contracts are a lot like car leases. If you can find someone to take it over, you can set yourself free.
Related:
Back to school rate plans for your smartphone
Head Back to School with Campus Safety Apps, Online Platforms for Student Security
Back to school guide for tablets and 2-in-1's