Every secondary student and above needs, or at least could greatly benefit from, having a laptop computer. But not everyone can afford a top-of-the-line MacBook, or high-end Microsoft 2-in-1.
Thankfully, there are many affordable laptop options out there that still provide all of the basics a student would need, along with some premium features.
Here are 5 great options worth considering for a secondary, college/university student; or even a particularly studious K-12 student.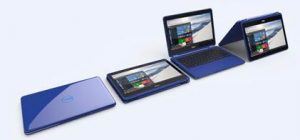 Dell Inspiron 11 2-in-1
The Dell Inspiron 11 2-in-1 is the perfect fit for budget-conscious students. It converts into a tablet, is light, fast and small enough to fit in a backpack. It comes in fun colours like blue, red, and grey, in addition to traditional white. $350
HP Notebook 15-bw040ca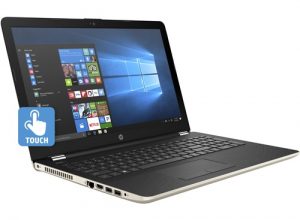 On sale now for $500, the HP Notebook 15-bw040ca currently carries the added advantage of also coming with a bonus black sport backpack. Loaded with Windows 10 Home 64, it is powered by an AMD dual-core A6-9220 APU processor, and has 8GB of RAM and a 1TB SATA hard drive. The 15.6" H SVA WLED-backlit touch screen (1,360 x 768 pixel resolution) will be enough to suit a student's basic word processing and Internet browsing needs. Other useful features include long battery life, and multiple connectivity options, including an SD card reader, 3 USB ports (one 3.1 and one 2.0), an HDMI port, RJ-45, and headphone/microphone combo.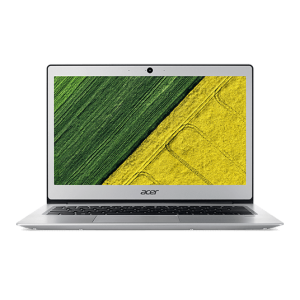 Acer Swift 1
You can snag the Acer Swift 1 laptop for $499, and get features like Windows 10 Home, an Intel Pentium N4200 processor, 13.3" full HD (1,920 x 1,080) widescreen, 64GB flash memory, and a free 30-day trial of Microsoft Office. The battery runs for a decent 10 hours per charge, and though you won't get things like a headphone jack or VGA in/out, the computer will be more than sufficient to meet the core student needs.
Asus Transformer Mini 10.1" Convertible
Yes, you can even get a convertible laptop for under $500. Like the Dell Inspiron laptp, the Asus Transformer Mini 10.1" Convertible Laptop is a nice option for the college/university student looking for something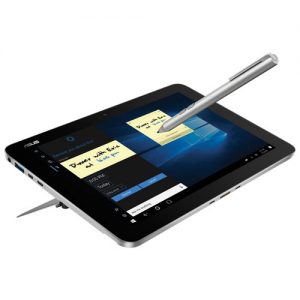 that can be used like a tablet when needed, for scribbling notes or watching entertaining videos. It comes loaded with Windows 10 and is powered by an Intel quad-core processor, and has a small, 10.1" HD LED backlit touchscreen (1,280 x 800) along with built-in Wi-Fi and Bluetooth. Use the HDMI port to connect it to a larger monitor or TV once you arrive back home or to the dorm. You'll get up to 11 hours of use per charge. As a bonus, it comes with a pen, keyboard, and fingerprint reader for added security. It's on sale for $499, or even less with discounts for some eligible university or college students.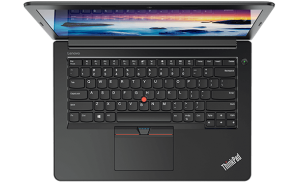 Lenovo ThinkPad E475
Lenovo's ThinkPad E475 can be had for just under $500 with an eligible discount. It offers computing power in a slim and lightweight design. Equipped with a sizeable 14" screen and AMD processor, it can be configured to the student's liking, and to focus on what's most important, whether that's enhanced graphics, more memory, or additional connectivity options. It comes with Windows 10, a built-in HD webcam, dual noise-cancelling microphones, and a full-sized, spill-resistant keyboard.
Related:
Back to school rate plans for your smartphone
Head Back to School with Campus Safety Apps, Online Platforms for Student Security
Back to school guide for tablets and 2-in-1's
Back to school guide for laptops