Rather then provide employees with smartphones, small businesses are allowing customers to use their own devices for work purposes and, if necessary, adding security measures to ensure that important work files can be safely accessed from them remotely. It's a strategy known as Bring Your Own Device (BYOD).
This means that employees can get what they want, whether it's the brand-spanking new iPhone, the Android-based Samsung Galaxy, or a low-cost alternative they find sufficient for meeting their business and personal needs.
With that said, here are 6 great smartphones for work or play, in varying price points.
Apple iPhone X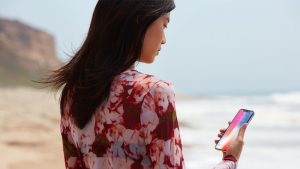 If money is no object, those in the Apple camp will almost certainly opt for the new iPhone X. It has plenty of fun features to satisfy your personal needs, including access to iTunes and a massive selection of iOS apps, a fantastic front and rear camera that can capture both creative photos and videos, and cute animated emojis. But it's also a great device for business use as well, with a large 5.8" Super Retina OLED screen, A11 Bionic chip for fast operation, Face ID security that requires your visage to unlock it, and a water and dust-resistant design. You'll pay a pretty penny for the smartphone once it becomes available on November 3 (pre-orders October 27), though: it starts at $1,319 outright.
Samsung Galaxy Note8
Android fans willing to shell out similar dough (about $1,300 outright) can consider the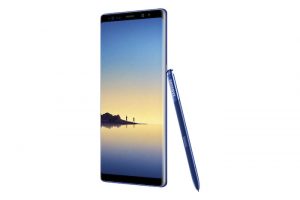 Samsung Galaxy Note8, which has a 6.3" Super AMOLED Infinity Display, and comes with the intelligent S Pen for note-taking and other tasks. It's IP68 water- and dust-resistant, supports wireless charging, and has an always-on display so you can monitor notifications without having to unlock the phone. Security features like biometric iris and fingerprint scanning and Samsung Knox security, make it ideal for business users. As does the improved Translate feature that lets you hover over text to translate words or entire sentences; and the inclusion of Samsung's Bixby virtual personal assistant.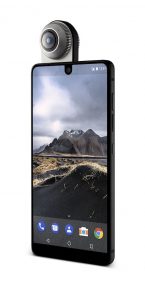 The Essential Phone
With the potential to gain a following of sorts, the Essential Phone is the first device from Andy Rubin's new company. Rubin, of course, is the co-founder of the Android platform. At $1,050 on its own, it's not much cheaper than the previous options. But this phone includes some interesting fun features through the modular ecosystem of accessories with which it works. The first out of the gate: a small 4K 360 camera that clicks onto the back of the phone for taking enhanced photos and videos. Not only will this make for fun family and friends photography, but it can also come in handy if your profession involved doing things like creating videos for websites.
Sony Xperia XZ Premium
Save a couple hundred bucks with the Xperia XZ Premium, which offers a number of enhanced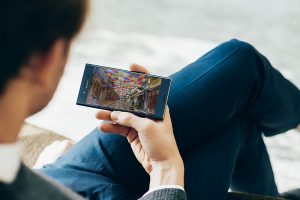 photo features through Sony's triple image sensing, Motion Eye camera system, and 4K HDR display. The powerful phone has a smart battery management system, increased processing power, and tons of creative features for taking neat photos and videos, including super slow motion effects. Grab it for about $829.
BlackBerry KEYone Black Edition
As a follow up to the BlackBerry KEYone, the first BlackBerry made by TCL Communications, the Black Edition adds things like keys that can be customized with up to 52 shortcuts, a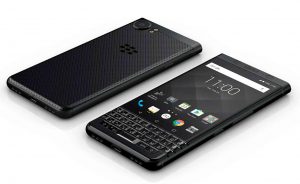 keyboard-embedded fingerprint sensor in the spacebar, and DTEK by BlackBerry for security monitoring. With a 4.5" screen, it can last through busy work or video-viewing sessions with up to 26 hours of battery life. Need a boost to get you through the rest of the day? Qualcomm Quick Charge 3.0 will give the device a half charge in about 36 minutes. Available in Q3, it will save you a bit of money at a more affordable outright price of $799.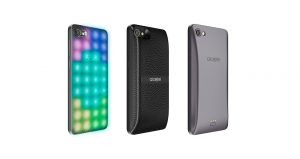 Alcatel A50
For the budget-conscious, there's the $240 Alcatel A50, which works in a similar fashion to the Essential Phone with a series of included accessories called Snapbak that snap onto it to perform different functions. The LightUp Snapbak, for example, adds visual notifications; the Sound Snapbak boosts the sound; and the Power Snapbak extends the battery life. A particularly useful feature for business professionals is the Private Unlock for hiding sensitive information, and Private Mode for hiding specific apps and photos. With a specific contract from Telus or Koodo, you can even get the phone for free.
Related:
Manage data use on smartphones to avoid dreaded overages