It's been a busy year for reading, according to Rakuten Kobo. In its 'Year In Review,' Rakuten Kobo revealed that its digital reading platform experienced an up-take in new and returning readers this year, especially at the peak of the pandemic when readers spent 20 per cent more time reading on average compared to the same time last year. Interestingly, late-night reading also increased as Canadians spent 425 per cent more time reading at 1:00 a.m. than they did in 2019.
Canadian Reading Highlights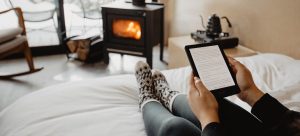 Canadian Kobo readers spent the equivalent of 6,932 years reading in 2020, 570 more years than 2019. Seasonally, Canadian Kobo readers spent the most time reading March through May, and reading was up 25 per cent year over year in May. May 3, in the heart of the pandemic's first wave, was the most popular reading day of the year, and Sunday was the most popular day of the week.
Here are some Kobo reading facts by city:
Vancouverites increased their reading the most, up 53 per cent overall; while Torontonians read 49 per cent more year over year.
Vancouver Kobo readers uniquely read the most during the morning hours, with the highest spike at 9:00 a.m.
Torontonians read most at 10:00 p.m.; and readers were also night owls in Ottawa, Edmonton, Winnipeg, spending the most time at 1:00 a.m.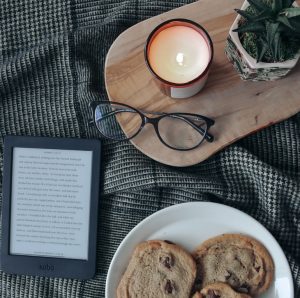 2020 best-selling Kobo eBooks in Canada include:
Romance is the category dominating the top 5 most read Kobo eBooks in Canada:
Canadian Kobo readers were notably interested in books about identity, race and racism, with the following titles among the bestsellers:
2020 most-read series by Canadian Kobo readers:
The top 5 Kobo audiobooks "most listened to" by Canadians in 2020:

We're giving away a Kobo Nia 6″ eReader and Sleep Cover.  Contest ends midnight today, Dec. 29   Last chance to enter contest!
Related:
Tech Categories That Are Growing Like Wildfire Due To The Pandemic
Kobo Forma eReader Introduces Dropbox