Every year, there's certain gear and gadgets that are consistently popular and fly off shelves, especially during the holiday season. Wearable devices, portable Bluetooth speakers, and truly wireless headphones are a few of the big categories from the past few years.
But in 2020, things have changed. Largely due to the COVID-19 pandemic, there are specific categories of products that are picking up steam that might not necessarily have been on the radar before, or at least not been quite as popular as they are now.
Fitness products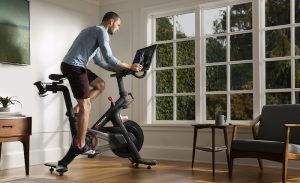 Fitness products are always popular, but more so than ever this year since people either can't or don't want to go to a public gym to work out. Fitness equipment retailers in the U.S. have reported seeing a surge in demand for products like dumbbells, benches, and resistance bands. But on the tech end, gear like smartwatches to track workouts, or even high-end workout machines like the Peloton bike (or more affordable alternatives) are becoming popular as people set up their own home gyms. Peloton, in fact, reported a triple-digit increase in fitness subscriptions and revenue for the fourth quarter of 2020.
In terms of smartwatches, Strategy Analytics says that globally, smartwatch shipments grew 20% annually to 14 million units in the first quarter of 2020. Not surprisingly, Apple maintained its top position with its new Apple Watch Series 6 device, followed by Samsung with its Galaxy smartwatches, and Garmin. But don't discount brands like Fitbit as well, which released its enticing new Sense device this year. In addition to tracking every piece of data under the sun, it can also take your skin temperature each night, letting you know how far above or below you are from your baseline, as well as track your stress responses and provide a daily score. You need the Premium membership to get more insight into what the numbers mean, but the Watch comes with a three-month membership to get you started for free. And with on-screen workouts, all you need is a spacious room and a yoga mat to do a half-hour workout at home.
Another smartwatch worth considering is the Huawei Watch GT2e, which can monitor everything from heart rate to sleep, SPo2 and stress, stores up to 500 songs, and, most impressively, boasts a two-week battery life. We're actually giving one away, so enter the contest for your chance to win.
E-Reading
My son is a voracious reader, and being home 24/7, he's reading even more. But trips to the local library are out of the question and buying books can get expensive (and create clutter). Having him read on his Chromebook defeats the purpose of reducing screen time. The solution? An e-reader. Yes, it's still a screen. But the e-Ink screen is much easier on the eyes, designed to mimic the look of an actual paperback book. Plus, you can store thousands of eBook titles in one e-reader that lasts for weeks per battery charge,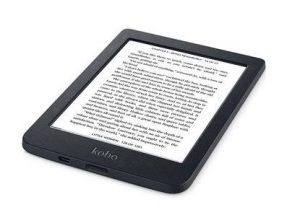 The Kobo Nia 6″ eReader is a good option, with 8GB of memory for storing up to 6,000 eBooks, connectivity to the Kobo store, and 6″ glare-free touchscreen with built-in ComfortLight. Want to win one? Check out our contest, which includes the prize of a Kobo Nia e-reader along with a Sleep Cover.
Work-From-Home Gear
As everyone is getting comfortable with the idea of working from home, they're slowly but surely improving their set-up to replicate what they have back at the office. This starts with the essentials like a desk, ergonomic chair, and, of course, computer. But it has since also begun to include items like webcams to afford a better Zoom video meeting experience, along with keyboard covers. Back in April, it was reported not only that webcams were impossible to find, but that retailers were bumping up pricing due to the increased demand. When considering which one to get, you can never go wrong with brands like Logitech and Microsoft. The Microsoft LifeCam HD-3000 is a decent option with 1,280 x 720 resolution, USB 2.0 connectivity, widescreen mode, and even the ability to record. It does, however, require a Microsoft computer. The Logitech C615 HD webcam records in 1,080 resolution and employs a foldable design for taking with you. It works with both PCs and Macs and the built-in mics feature automatic noise reduction so people can hear you clearly.
While most people already had a computer and/or laptop at home, not everyone owned a printer. The HP Envy Pro 6455, one of which we're giving away in another contest, is ideal for a family that might need one for printing both work-related and school-related documents. It has built-in Wi-Fi so even if it's in your office, the kids can still print from their rooms. Plus, it has scanning and faxing capabilities. When you've shut things down for the day and want to work on new hobbies like crafting, it can also print on photo, matte brochure, and other types of paper.
Phone sanitizers have also become a common desktop item, and the leader in that space is Phonesoap. The Phonesoap 3 comes in a variety of finish options to match your home office décor and fits all smartphones and most phone cases. Plus, it has two charging ports that can recharge your device while it simultaneously kills 99.99% of germs from the surface. It's a good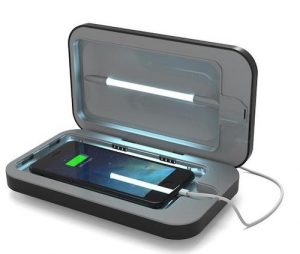 idea to invest in one of these: a report from Grandview Research cites recommendations from the Centers for Disease Control and Prevention (CDC) that note cleaning or sanitizing your electronic devices can help prevent the spread of germs and viruses. While you could use alcohol-based wipes and sprays with at least 70% alcohol, these could potentially harm the coating on smartphone screens. So, UV sanitizer boxes are a smart and safer alternative.
Air Purifiers
Air purifiers are, not surprisingly, flying off the shelves as well. In its report, 360 Research Reports expects that the global air purifier market will rise "at a considerable rate" between 2020 and 2026 as people decide to buy one in hopes of ridding their homes of airborne bacteria, viruses, dust, and dander.
Air purifiers, too, make great additions to a home office, but it's wise to place one in other rooms of the home, too. Get a large one that can handle purifying the air on an entire floor, or a smaller one for just your office, bedroom, or kitchen. I highlighted 6 great air purifiers worth considering in a previous article.
Smart Home Gear
Smart home gear was already on a rapid rise, but 2020 is seeing further growth as people have more time at home to buy into the concept and set up devices; and are spending more time at home to justify integrating them.
This includes everything from smart lighting to smart appliances that will brew coffee in the morning for you. Having music around the house is useful so you can continue listening to soothing tunes when going from the office to the bathroom to the kitchen for lunch and breaks.
Most set-ups start with the simplest device: a smart speaker like an Amazon Echo Dot 4th-Gen (ideally, the model with a clock that can also be used as a night table alarm and radio) or Google Nest Mini. But then they quickly expand to include other items, like smart light bulbs, larger speakers to pair with the small ones, and more.
One of my favourite features of the Google Nest Mini in 2020 is the Family Bell, which lets me set customized reminders when recess and lunch begins and ends so my son knows when to head back to class. One smart speaker at his desk declares when recess has begun while another upstairs tells him it's time to come back down. For parents with kids who are in virtual school, Family Bell is worth the price of entry for a Google Nest Mini alone.
Bottom line
The variety of tech products that are flying off the shelves this year presents opportunities at both retail and for gift-givers. Chances are there are items people never thought they'd ever need or want that are now at the top of their wish lists this year.
Happy Holiday Shopping!
Related:
Clever Gift Ideas For Colleagues This Holiday Season
Tech Gifts For Someone Who Just Picked Up A New Hobby