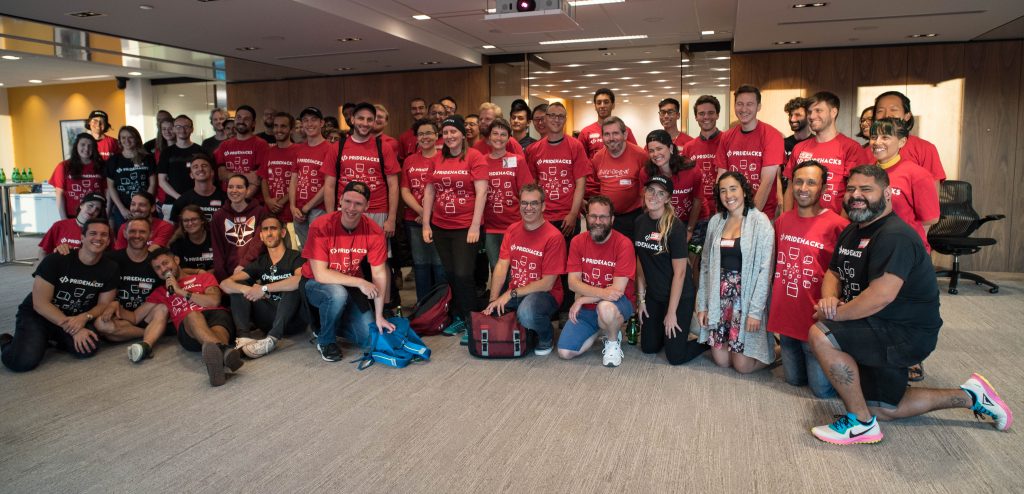 Queer Tech, a Montreal-based non-profit that empowers the 2SLGBTQ+ to access and flourish in the tech industry, is bringing its initiatives to Toronto this June. The launch officially kicks off with Queer Tech's PrideHacks hackathon, on June 16.
Queer Tech creates safe spaces that allow members of the 2SLGBTQ+ community to achieve their personal and professional goals, feel a sense of belonging, and thrive in tech professions.
Since launching in 2016, Queer Tech has connected over 7,000 of its members to hundreds of community and corporate partners. The non-profit has now set its sights on expanding beyond Montreal, starting with a series of inclusive activities designed to unite and inspire the 2SLGBTQ+ tech community in Toronto.
"We are very excited to grow our community and expand Queer Tech to Toronto," said Naoufel Testaouni, Co-Founder and CEO of Queer Tech. "This expansion is a huge milestone for Queer Tech and the 2SLGBTQ+ in Toronto and Canada. Our goal is to see increased Queer representation within the tech industry as a whole, and we know that Toronto's tech ecosystem is pivotal to bringing lasting change for the Canadian tech industry." 
Wealthsimple, a partner of Queer Tech since 2020, will host the three-day event at its headquarters in downtown Toronto. The hackathon will convene members of Toronto's tech ecosystem to build and implement technology solutions for non-profit organisations that serve the 2SLGBTQ+ community. All genders and sexual identities are welcome.
"Working with Rainbow, Wealthsimple's 2SLGBTQ+ Employee Resource Group, to identify community organizations like Queer Tech that are catalyzing intentional, meaningful, and impactful change, is an integral part of our commitment to creating opportunities for queer professionals in tech," said Shavonne Hasfal-Mcintosh, Director, Diversity, Equity & Inclusion at Wealthsimple.
"Events like PrideHacks have had an incredible impact on the 2SLGBTQ+ community, and we're thrilled to be partnering with Queer Tech again to officially bring this event to Toronto's tech ecosystem."
Following the hackathon, Queer Tech will host a series of meetups and socials for Toronto-based techies.
The organization will also host their annual QT Conference from November 10-11, 2022, which is a national conference that convenes Queer Tech members (QTs) and partners.
For more information, visit www.queertech.org.