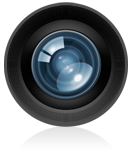 By Gadjo Cardenas Sevilla
The iPhone 4, iPod Touch and  the iPad 2 make convenient photo taking devices. We look at three iOS photo apps that will improve the experience.
Here are some of the best iOS photo apps that make taking great photos on iOS devices really easy and fun.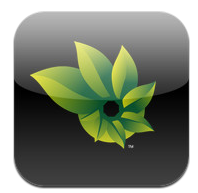 Photosynth – Microsoft -free
Microsoft's Photosynth app is, oddly, an iOS exclusive application that is hands down the best in-camera panorama photo stitching app we've used. Better even than similar features found on high end cameras, uses simply touch the screen once and then move the camera around while the software takes the photos and stitches them into an incredibly accurate panorama.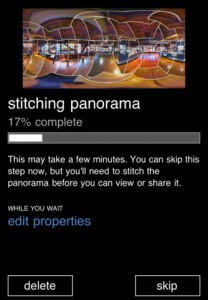 The beauty of Photosynth, aside from the fact is is a free, is that it is completely intuitive and recognizes what you are trying to take right away.
Panoramas can be edited in camera and also shared via various websites including Microsoft's own Photosynth.net.
There are other features like the ability to situate your photos on a map. This app is one of the reasons I keep coming back to the iPhone.
Photosynth should make it to Windows Phone sometime soon.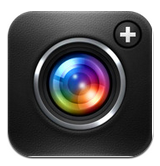 Camera + – Tap Tap Tap – $0.99
Camera+ is quite simply the most advanced photography application on iOS. For .99 cents this app transforms the iPhones 3/3GS/4/4S into an advanced point-and shoot camera with built-in photo editing suite.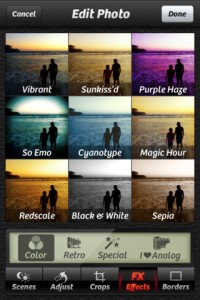 You get up to 6 times digital zoom, touch exposure and focus and a variety of shooting modes including a burst mode for action shots.
There are also a variety of one-click edits as well as FX Effects that give photos various hues and treatments.
On an iPhone 4, adapting these filters and effects is relatively fast and one can make multiple versions of the same image.
You also have a variety of borders to use on the photos to add mood and style and these can all be shared through various websites and social media apps.
If we were to have only one camera app on our iOS device, Camera + would definitely be that one.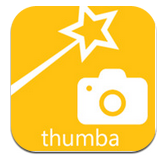 Thumba Photo Editor- Thumba Corporation-$0.99
Thumba Photo Editor is the ideal application for editing your photos in iPhone. It offers in-phone editing and HDR, 3D or Tilt-shift effects.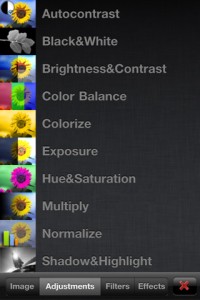 Users can create portrait photos with Soften Portrait, Sepia or Vignette. Use the effects Vintage or Lomography to create analogue photos.
Thumba Photo Editor has the most varied, easy-to-use and completely controllable options, adjustments and effects. We've used it to enhance photos on the fly, add borders and crop the images
The closest thing to an iOS version of Apple's Aperture or Adobe's Lightroom in terms of editing, Thumba is a must have app for anyone who wants to quickly fix and add polish to photos sourced from iOS.