Technology is becoming a more significant part of the back-to-school shopping list, particularly when you're talking about college and university students. Along with a good laptop and laptop backpack, smartphone, chargers, routers, calculators, and other gear, there are some interesting options worth considering that might not already be on your list.
Here are our picks for 6 great back-to-school gadgets for the college/university student.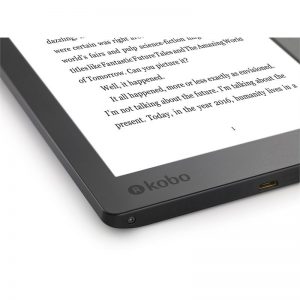 Kobo Aura H20 Edition 2 eReader
A Millennial-aged student might initially think his smartphone and laptop are more than sufficient for study purposes. Maybe it's worth throwing a tablet into the mix, too. But after you spend hours upon hours staring at a computer screen writing reports, calculating equations, or taking notes, an e-reader can offer a welcome break. Students can use one like the waterproof Kobo Aura H20, to download or load study materials and books, then get work done while lounging outside on campus, easily reading on the 6.8" Carta E-Ink touchscreen. There's no worry about your battery dying, since it lasts for weeks. And sunlight won't impact the viewing experience since it uses an anti-glare display. Especially useful for students is the ability to do things like highlight passages, write notes, or look up words with the built-in dictionary. $200.   Enter for your chance to win the new Kobo Aura H20 Edition 2 eReader!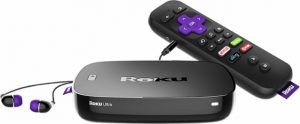 Roku Ultra Streaming Media Player
Students headed out to live in a dorm or student housing will appreciate a gadget like the Roku Ultra Streaming Media Player, which makes it easy to stream TV shows and movies to a TV or monitor. You can access content from services like Netflix and YouTube – over 2,500 paid or free channels in all. This can be a cost-effective way for students to wind down at the end of the day or on weekends, or catch the big NHL game or daily news, without having to get a cable/satellite box and service subscription.  Enter for your chance to win the Roku Ultra Streaming Media Player with Remote, value $129.99.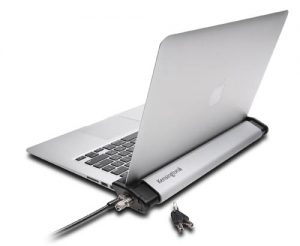 Kensington Laptop Locking Station 2.0
It can be scary to leave a laptop that cost thousands of dollars in a dorm room while you go for a night out, or on the table in a cafe while you chat with friends nearby. Use a device like the Kensington Laptop Locking Station to make sure that the computer won't be swiped by a thief when you aren't looking. Adjustable security arms grip each side, then place the computer inside the Station using the MicroSaver 2.0 Keyed Lock to secure it. It adjusts to fit laptops from 11" up to 15.6" in size. US$120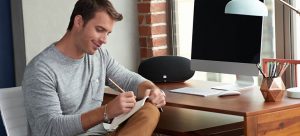 JBL Playlist Speaker
A good speaker is a must for any student: no one wants to listen to tunes through their computer's crappy built-in speakers, or even their smartphone speakers. The JBL Playlist is a neat option. It comes with Chromecast built-in so you can stream tunes over Wi-Fi from sites like Spotify and Pandora via the touch of a button without the need for Bluetooth, then control playback from your smartphone. It can play 96k/24-bit hi-resolution audio. And because you're casting tunes over Wi-Fi versus using Bluetooth, incoming calls or messages from a connected smartphone won't interrupt music playback. It comes in black, blue, or white, for $250.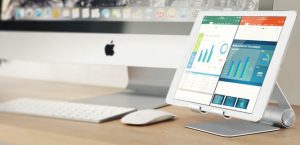 Satechi R1 Aluminum Foldable Stand
Keep your desk organized with a device like this flexible stand that can support laptops, tablets, smartphones, or other mobile devices while you multi-task. Review notes from your tablet while you write a report on your laptop, essentially giving yourself a two-screen experience. Or watch the game on your smartphone propped up on the stand while you get some work done on your computer. It's also a good way to mount your tablet for optimum viewing while using a Bluetooth keyboard. Adjust the height using the 270-degree mount hinge and 180-degree base hinge. The supporting grips won't scratch the device. You can even bring it along to class, since the stand folds up to fit in a backpack. US$40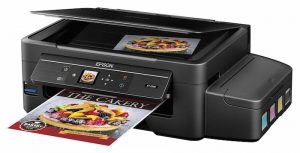 Epson Expression ET-2550
While we'd like to think that schools are now completely paperless, with assignments submitted and given digitally. But that isn't necessarily the case. Which makes a printer still a worthwhile device for students. Rather than have them head out to the student centre or library to print items when they need them, get a printer like the Epson Expression ET-2550 EcoTank All-in-One. The besrt part about this device, which can also scan items, is the cartridge-free ink system. Ink, rather, is poured into reservoirs, and only needs to replaced every two years. Which means you can send your kids off to college and won't have to worry about spending more money on ink through the year, or them panicking because their printer is out of ink the night before their big report is due. You can print up to 4,000 pages in black or 6,500 pages in colour on a single set of ink. Plus, wireless printing via Epson Connect means students can print from virtually anywhere. $350
Epson and WhatsYourTech.ca are giving away the Epson WorkForce WF-2760 All-in-One Printer which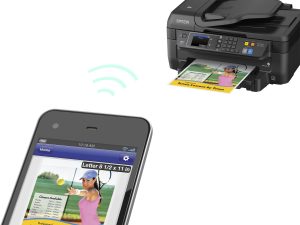 features the ultimate in wireless connectivity plus Ethernet for your dorm, value $129. Enter the contest for your chance one!
Related:
Back to school rate plans for your smartphone
Head Back to School with Campus Safety Apps, Online Platforms for Student Security
Back to school guide for tablets and 2-in-1's
Back to school guide for laptops